>> Test the latest technology and much more: apply to us! <
WWDC 2021: These devices get the new operating system versions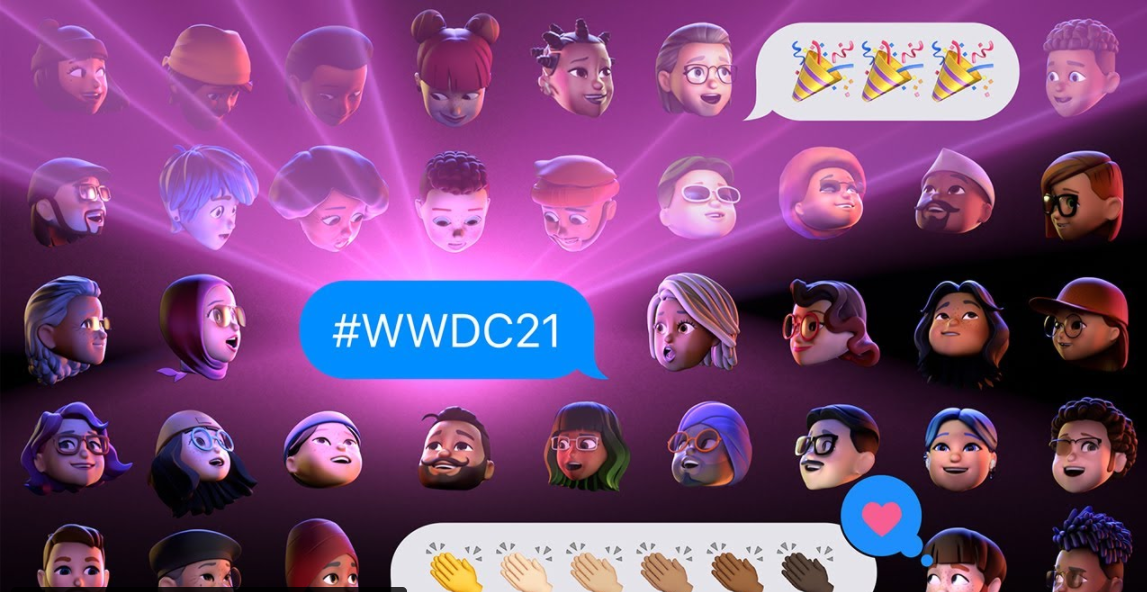 (Post image: © 2021 Apple)
Yesterday the first keynote of WWDC 2021 took place, where we saw new versions of Apple's operating systems. And they will get these models.
Apple is known to own Proproducts with software updates for quite a long time. If we look at iOS 14, we can see that it is even supported by the iPhone 6S. This came out almost six years ago. The situation was similar for the other OSs last year.
Now let's take a closer look at how things are this year.
Most of the innovations Apple had in store for the iPhone operating system. Including SharePlay for FaceTime, Live Text, a revised notification center and Focus. It is expected that iOS 15 will be released along with a new iPhone at the beginning of the fourth quarter. And these models will get it:
iPhone 12, iPhone 12 mini, iPhone 12 Pro, iPhone 12 Pro Max
iPhone 11, iPhone 11 Pro, iPhone 11 Pro Max
iPhone XS, iPhone XS Max, iPhone XR
iPhone 8, iPhone 8 Plus, iPhone
iPhone 7, iPhone 7 Plus
iPhone 6S iPhone 6S Plus
iPhone SE (1st and 2nd generation)
iPod touch (7th generation)
The Apple Watch also got some new features. Now portrait photos can be set as a clock face, the music app has a new design and you can search for items using "Where is?". There are also additional workouts and a completely new mindfulness app. These watches will receive the update in early autumn:
Apple Watch Series 3
Apple Watch Series 4
Apple Watch Series 5
Apple Watch Series 6, Apple Watch SE
In advance, it was rumored that Apple would rebuild multitasking for iPadOS 15, which actually happened. There was also a lot going on on the home screen, where widgets can now be placed anywhere and the app gallery is now also available on the iPad. You can also write full-fledged apps in Swift Playgrounds. And these iPads will support iPadOS 15 from early fall:
iPad Pro (1st to 5th generation)
iPad (5th to 8th generation)
iPad mini (4th and 5th generation)
iPad Air (2nd to 4th generation)
Last but not least came macOS Monterey. Most of the new features revolve around the interaction with other AppleProducts. For example, "Universal Control" allows you to control an iPad or a second Mac with just one keyboard and one mouse. Additionally, the Shortcuts app came to the Mac and Safari got a makeover. These Macs will be able to use macOS Monterey later this fall profit:
iMac (all from 2015)
Mac Pro (all from 2013)
iMac Pro (all from 2017)
Mac mini (all from 2014)
MacBook Air (all from 2015)
MacBook Pro (all from 2015)
MacBook (all from 2016)
Recommendations for you