Xiaomi 12s and 12s Pro official: Snapdragon 8+ Gen 1 and Leica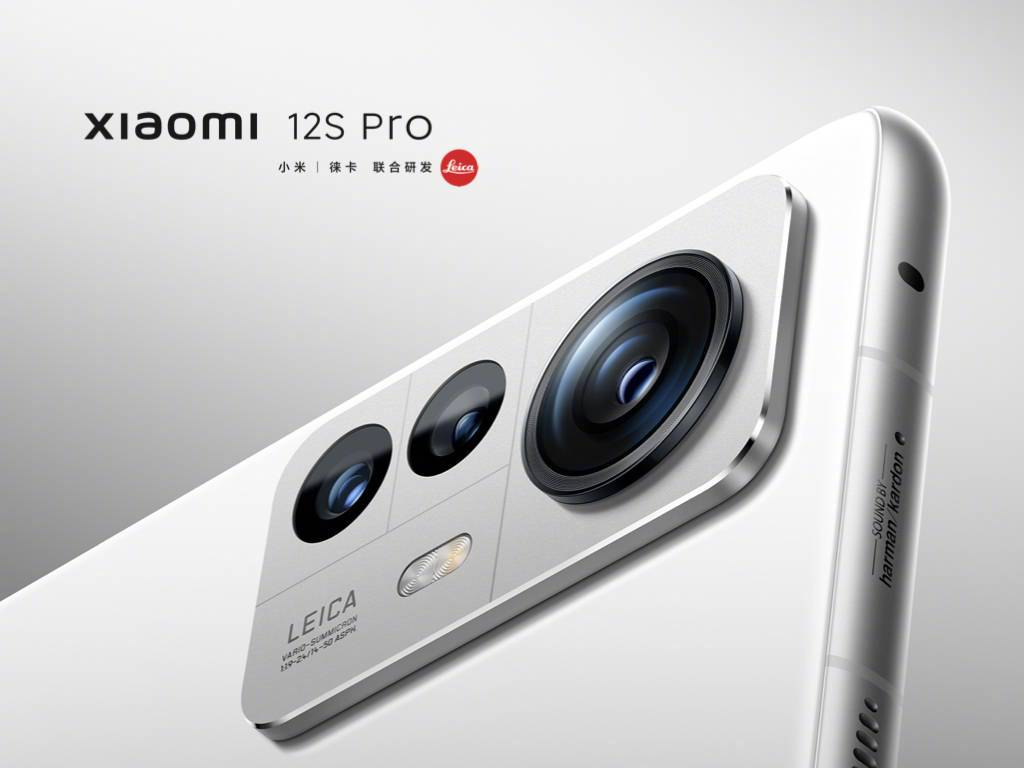 (Post image: © 2022 Xiaomi)
Xiaomi presented with the Xiaomi 12s and 12 Pro two new smartphones for the Chinese market. They both have Leica and the Qualcomm Snapdragon 8+ Gen 1 on board. Otherwise, both smartphones are identical to the Xiaomi 12 and 12 Pro. 
More and more manufacturers are getting support from well-known manufacturers when it comes to cameras. What started back then with Nokia and Zeiss seems to have become something of a trend in recent years. OnePlus and OPPO work together with Hasselblad, Sony and Vivo with Zeiss, Huawei with Leica and Xiaomi is now joining them and working with the German company. The situation was immediately exploited at Xiaomi and with the Xiaomi 12s, the 12s Pro and the 12s Ultra presented three new smartphones.
Xiaomi 12s
Already that Xiaomi 12 we liked it very much review. The manufacturer is now building on this concept and improving two fundamental aspects with the Xiaomi 12s. This is how you install the new Qualcomm Snapdragon 8+ Gen 1. This is again manufactured by TSMC and is said to be superior to the 8 Gen 1 in terms of efficiency and heat development. Xiaomi states that the battery life of the 12s has increased from 12 days to 1,07 days compared to the Xiaomi 1,24 without changing the battery size.
In addition, the manufacturer is now also installing the Sony IMX12 in the Xiaomi 707s, which was used in the Xiaomi 12 Pro made its debut and is larger than average at 1/1.28 inch. Colors are said to have been improved thanks to the collaboration with Leica, and Leica has also developed two color filters for the Xiaomi 12s: "Leica Authentic" and "Leica Vibrant". The rest of the camera hardware is untouched. That means we still have the same 13-megapixel ultra wide-angle sensor and identical 5-megapixel tele-macro camera.
Unfortunately, a market launch of the Xiaomi 12s in Germany is not planned.
Xiaomi 12s Pro
The Xiaomi 12s Pro has probably experienced the smallest upgrade, because apart from the Snapdragon 8+ Gen 1, the Leica cooperation and a new white color here, compared to the Xiaomi 12 Pro did nothing. Means we still have the same, great 6,73-inch OLED display with WQHD+ resolution and 120 Hz. The battery with 4.600 mAh has not received an upgrade either. It can be charged with a cable with 120 watts and wirelessly with 50 watts. Nothing has changed in the camera setup either, consisting of a 50MP Sony IMX 707 and two 50MP JN1 sensors from Samsung.
Like the Xiaomi 12s, the 12s Pro not come to Germany.
Recommendations for you