Xiaomi Electric Scooter 4 Pro presented: Drive comfortably with power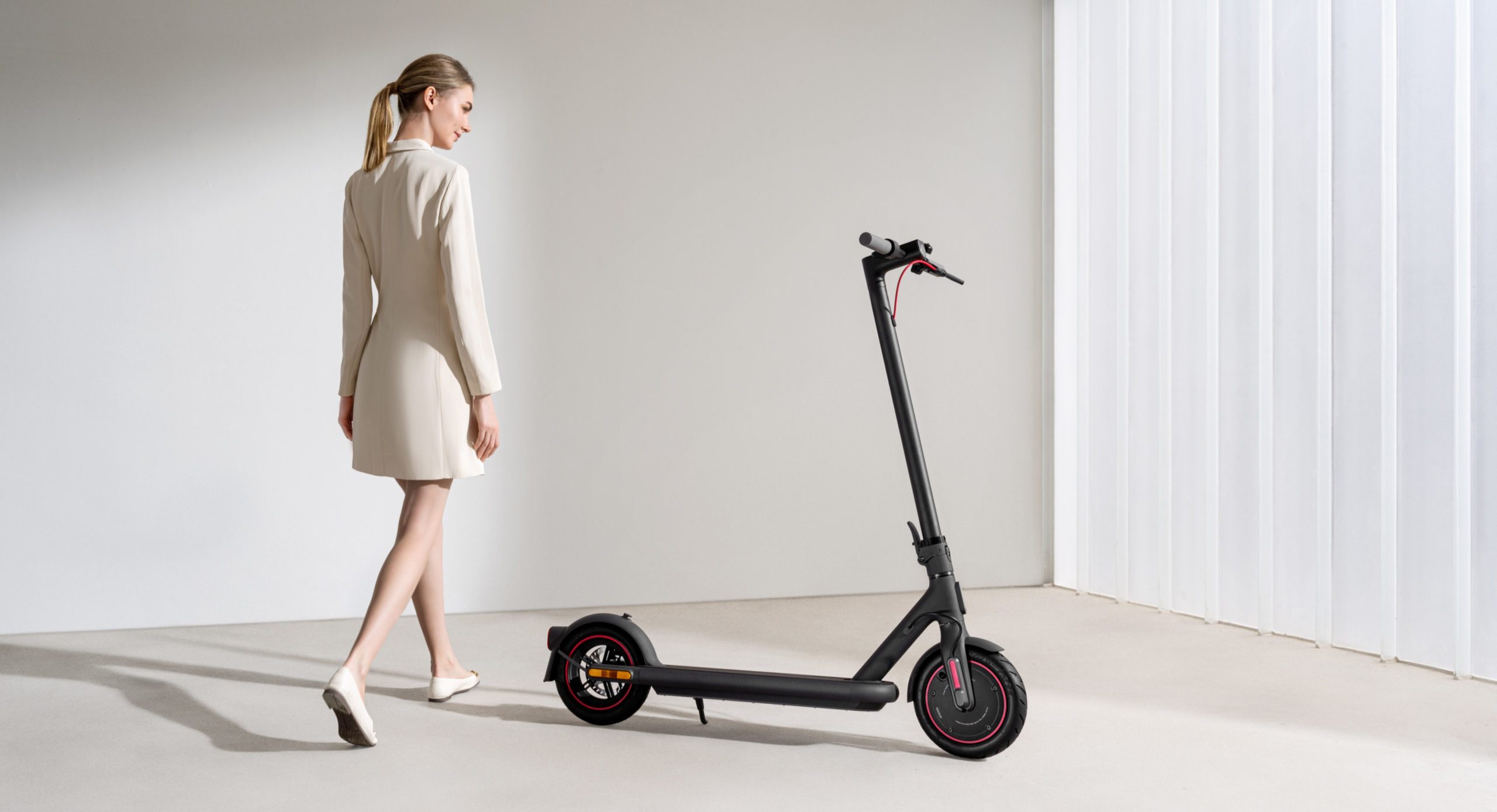 (Post image: © 2022 Xiaomi)
Today was the big Xiaomi launch, where the manufacturer presented, among other things, the new Xiaomi Electric Scooter 4 Pro officially introduced. We have now summarized all the important information for you in the following lines.
The chassis of the Scooter 4 Pro consists of an aluminum alloy, which was also used in the 2nd Pro is used. According to Xiaomi, the aluminum case is light, stable and corrosion-resistant. The scooter is equipped with 10 inch tubeless self-sealing tires, which are puncture-proof with Xiaomi DuraGel and last longer on rough roads. Compared to predecessor is the scooter 4 Pro slightly larger, because while the predecessor measures 1.130 x 430 x 1.180 millimeters when unfolded, the Scooter 4 Pro 1.198 x 484 x 1.240 millimeters in size. At 16,5 kilograms, it has also become around 2,3 kilograms heavier.
Only three seconds are enough to fold the scooter. It is also able to carry 120 kilograms more weight, which improves standing comfort. In addition, the new magnetic charging connector and cover ensure safety when the charger is plugged in. With black there is unfortunately only one color to choose from.
Xiaomi Electric Scooter Pro 4: Specs & Price
With the front eABS and rear dual-pad disc brake system, the Xiaomi Electric Scooter 4 Pro both speed and security. On the display you can use the Mi Home app - which can be used from Android 4.3 or from IOS 9 - to check the speed and the charge level of the scooter, among other things.
The scooter 4 Pro has a 700W motor, which has a top speed of 25 kilometers pro hour (however, only 20 km/h is allowed in Germany), which makes it the most powerful scooter from Xiaomi to date. The battery has a capacity of 12.400 mAh and a full charge lasts up to 45 kilometers, which is unchanged compared to its predecessor. In addition, it has the necessary power to overcome inclines of up to 20% with ease. The motor has a maximum power of 300 watts.
The suggested retail price for the Xiaomi Electric Scooter 4 Pro is 799 euros for Western Europe.
Recommendations for you