Xiaomi Foldable in the Chinese subway: when will the foldable smartphone come?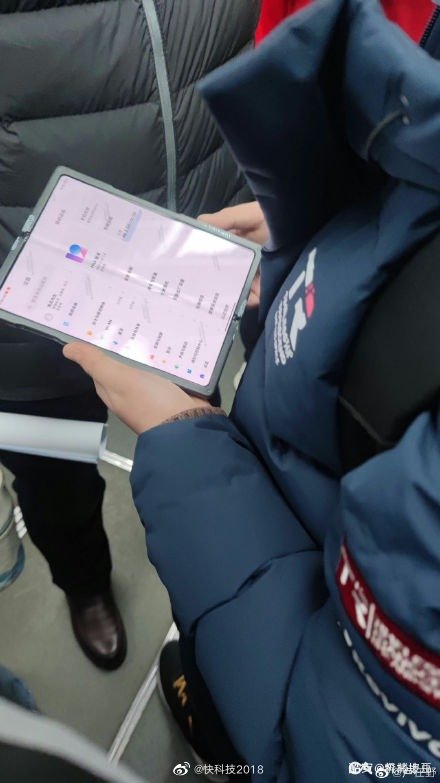 (Post picture: © 2021 Weibo))
Xiaomi will, according to reports, launch its first foldable smartphone this year. Now the Xiaomi Foldable has been seen for the first time in a Chinese subway.
It has now become a tradition among Chinese smartphone manufacturers for their latest devices to be photographed in a subway. Now the Xiaomi Foldable has been spotted in a subway for the first time. The images were posted on the Chinese network "Weibo" spread.
The pictures show an opened device with a "stripe" in the middle, which is also the case with Galaxy fold you can see. MIUI 12 runs on the device, but hardware specifications have not yet been leaked. All in all, the pictures look very realistic. The device seems to be already being tested by employees, also outside the company. This means that the device is already in a further development phase.
Recommendations for you