Xiaomi Mi Band 3 presented: The fitness tracker at a competitive price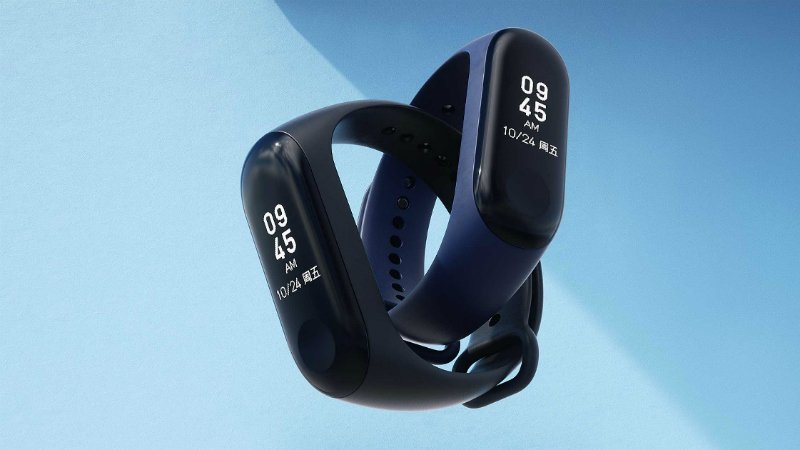 (Post image: © 2018 Xiaomi)
In addition to the Smartphone flagship Xiaomi Mi 8 Xiaomi also presented the successor to the popular fitness tracker yesterday. Compared to its predecessor, the gadget comes with a larger display but still low in price.
The Mi Band 3 comes with a larger 0,78 inch OLED display, with a higher resolution of 128 × 80 pixels. Otherwise, the small tracker does not differ much from its predecessor: According to the manufacturer, this tracker should also be waterproof up to 50 meters. Unlike its predecessor, it is now possible to accept calls directly via the Mi Band 3, and the weather and notifications can also be shown on the display.
20 days of battery life despite heart rate measurement
You can expect everything from this tracker that even more expensive fitness trackers can do. It counts the steps of the day, records sleep and continuously measures the heart rate. Despite these features, the tracker should last almost 20 days. Like its predecessor, the tracker can be removed from the band - this means it can also be charged. In addition to the larger display, there is another innovation compared to the Mi Band 2: The operation. The button is omitted here and the gadget is operated exclusively with swiping gestures on the display.
The gadget will cost 169 yuan to launch in China, the equivalent of around 23 euros. The Mi Band 2 was initially available on Amazon for a price between 30 and 40 euros - the price will be that high again here. When buying, you also have the choice between the colors black, blue and red. The more expensive version offers NFC and thus supports cashless payments, but only in Asia for the time being. But then it costs about 20 euros more.
Recommendations for you