Xiaomi Mi Band 5: New features, cycle tracker, NFC and improved tracking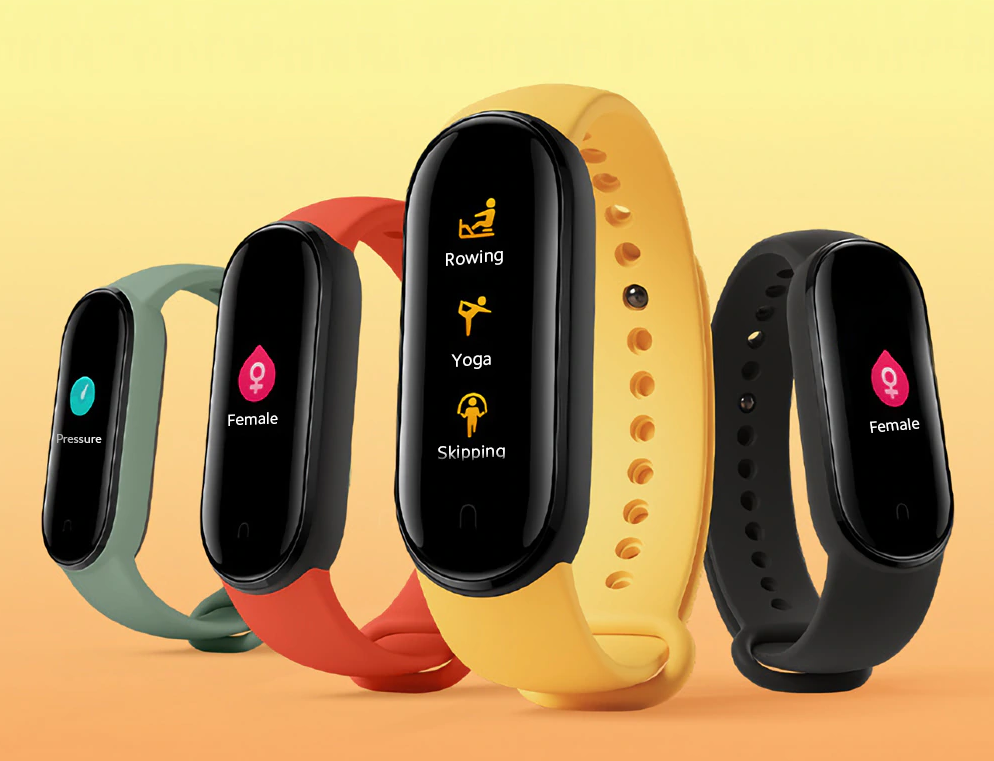 (Post image: © 2020 Xiaomi)
After weeks of rumors and leaked details, the Xiaomi Mi Band 5 is finally here. Xiaomi officially presented this to the world today. There are a few exciting new features compared to its predecessor Mi Band 4.
The new functions include a larger, color AMOLED display, better heart rate monitor, cycle tracking for women, NFC, a magnetic charging plug, Bluetooth 5 and remote control of the smartphone camera. With the latter, it is now possible to press the trigger for group photos directly via the tape. In addition, there are now a total of 11 sport modes that are waiting to be tracked.
Xiaomi Mi Band 5: The key data
Fun fact by the way: exactly a year ago today, the Xiaomi Mi Band 4 was presented. But let's take a closer look at the specs of the Mi Band 5. The display has now grown to 1,2 inches (126 x 294 pixels), which can be adjusted with over 100 different watch faces. Another big innovation is the magnetic charging plug, as you no longer have to remove the case from the tape - quite practical. There are also innovations in sleep tracking: The REM phases (dream phases) are now also recorded by the tracker.
There is also an NFC chip inside, but it will be rather useless for us. Google Pay will probably not be supported for a long time because you don't use Android or Wear OS as software in the trackers. So it's better to save the money and use the non-NFC version - the other variant is only interesting for the Chinese market. The battery comes with 125 mAh and should last for a few weeks again. There is no integrated GPS. Like its predecessor, the Mi Band 5 is again waterproof up to 5ATM.
Xiaomi Mi Band 5: prices and availability
As always, there will be a global and a Chinese version of the Mi Band 5 again. Even if the latter is cheaper, it has one important limitation: only English and Chinese are available as languages. The Xiaomi Mi Band 5 is priced at around 40 euros for the global version and 36 euros for the Chinese version, each with NFC. Without NFC, the models cost about 5 euros less each. In a few weeks the Mi Band 5 will also be officially available from Xiaomi Germany - so if you want to do without an import, you should wait a little longer.
Recommendations for you