Xiaomi Mi Band 6 presented: Xiaomi's new fitness tracker can do that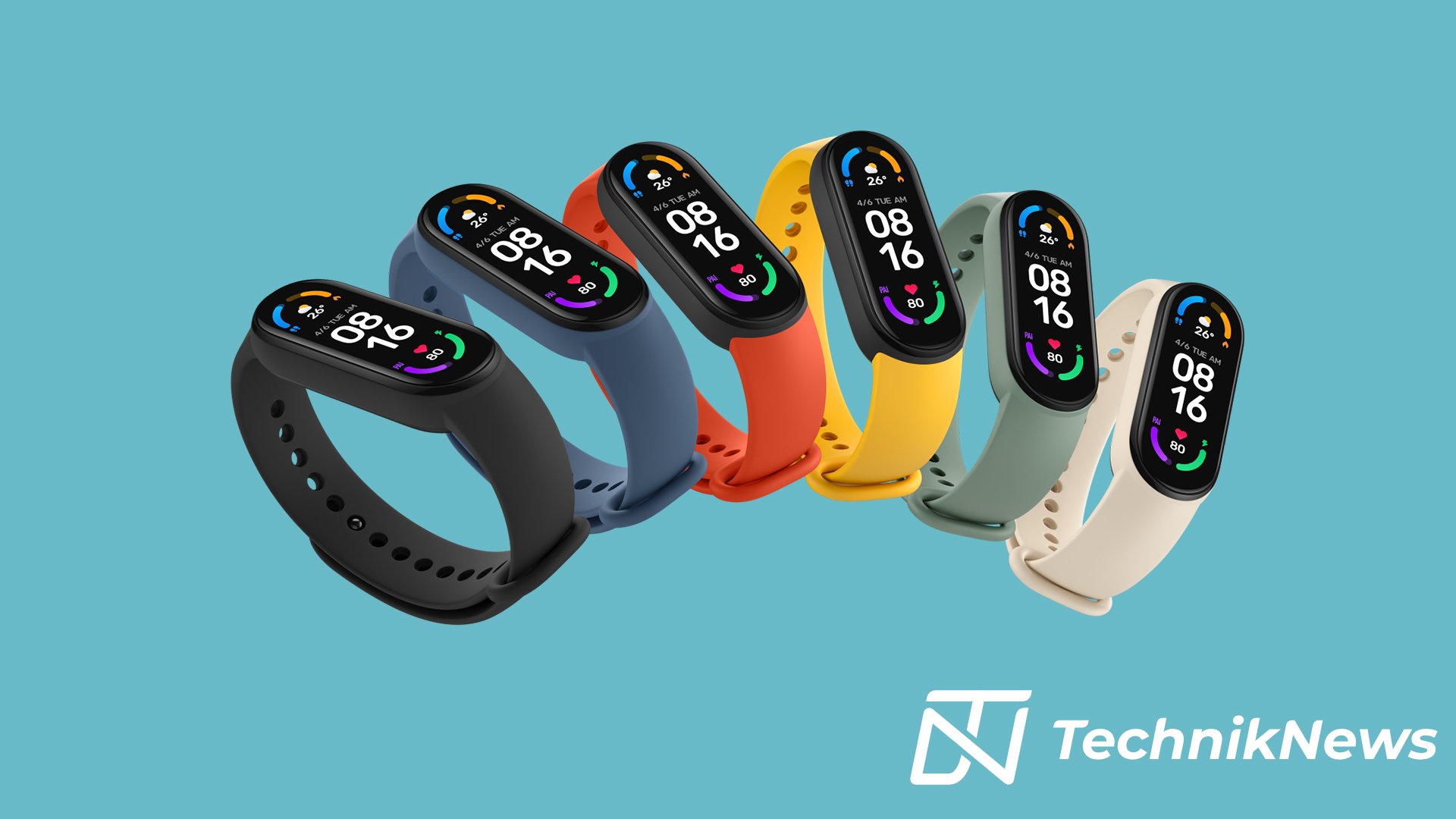 (Post picture: © 2021 Xiaomi /TechnikNews)
Xiaomi has on today's "mega-launch" in addition to the Mi 11 Lite, Mi 11i and My 11 Ultra also presented the latest version of their fitness wearable best seller, the Mi Band 6. This article provides all the information.
While that Xiaomi Mi Band 4 set many new standards with a color display and many new functions, that was it Mi Band 5 from 2020 rather a small upgrade. This is radically changed again for the Mi Band 6.
Xiaomi Mi Band 6: large display, more functions
The display of the Mi Band 6 is 50 Procent larger than that of the Mi Band 5. Small comparison: The display of the Mi Band 5 compared to the Band 4 was increased by 20 Procent increased, from 0,95 inches to 1,1 inches. Accordingly, the resolution of the fitness tracker has also increased from 126 x 294 pixels to 152 x 486 pixels. However, the display did not get brighter, the AMOLED panel can still shine a maximum of 450 nits bright. It has become sharper, however, with the PPI increasing from 291 to a total of 326. So it is just as sharp on paper as the original Samsung Galaxy Fold.
According to Xiaomi, the Mi Band 6 now has support for over 60 official watch faces. A test will show how good these are. In the past, however, more watch faces could be loaded onto the tracker via third-party providers. The tracker has now also become larger thanks to its larger display with its 47,4 x 18,6 x 12,7 mm. The Mi Band 5 in comparison: 47,2 x 18,5 x 12,4 mm. So the edges of the display were made smaller and the band made bigger.
The fitness functions not only include new sports such as boxing, dancing or basketball, but well-tried sports such as running or cycling can now also be tracked automatically. How well this works still has to be tested, but on paper this sounds promising, this feature has only been available to more expensive fitness trackers so far.
Xiaomi Mi Band 6: A lot of health and little battery
With features such as 24/7 pulse measurement or sleep tracking and, at the same time, a long battery life, the Mi Band has already been very convincing. Many other watches have to be charged at night, but not the Mi Band. The Mi Band 6 also has other health features. The first major feature is the SpO2 measurement, which measures the blood oxygen level during intense exercise. Xiaomi emphasizes, however, that this feature, like all others, should not be used as a health value, but rather as a guide value. The PPG heart rate sensor seems to be the same as in band 5.
Sleep tracking has also been improved. Now users can also see how healthy their breathing was while sleeping and how to improve sleep. The individual sleep phases such as REM, deep sleep, light sleep and waking phases are also measured and should thus give a better insight into sleep.
I'm concerned about the battery. While the battery dropped by 4 mAh from the Mi Band 5 to the 10 band (and thus the battery life also got worse), the battery of the Mi Band 6 remains constant at 125 mAh. Xiaomi again promises a full 14 days of battery life with all functions and promises a full charge in under two hours. But compared to the Mi Band 5, the display is around 50 Probeen enlarged and some new functions have been added. So whether the battery life can really be achieved will depend heavily on the software optimization, perhaps on a new one Processor lie. Xiaomi does not provide any information about the internal hardware.
Xiaomi Mi Band 6: prices and availability
The Mi Band 6 will appear on the global market in black, blue, red, money, green and beige for an RRP of 44,99 euros (global price, German price will follow later). An exact start date has not yet been announced. We assume that the Chinese version will appear first and then the global version.
Recommendations for you