>> Test the latest technology and much more: apply to us! <
Xiaomi Mi TV P1 series officially presented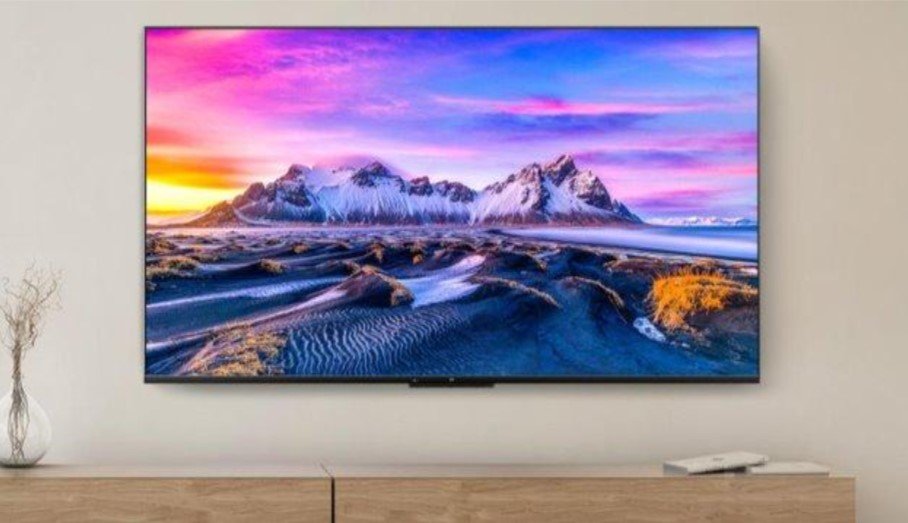 (Post picture: © 2021 Xiaomi)
Today some new XiaomiProproducts, including the new Mi TV P1 series. We now take a closer look at the new TV sets.
Xiaomi has of course already had some TVs to offer in the past. Now the in-house Mi TVs are being expanded to include a new series called "P1".
Details about the display of the Mi TV P1 series
There are four different sizes (55, 50, 43 and 32 inches), so there should be something for every room. Each model has a 60 Hz LC display and a field of view of 178 degrees. The 55, 50 and 43 inch models have both 4K UHD resolution and Dolby Vision support. Xiaomi itself promises top-class image quality here.
HDR10 + offers the usual high dynamic range, but unfortunately only the 50 and 55 inch models are given. All but the smallest model also have MEMC technology, which ensures a smooth and fluid image.
Smart features of the Mi TV P1 series
Let's get to the smart aspects of the Mi TV P1 series. In short, the keyword here is "Android TV". Unfortunately, Xiaomi relies on Android 10 for the three larger models and not on Android TV, which is based on Android 11, which is in the Chromecast with Google TV is used.
The three larger Mi TVs of the P1 series have also built in microphones, but probably in the TV and not in the remote control as it looks. The Google Assistant is supported thanks to Android TV, as well as Dolby Audio and DTS-HD as sound formats through the built-in speakers (2x 10W). Chromecast is of course also supported in the Android TV package. Amazon Alexa should also be used.
Now one or the other might be wondering what about the 32 inch model. Well it's just not really up to date. It comes with an HD display, yes you heard right, with a resolution of only 1.366 x 768 pixels. The software was also saved, because it only comes with Android TV version 9. After all, all models come with Bluetooth 5.0 and 2,4 GHz / 5 GHz WLAN. The 32 inch TV has an HDMI ARC and two HDMI connections. The larger devices get an HDMI ARC 2.1 and two HDMI 2.0 ports. All models have Ethernet with up to 100 Mbps. All models come with a 360 degree Bluetooth remote control.
Prices and availability
For the 32 inch version, customers have to pay 299 euros, for the 43 inch version 499 euros and for the 50 inch model 100 euros more. The manufacturer charges 1 euros for the Mi TV P55 with 699 ″.
The TVs are in the official Wed online shop as well as in the Mi Store and at all common Xiaomi retail partners.
Recommendations for you