Xiaomi Smart Band 7 presented: continuation of a legend?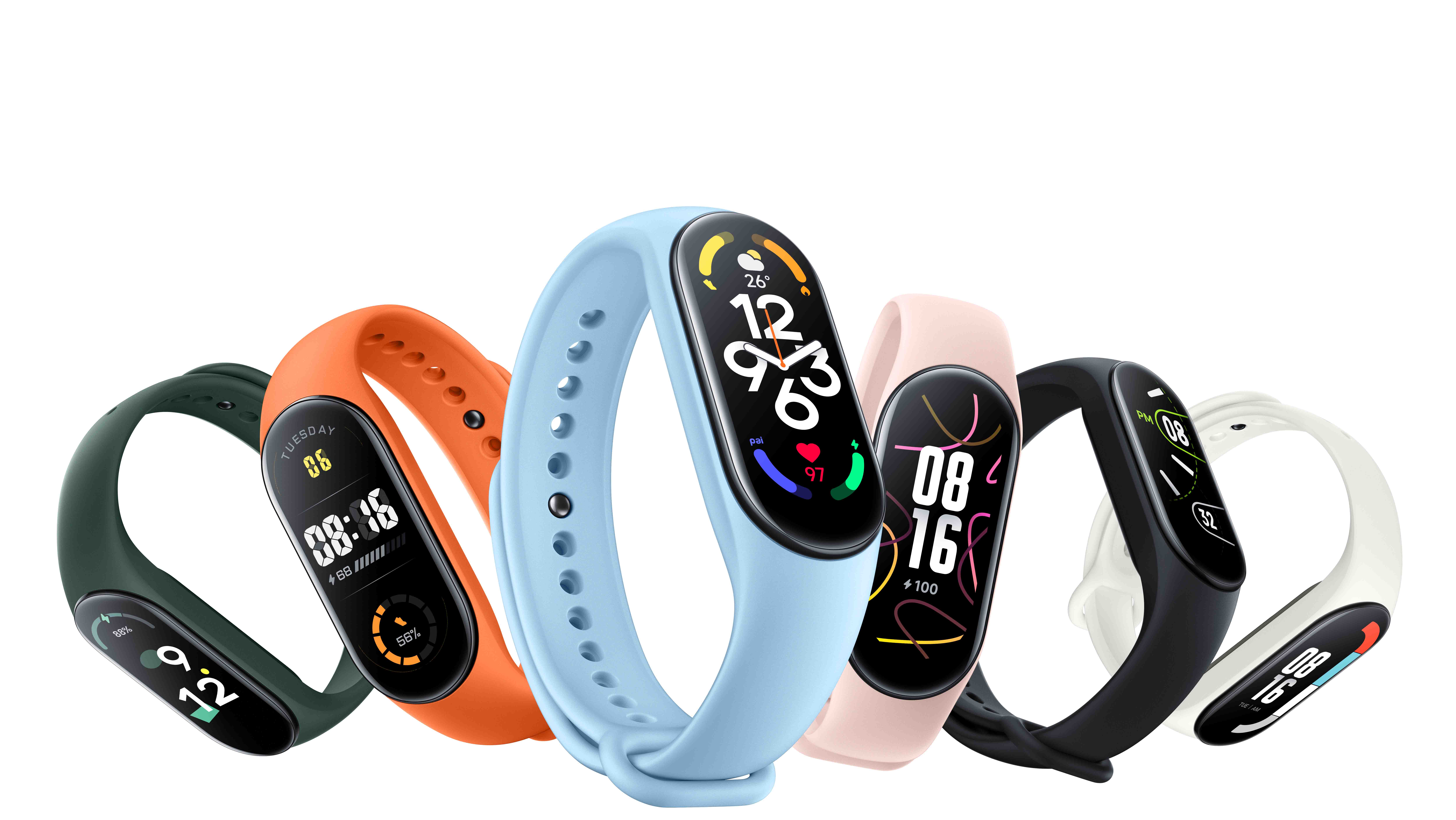 (Post image: © 2022 Xiaomi)
The Xiaomi Smart Band 7 is the continuation of the famous Mi Band series. So far, the series has always convinced with many features for little money. Now the new generation has been presented.
The improvements to the Mi Band 6 are rather reserved. The most relevant plus for users of the band is the 25% larger display area. I could already hold and use the Mi Band 6 and Mi Band 7 next to each other - the difference cannot be downplayed.
Three additional modes - "Training Load", "Recovery Duration" and the so-called "Training Effect" have been added this year, so the fitness features are said to have been taken to a new level. Furthermore, there is now a VO2 Max Profi Training analysis that measures the amount of oxygen in the blood. SpO2 from last year stays with it and you also keep the 100+ dials.
Other important features
The Mi Band 7's battery is said to last 14 days on standby, which would be quite a reasonable amount of time, and the different strap options are a nice touch too. The now increased price is 59,99 euros, with an early bird offer of 49,99 euros, starting today, June 21.06.2022, 6. Last year the Mi Band 49,99 was still available for 30 euros, in some offers for just over XNUMX euros.
The question in TechnikNews The test to be answered is whether the increased price is worth the new features. So far, I have noticed the larger size positively in use, so that the higher price could be justified, but an upgrade from the Mi Band 6 to the Mi Band 7 does not seem justified to me here. Nevertheless, I will not anticipate here and recommend the detailed test of the Mi Band that will be published soon here TechnikNews.
Buy Xiaomi Smart Band 7
Recommendations for you