Apptest: what if?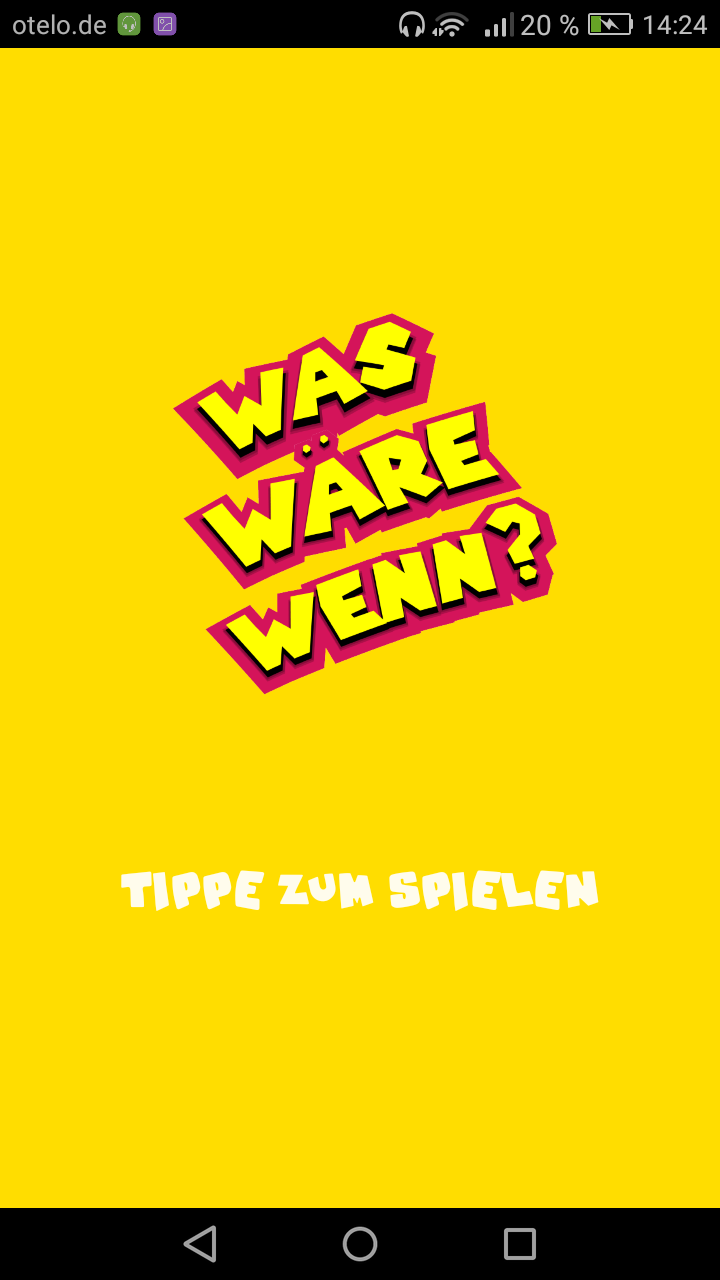 (Post picture: © 2016 TechnikNews/Screenshot)
The game in which you have to answer up to 10 questions until a ridiculous result appears. We took a closer look at the app and tested it for you.
Features
What if? is another game app for Android and iOS devices. This game is very easy and simple to explain, as this game is all about answering a question with "yes" or "no". Something like "What if you were a Jedi Knight but your best friend was a Sith Lord?" You start playing immediately after pressing the start screen. If you have answered 10 questions, the Procents appear that tell you how other people in this world think like you.
Scope
As soon as a question appears, you can press the "NO!" button or the "YES!" button to answer the question. If you pressed the "YES!" button or the "NO!" button, the next step will be the Proshows how many people in this world have pressed the same answer and which have not. Do you press the Procomparison, you will be taken to the next question. Next to the ProWhen comparing cents you will find a button with the share symbol. Once you have decided to click this button, you can share your current "What if?" status on platforms such as Facebook or Gmail. If you ever get annoyed by the ads on this game at home, all you have to do is turn off your mobile data.
My Opinion
I think "what if?" Is a pretty pointless game. The questions there are mostly just pointless, because usually the catch is bigger than what is offered to you. I really hate to play it, as my answer is often NO! falls.
score
"What if?" Gets 3 out of 10 points from me!
Recommendations for you