asus zen book Pro 15 (i9-8950HK, 16GB) review: The multimedia notebook for everyone?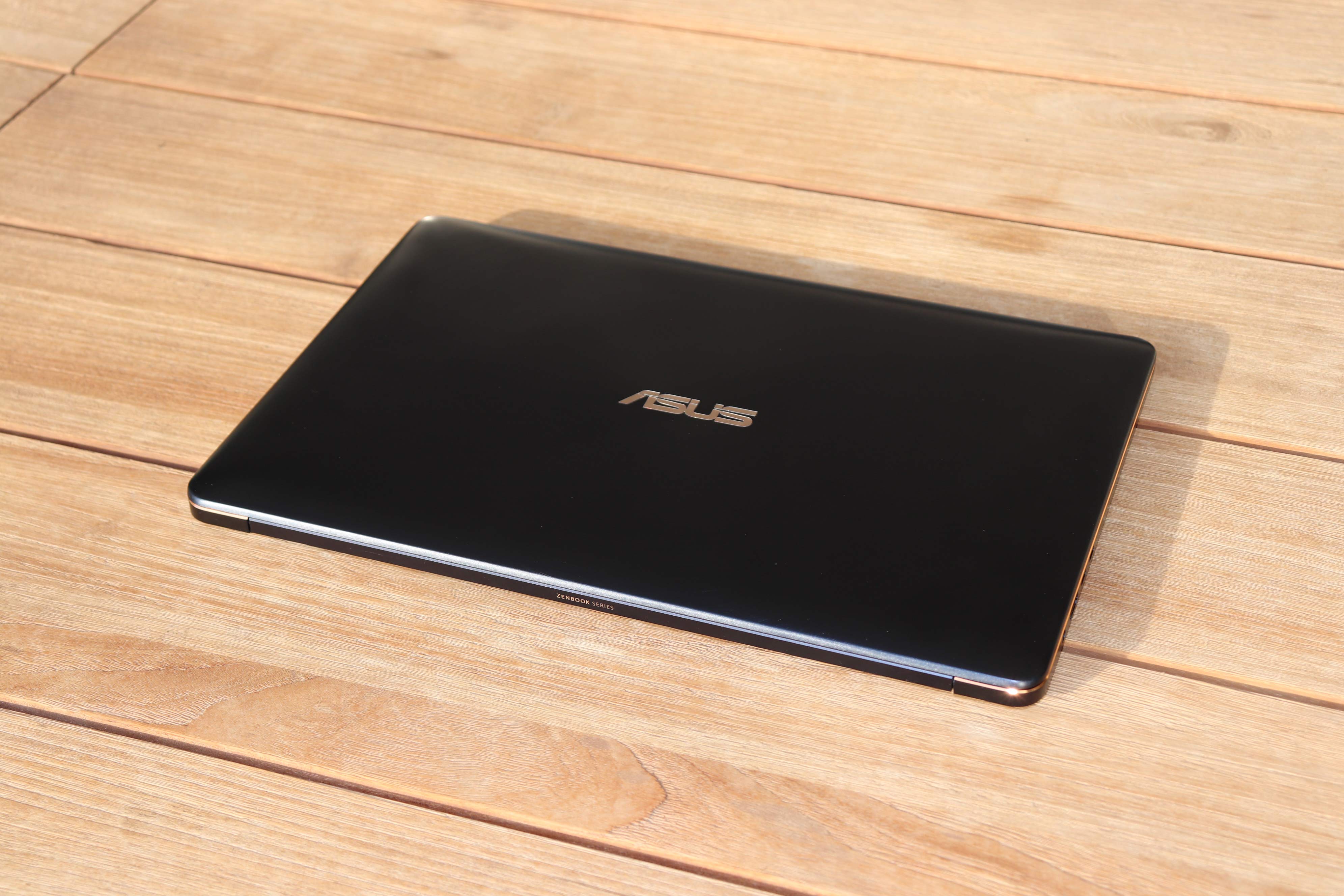 (Post picture: © 2019 © 2019 TechnikNews)
I've had the Asus ZenBook for almost two months Pro 15 used daily in everyday life. Now it's time for a conclusion: Can the multimedia notebook from Asus convince despite the high price? My review.
Even if notebooks are currently available like sand by the sea, it is still not easy to find a lover. Some want something compact, thin and others want a bit more power, or even the possibility for gaming. The Asus ZenBook offers a good middle ground here Pro 15. With a GTX 1050 Ti, a 4K display and a so-called "ScreenPad" for faster work, the ZenBook seems to be Pro 15 very well equipped at first glance. Is it also convincing outside of the data sheet? My detailed test.
Unboxing: everything included
The notebook comes out of the large box when you open it. There is also a power supply unit with a power plug and a fixing strap. Otherwise, as usual, there is a quick start guide, safety instructions and a warranty card in all possible languages. The packaging actually doesn't contain a lot more - on the other hand: nothing is missing. Otherwise the packaging is not unnecessarily large and contains the essentials. In addition, you can already see which notebook it is on the outside.
Directly recognizable from the outside: this is the ZenBook Pro by Asus. (Image: © 2019 TechnikNews)
Power pack, power plug, fixing tape, paperwork - everything is included. (Image: © 2019 TechnikNews)
Workmanship and design: room for improvement
The 1,88 kg heavy notebook is very thin despite its inner workings. With its dimensions of 18,9 x 36,5 x 25,1 cm, it fits pretty much in every backpack and is pretty practical to take with you on the go. There is basically nothing wrong with the workmanship of the unibody case, but there are a few inconsistencies on closer inspection and testing. During the test, I noticed the sometimes squeaking fan very negatively (you can also read other test reports on this model), and the touchpad or "ScreenPad" (more on that later) clicks a bit loudly and does not sit straight in the case. I have already forwarded the point about the screeching fan to Asus and I will contact you here as soon as there is any news.
Otherwise, the display is very stable and does not wobble around. It can also be opened sufficiently to the rear. The keyboard's pressure point was also very positive during the test.
Display: 4K and razor sharp
We come to the display - a not insignificant point in a notebook. The 15,6 inch display in 16: 9 format has a resolution of 3840 x 2160 pixels (4K) and is not only razor-sharp on the data sheet. You don't see such a sharp display at first glance, but if you work with it for longer, it was quite a habit for me to work on a Full HD monitor again.
Since the display can also be used as a touchscreen, it is extremely reflective. If you want to work comfortably outside in the sun, you definitely have the wrong notebook here. However, this is the same for all devices with a touchscreen. Otherwise, all colors and contrasts are very balanced, making the notebook perfect for working in Photoshop and other graphics applications.
Equipment and connections: Very good, if not throttled
Inside comes my review unit, the Asus ZenBook Pro 15 with an i9-8950HK Proprocessor from Intel and 16 GB of RAM (soldered on). There is also an SSD with a capacity of 1 TB. The Samsung PM961 PCIe 3.0 M.2 SSD offers a decent Seq read rate of around 2000 MB/s and a write rate of almost 1600 MB/s (measured with the latest version of CrystalDiskMark 5).
A GTX 1050 Ti from Nvidia is used as the graphics unit. However, it is noticeable after a few minutes when gaming that the graphics card is throttled fairly quickly due to the lack of cooling (with this thin design). In the 3DMark with "FireStrike" my test device achieved a score of almost 6700 points. If no games are run on the notebook due to usage, the more energy-saving Intel UHD Graphics 630 automatically takes over the service.
However, the notebook sometimes quickly became loud when simply watching YouTube videos or other multimedia content and turned the fan fully up. This then often ran for an hour. On other days, however, that didn't happen at all.
Also the hexa core ProWith its maximum clock of 4,8 GHz, the processor cannot really be used for long periods of time. In stress tests, the clock throttles significantly after just a few seconds or minutes, making the i9 unusable. Realistically, another model would have been sufficient here, the i9-8950HK is - in my opinion - not really necessary and useful.
Connections on the right: combo jack, micro SD card reader and two USB 3.1 ports. (Image: © 2019 TechnikNews)
The connections have not been saved and they are also moving with the times. In addition to a power connection, there is also an HDMI and two Thunderbolt 3 ports on the left. On the right side there is a 3,5 mm combo jack, a micro SD reader and two USB 3.1 ports. An SD card reader is definitely missing here, as it would certainly have had space.
The battery life is okay - but you shouldn't expect much here. However, if you turn down the performance in the Windows power options, the notebook lasts a lot longer.
Extras
When choosing the perfect notebook, the workflow and the little extras in everyday life are of particular interest. So I test all notebooks for several days and weeks in my everyday life and integrate them completely into my daily tasks. This is the only way to get realistic test results - from a point of view for me.
The second display: "ScreenPad" is also a touchpad
The Asus ZenBook is different from most other notebooks Pro 15 with two displays. The second display is hidden in the 5,5-inch touchpad with a resolution of 1080p. The ScreenPad offers four modes to choose from, which you can switch to with the F6 key on the keyboard. In "ScreenPad mode" it offers some useful functions, such as a calculator, Spotify control and shortcuts in OfficeProprograms from Microsoft. Thus one can – while on the main screen others Proprograms are open - perform other tasks at the bottom of the ScreenPad. Then there is the "extended display" mode, which gives you a second display area. So you can ProSlide programs and other applications down "into" the touchpad – like a second monitor.
Since the ScreenPad can get annoying when working or gaming and is also sometimes frozen during the test (because of the software), it can be completely deactivated with the "touchpad mode". Then the ScreenPad glows in black and no longer shows any content. With the ScreenPad switched on, it also sometimes happened that I unintentionally pulled down the menu and then it was not possible to use the touchpad for a short time. Last but not least, you can completely deactivate operation via the touchpad with "Touchpad off". Then the notebook can only be operated via the display with the touchscreen or the keyboard.
Let's be clear: there is still room for improvement - bugs like a frozen touchpad, or ProProblems with switching to advanced mode, as it is controlled by software, simply must not happen. Nevertheless, for me it was a nice gimmick that was also well received by friends (such as playing games on the touchpad). I don't (yet) feel that the ScreenPad is really useful or absolutely necessary. Still, it's not bad given the option to use it as a second display.
Fingerprint sensor: protection from prying eyes
I really don't want to be without a fingerprint sensor on a notebook anymore. There is no better way to be able to log into your Windows on the bus and train or with friends without fear of reading other people's passwords. In addition, password managers, mostly in their paid versions, support the use of passwords using a fingerprint sensor. In my test, it worked very quickly and reliably. The set-up was also completed in a flash.
Loudspeaker and microphone: decent sound from Harman Kardon, good microphone
The Harman Kardon speakers in the ZenBook Pro 15 make something. I would argue that these were some of the best speakers I have ever heard on a notebook. Even if you can't compare them with an "external" speaker, you can hear rich basses and pleasant trebles here. In contrast to other notebooks, they don't overdrive at all at higher volumes. The microphone of the Asus flagship is also much clearer and of higher quality compared to other devices in this price range.
Webcam: Not really useful
While listening to the Asus ZenBook's speakers and microphone Pro 15 can be highly praised, they pretty much failed here with the webcam. The quality really leaves a lot to be desired. Other manufacturers can do that better with their devices for this price. For example, Microsoft shows with the Surface models how this can be done differently. Usable for simple video conferences, but face recognition would not work at all with this notebook because of the pixel mud. Hopefully they will improve this - with the decent speaker and good microphone you are at least on the right track.
Conclusion: good multimedia package for demanding users
The Asus ZenBook Pro 15 is a really exciting notebook. Especially where other manufacturers are currently lacking the ideas, cool innovations are needed here, such as the "ScreenPad". Even if it didn't really convince me in my first experiences, it is practical and useful for use as a second screen - if it's not the Proproblems with the ScreenPad software. Often the ScreenPad would freeze completely or it just wouldn't switch to the advanced mode - only logging out or restarting helped with this Prostated problems.
The points like the missing SD card reader or the squeaking fan in everyday life also bothered me. In addition, the fan often turned up quite a bit for light tasks, such as watching videos and photos. Due to the touchscreen on the 4K display, however, the display is quite reflective and cannot really be used outdoors or in direct sunlight.
Otherwise, one bids with the Asus ZenBook Pro 15 is a good multimedia package that has been really well equipped with modern connections and a GTX 1050 Ti. However, this also has its proud price of almost 2000 euros. Before buying, however, you should consider whether you want more gaming or more work. If the former is true, the ZenBook is Pro 15 despite its graphics card and strong Processor not the right choice. The necessary cooling, with which the graphics card would last much longer without a throttle, is simply missing.
Recommendations for you