Asus Zenbook UX530UX review: my new work machine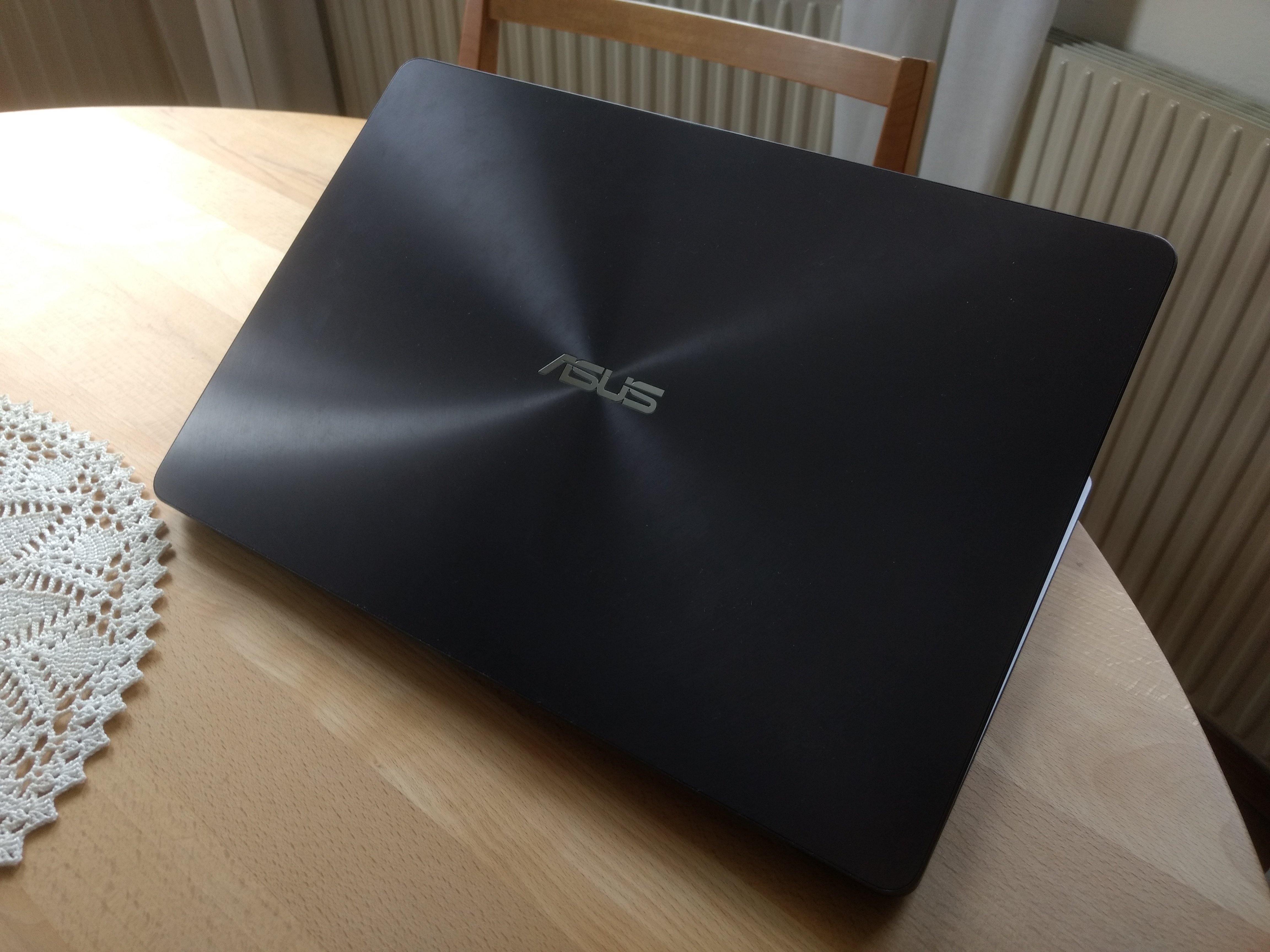 (Post picture: © 2018 TechnikNews)
I've been using an old Medion laptop for four years now. So far I've got by pretty well with it, but because of my choice of school, I now needed a notebook with better equipment. And that's how I came to the Asus Zenbook UX530UX. My test report.
Design and workmanship
The Zenbook UX530UX is made of aluminum. In terms of color, you can choose between a deep blue or silver. The latter is the color variant I chose. The weight is just 1,63kg. Also, the device is generally quite compact, which makes the portability of this laptop very high. On the underside of the device you can see the fans and speakers, which were coordinated in cooperation with Harman / Kardon. These sound very good to my ears, I have often listened to music about them while working and gave my Libratone Q Adapt On ear a break.
The ports are found on the notebook's sides, and there are still quite a few of them. On the left there are two USB connections, a jack plug and a slot for an SD card. On the right side, in addition to the USB-C 3.1 port of generation 1, another USB connection, which is also based on USB 3.1 of generation 1, as well as an HDMI connector and a charging connection have been installed. Unfortunately, the Zenbook UX530UX cannot be charged via USB-C. Too bad. In addition to all the connections, there is also a status LED for the charge status of the device. I will come back to the subject of the battery in more detail later.
When you open the device, you are greeted by the keyboard and trackpad. The keyboard comes with a three-stage backlight and has a stroke of 1,4mm. I can type comfortably and fairly quickly on the keyboard. There is no number field, but that hardly bothered me. The trackpad is made of glass and even houses a Windows Hello fingerprint sensor in some configurations. It's also the right size for my taste, I've never felt drawn to an external mouse until now. From my point of view, the accuracy is basically okay. I had that every now and then Proproblem that the multi-touch gestures of Windows were not executed correctly. I'm surprised because after looking in the settings I found that Precision drivers for the trackpad are installed.
I was a bit disappointed by the folding mechanism for the display. First of all, this does not hold the display completely closed when it is closed, so there is always a tiny gap open. Then the display wobbles back and forth quite a lot when it is open, even with tiny movements. Here I have some doubts about the longevity of these components.
Display
I've already talked briefly about the folding mechanism for the displayprochen, we now come to the display itself. It is pleasantly large at 15,6 inches with a Full HD resolution. Earlier I briefly mentioned that the device is very compact. This is mainly due to the fact that the display edges are quite thin. Expressed in figures: The panel takes up 81% of the available area. In addition, it can get really bright and is also anti-reflective, which is really helpful mainly in direct sunlight.
The webcam and an ambient light sensor are located above the display, which helps to automatically adjust the brightness of the display. Of course, you can also do this manually. Asus has also come up with something for people who work a lot in the dark. Thanks to Asus Eye Care technology, the panel can filter out the blue light by 30%, which is supposed to be easy on the eyes. In summary, I have absolutely nothing to complain about with the display.
Specs and performance
My configuration of the Zenbook UX530UX is powered by an Intel Core i7-7500U in the Kaby Lake architecture. This Proprocessor is a dual core Proprocessor and normally clocks at 2,7 GHz. In Turbo Boost, the chip manages up to 3,5Ghz. Optionally, there are also models with the less powerful Core i5 and Core i3. The RAM in my equipment is 8GB, of which a little less than 8GB is usable. The hard drive is an SSD with a capacity of 256GB. Asus chose the GTX950 from NVIDIA for the graphics card.
Now let's move on to everyday performance. The notebook starts up fairly quickly and can then be used immediately. normal ProPrograms such as Office or the Chrome browser also start without long waiting times. more elaborate ProPrograms, such as the QT Creator I need for school, then take a second longer to think about, but that can be coped with because it runs without errors as soon as it is opened. Multitasking was never a problem thanks to the 8GB RAM Proproblem I found it a bit disappointing that the device's fan started up quite often, even with tasks that weren't that demanding of performance. Besides this point there is nothing to complain about here either.
Accumulator
The battery of the Zenbook is 50Wh. Asus states nine hours of battery life. I could not reach this. However, it must also be noted here that this value refers to video playback and not to working with the device. It was often the case that I charged the notebook on Sunday evening and then used it for more than five hours until Wednesday. I always had Windows "Better Performance" mode enabled. What bothered me was that the device often stopped charging at 99%. That was never really bad, from my point of view this should be Problem not exist.
Software
The UX530UX runs Windows 10 Home. For an additional charge of around €100 you can get Windows 10 in the store Pro get what features like Remote Desktop brings with it. The furnishingproprocess of this notebook turned out to be very simple. Simply enter your Microsoft account with a few additional details, and you're done. A nice bonus: In my case, the desktop background was taken over from my old laptop.
Unfortunately, like pretty much every new Asus device, there was quite a bit of bloatware installed. So before I installed anything else, I first removed everything I didn't need. But you should only do this if you know which ones Program man procan erase easily. But there were also things that were useful for me, such as Spotify, Netflix and Office, pre-installed. apps and Programme can then be obtained directly from the Windows Store or from the manufacturers. Otherwise you get everything here that you would expect from any other Windows device.
Summary
The Zenbook UX530UX from Asus is a compact notebook that can also handle more demanding tasks promastered without any problems. With the 50Wh battery you can easily get through a working day, while the Harman/Kardon speakers provide good sound as an accompaniment. Thanks to the i7 in combination with 8GB RAM, this device literally flies through Windows 10, so there are hardly any waiting times. What I didn't like so much was that the battery often stopped charging at 99%, that quite a lot of Asus bloatware was installed and that the processing of the hinge for the display is not particularly good.
The Asus Zenbook UX530UX is available directly from Asus, on Amazon or in most electronics stores. In terms of price, we're talking about € 1.200. If you are one of those people who only do office tasks and surf something in the browser, I would resort to cheaper devices. In my opinion, this device is suitable for people who often have to take their laptop with them and perform more demanding tasks on it.
Recommendations for you