>> Test the latest technology and much more: apply to us! <
DECODED Silicone Magnet Traction Strap Lite on test: The bracelet for the Apple Watch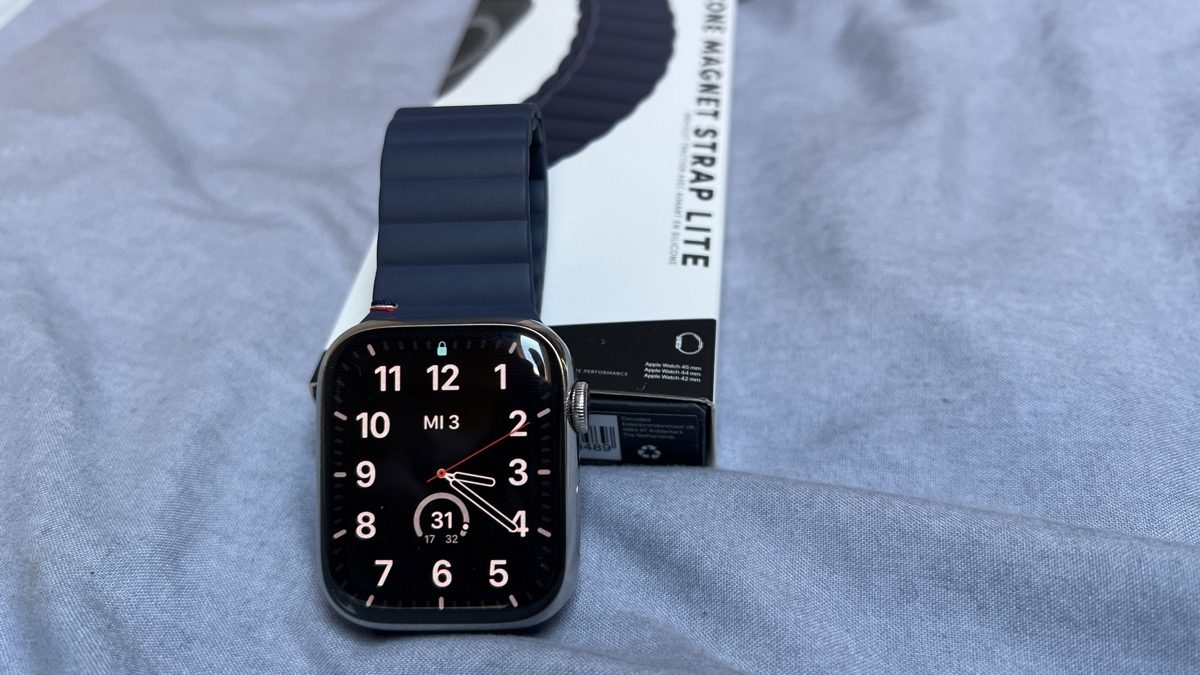 (Post picture: © 2022 TechnikNews)
In this country, DECODED is probably still an unknown brand. But that could change soon. Because the manufacturer offers sustainable gadgets for the Apple Watch. We tested the DECODED Silicone Magnet Traction Strap Lite for you.
Numerous manufacturers offer bracelets for the Apple Watch - Decoded also joins them and thus stirs up the competition.
Processing and feeling
As soon as you hold it in your hand, you can feel the soft rubber that makes up the bracelet. It feels premium like no other and weighs next to nothing. Both sides of the band are the same length and feature magnets for attaching to the wrist. You hardly notice on your arm that you are wearing a bracelet - you can like it, but you can also find it rather uncomfortable.
For whom is it suitable – for whom is it not
To answer the question of what activity the Apple Watch bracelet is best suited for, I tested two scenarios.
Nothing for swimmers and athletes
It is not recommended to wear the bracelet from Decoded in thermal baths or when swimming, because the magnet is not too strong, so it could happen that the Apple Watch gets lost.
The right tape for "chiller"
It is also less suitable for sports activities, since the watch could fall to the ground if you move too quickly. In my opinion, you should wear the bracelet to chill out in everyday life or when going out, as this is when it is subject to the fewest jerky movements.
My personal opinion
I personally wear the Apple Watch Series 7 with stainless steel and unfortunately did not have a positive feeling while wearing the watch. However, as soon as you carry an aluminum Apple Watch with you on your wrist, the wearing comfort changes because it is significantly lighter in weight. You can also enjoy the DECODED Silicone Magnet Traction Strap Lite for a good 30 euros.
Buy DECODED Silicone Magnet Traction Strap Lite
Recommendations for you