>> Test the latest technology and much more: apply to us! <
Ember Mug review: the smart mug with app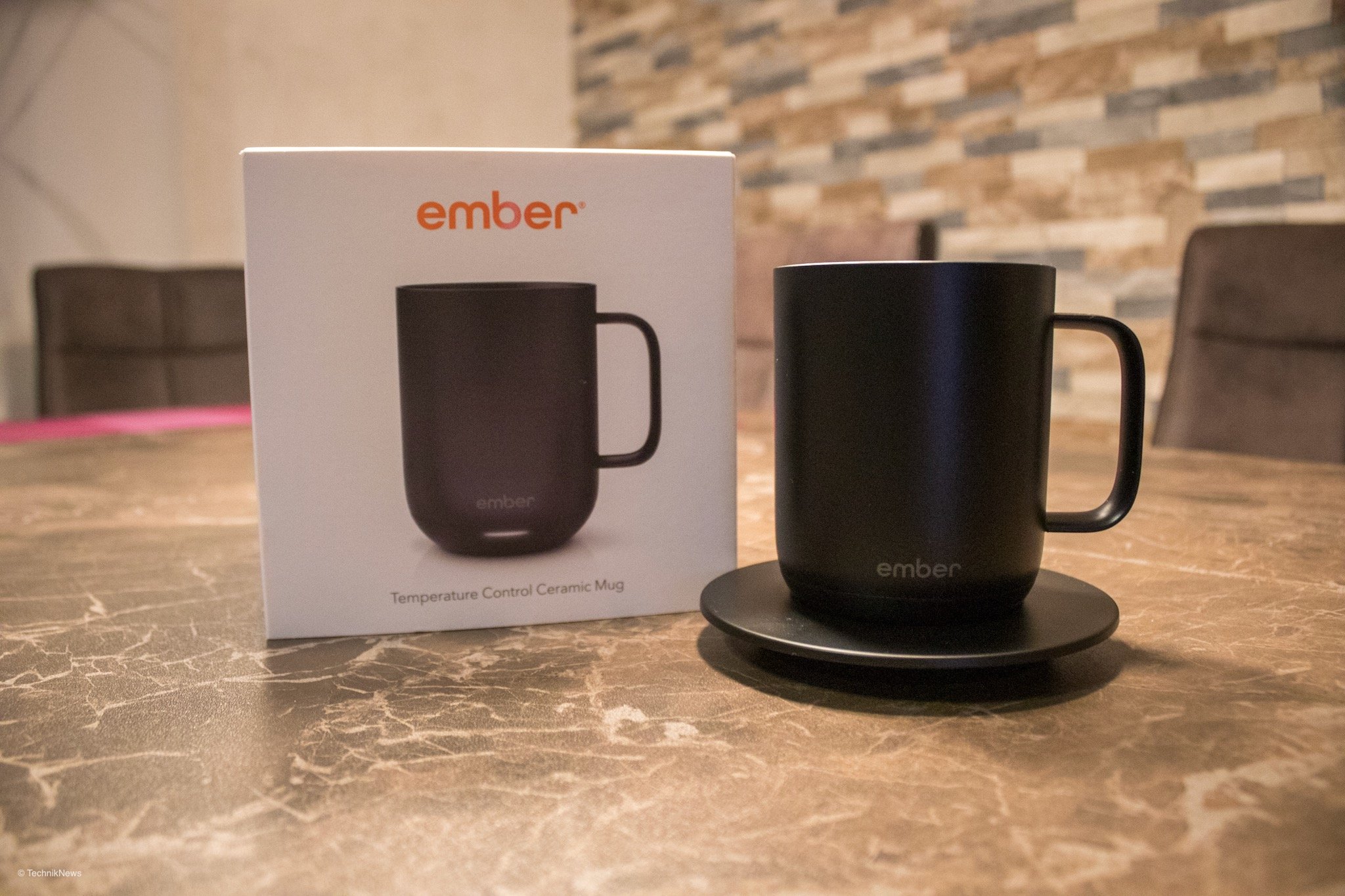 (Post picture: © 2019 TechnikNews )
Gadgets are a dime a dozen these days, but with the Ember Mug Ember offers a smart mug that can be really useful in everyday life. You can read why this is so and whether it is worth the money in this review.
I've been using the smart cup from Ember every day for two months and can recommend a gadget that can really be used in everyday life and can save you a minute or two in everyday life.
What is the Ember Mug anyway?
The Ember Mug is a mug that you can control with your smartphone via Bluetooth. So you can leave your cup of coffee or tea and warm it up again and again and even cool it down, if you prefer a certain temperature.
How does the smart cup work?
It's very easy to understand. Temperature sensors and a battery are installed in the bottom of the cup. The battery can be conveniently charged with the included power supply unit. You only have to place the cup on the saucer of the cup, which supplies the cup with the necessary electricity.
How do I use the cup?
No matter if Android or iOS - you simply download the Ember app from the Play or App Store and connect your mug to your smartphone. This works with bluetooth. You are now connected and can use predefined settings.
Once you have selected your cup, the cup's sensors measure the cup temperature and regulate the temperature to be colder or warmer to the set value. You can also lock your smartphone and wait until you receive a notification. Then the drink is ready to be enjoyed - you don't have to worry anymore whether you burn your mouth or whether the drink is still too cold.
How do I clean the cup?
That is very easy. Simply switch off the cup and clean it by hand in the sink. The cup must not be put in the dishwasher.
Why the Ember Mug?
With the Ember Mug, the manufacturer offers you a nice and useful gadget for everyday use. That's for around 100 euros Product also correspondingly cheap. In the future, you can simply leave your cup of coffee or tea and control it conveniently via the app.
Recommendations for you