>> Test the latest technology and much more: apply to us! <
First impression of Google Podcasts: Definitely worth a try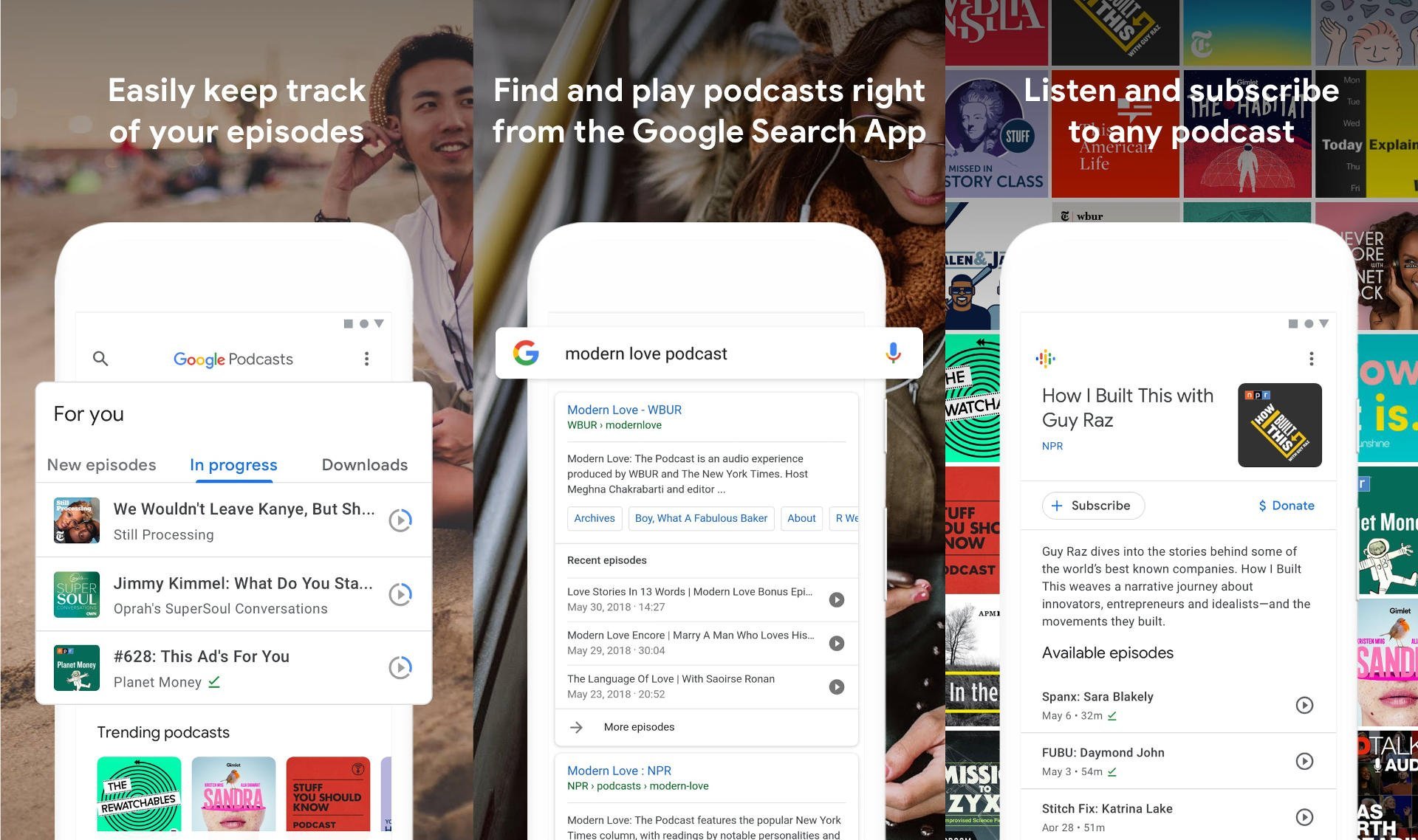 (Post picture: © 2018 Google)
Google now also has its own app for podcasts, which aims to score with minimalism and a wide range. I took a closer look at Google Podcasts. My first impression.
Design
In terms of design, Google Podcasts is based on the Material Design 2 design language, which is also used in the Google News app, among other things. The background of the new service is white throughout, and the entire UI is generally very minimalistic. With the font one sat on Product Sans, designed by Google itself. These can now be seen in several of the company's apps.
Construction
The structure of the new service from Google is relatively simple. When you open the app, you are greeted directly with the start page, on which everything else has been embedded. Subscribed podcasts are displayed right at the top so that they can be reached without much detours. Below that is the "For You" section. All new episodes of a subscribed podcast, the things you are currently listening to and all downloads are displayed there. If you then scroll down further, you get to the podcast suggestions. These are largely based on your own taste.
With a swipe you open the control elements for the playback of the podcasts (screenshot: TechnikNews, 2018)
At the very bottom, the current playback appears in the form of a bar that can be expanded with a swipe. It is practical that you can continue playing a podcast on the television at home via a Chromecast.
Packages
I can't say that much about Google Podcasts. The only thing that struck me is that all of the podcasts I follow are also available in the app. Still, I'm in good spirits that podcasts cover the whole range pretty well, so there should be something for almost everyone.
Recommendations for you