Flexispot E1L in the everyday test: everything L or what?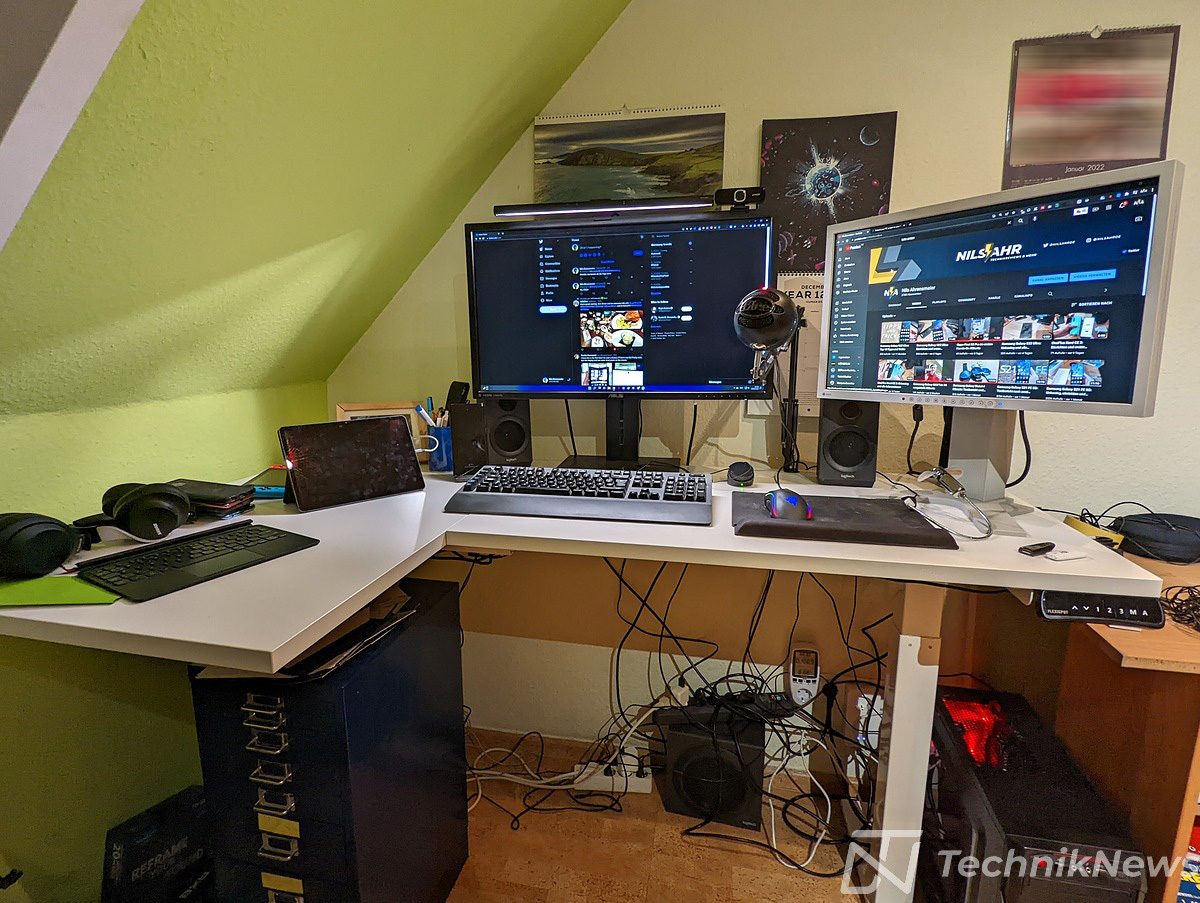 (Post picture: © 2022 TechnikNews)
With the Flexispot E1L, the desk manufacturer "Flexispot" offers a height-adjustable desk for the home office. TechnikNews tested him.
Packaging and construction
Like the EF1 already tested, the Flexispot E1L comes in two packages. The first package consists of the frame, the second consists of the table top. This can be purchased separately at the time of purchase if you do not have your own.
The assembly was relatively easy, but the instructions could really be simpler. I easily sat with a second person for 2 hours setting it up, and the second person (who had already set up quite a bit) was sometimes confused by the instructions. Flexispot should ideally make a video tutorial and link it via QR code in the introduction.
There are a lot of holes, especially on the table top, it is unclear which screws they were for. Because to connect the frame, you have to drill your own holes. Since the parts are all very heavy, it is really advisable to set up the desk with two people. As soon as everything was in place, there was none Problem more. The desk can be set up for both left and right corners.
Service
Flexispot supplies a terminal that can be drilled with a screw as desired. The terminal has seven keys and a display. The desk can either be raised or lowered using the buttons, three preset buttons can be configured as required. For example, the "standing" height can be configured on the first button, and the "sitting" height on the second button. The M button saves the height (for the presets), the A button sets memories. After 75 minutes of sitting, the terminal "beeps" and reminds the user to get up.
The "dry facts" about the E1L
The E1L can support 100 kg and can be raised and lowered from 73 to 123 cm. I can confirm this information, my desk is usually full of things and the maximum and minimum height was also very easy to test. You can buy either a white or a black table top, personally I liked the white. The frame has two motors, which are noticeably audible when in use, but not annoying.
The desk gave me a whole new way of working. At least I'm standing a lot promore ductive because I'm more awake and that's why promore ductive. The quality of the desk is high, the motors have over the last two months proworks flawlessly. At €600 (through the tabletop), the desk isn't cheap, but it also offers a lot for the price.
The company is currently offering a discount: Between May 23rd and May 25th, use the code BD525 to get a 6% discount. 
Recommendations for you