Fossil Q Explorist HR (4th Gen) review: A first hands-on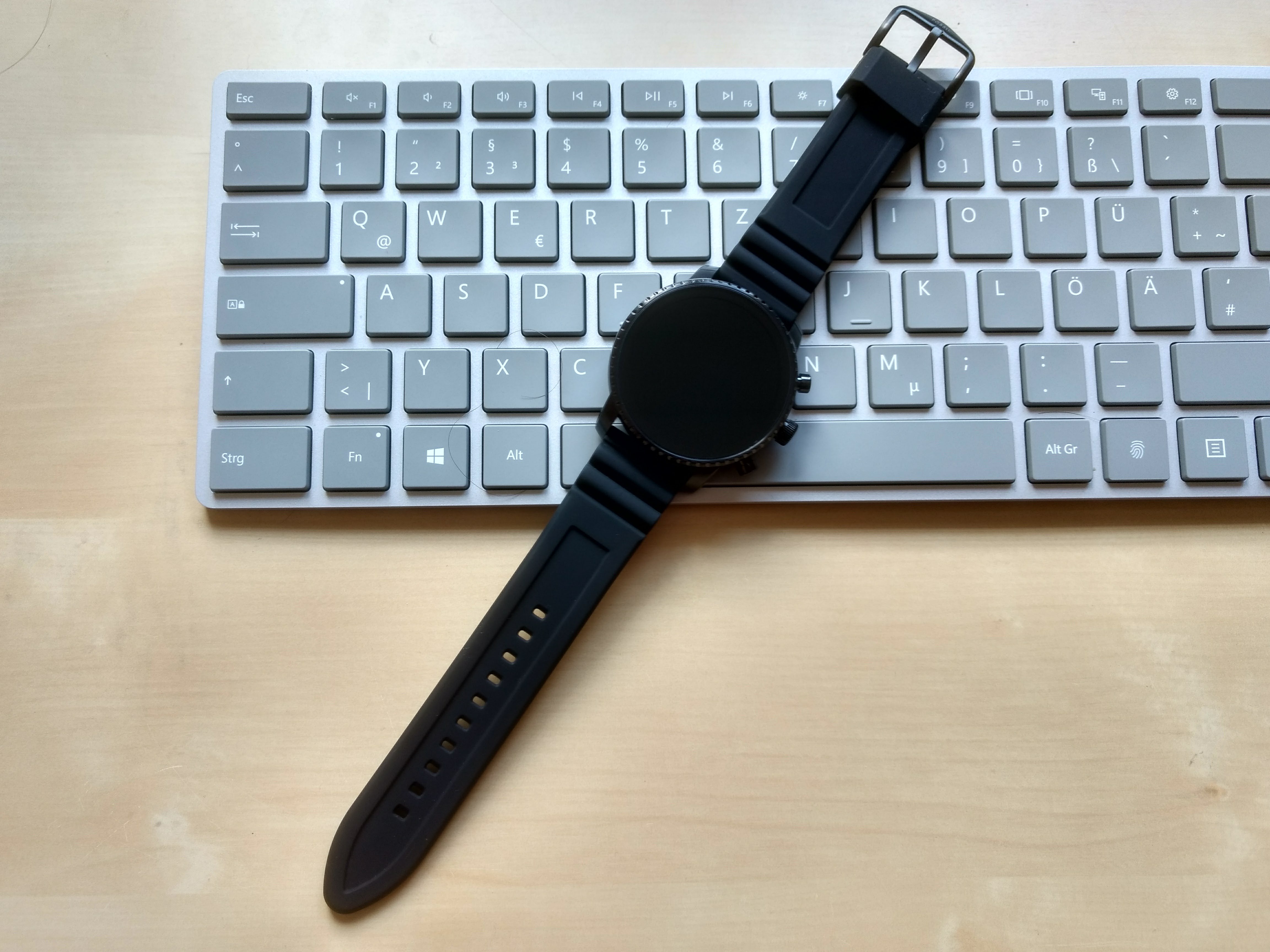 (Post picture: © 2018 TechnikNews)
Only last week the Fossil Q Explorist HR officially launched. I struck it relatively soon and bought the watch. I finally unpacked it yesterday. My first impression.
Unboxing
On the cube-shaped packaging of the Q Explorist HR there are some logos of the company and a Wear OS logo. There are only a few small print instructions on the bottom. Through the transparent top, which is made of plastic, you can see the smartwatch itself immediately. The watch is on a holder made of white cardboard. There is also a magnetic charging puck, some warning notices and a quick start guide in the packaging.
Setting up the clock
The basic setup of his new Fossil Q Explorist HR takes place in the Wear OS app on the smartphone. The app is also available for Android and iOS. For this facilityprozess includes connecting to the watch via Bluetooth and granting the required permissions. There is not much more to do, everything was very simple and worked very quickly.
General first impression
My first impression of the design can be paraphrased pretty well with this Slack message I sent to Editor-in-Chief David Wurm after unpacking:
I opted for the version with the silicone bracelet. This is very stiff and feels very high quality and good on the arm. After these first 24 hours of use, I am relatively satisfied with the performance of Wear OS, the Q Explorist HR's operating system. Only when downloading several apps at once did most of them get an error message, so I ended up installing everything individually.
Unfortunately, the battery drained very quickly when setting up the clock. Today, however, the battery lasted much longer. However, I noticed that you have to recharge faster when the smartwatch is not connected to the smartphone. A classmate who has a second generation Fossil smartwatch knows this one Proproblem too.
I switched off the always on display because the watch's display is always activated immediately when I want to know the time when I lift my hand. I myself would not have expected in advance that I would use the watch's software keyboard as often as I did in the end.
Finally, I noticed that the tracking of my running route works very well and accurately. Interestingly, only nine went Procent battery lost in 30 minutes with GPS recording and activated pulse sensor.
The detailed review of the Fossil Q Explorist HR will be published shortly.
Recommendations for you