Huawei P40 Pro review: the silent smartphone without Google services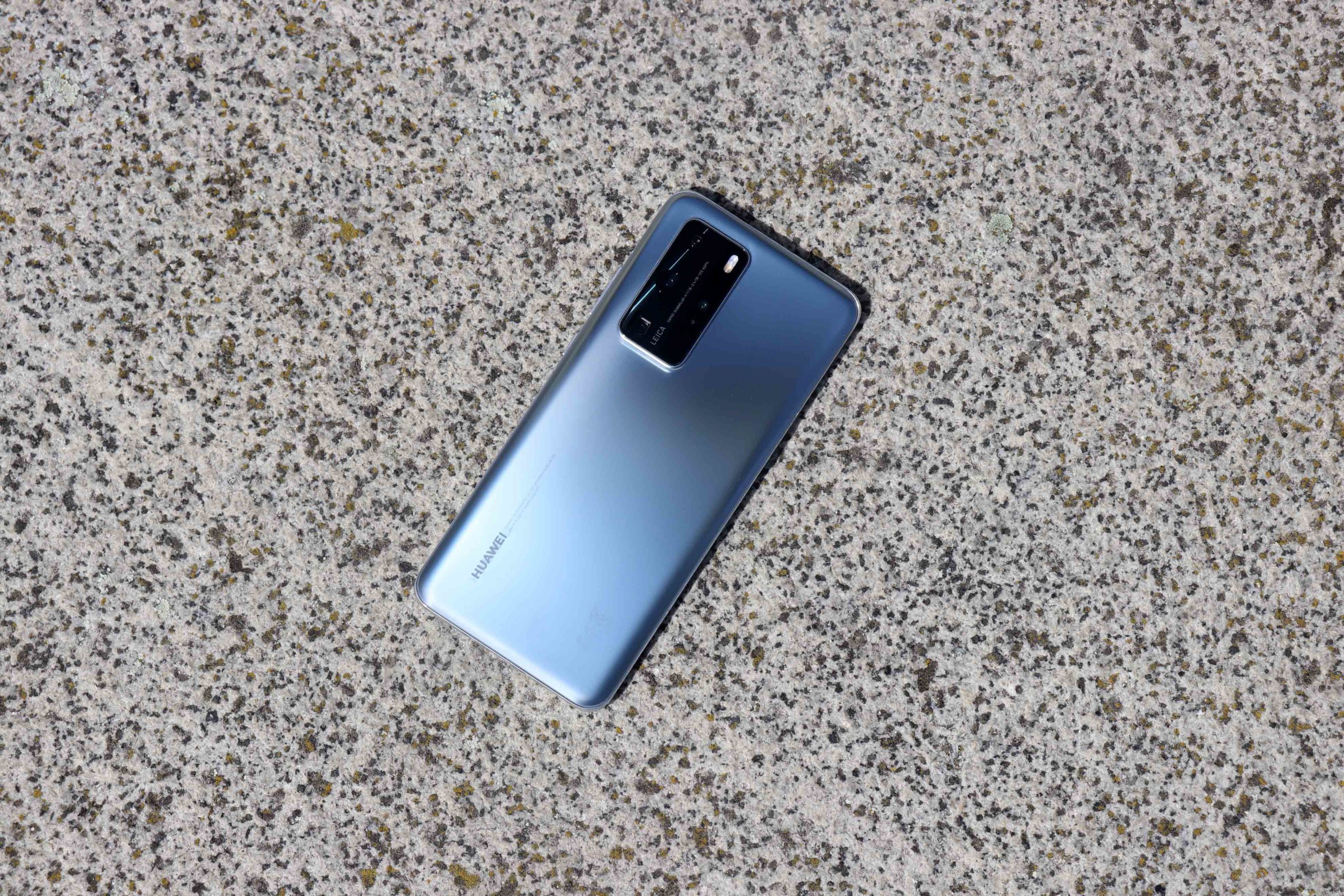 (Post picture: © 2020 © 2020 TechnikNews)
With the Huawei P40 Pro the Chinese released their first P-series smartphone without Google services. We find good hardware on the data sheet - does the concept work overall despite the missing Google services? We take a closer look at this in this test.

We already have the matter of the Huawei ban in the USA in detail here on TechnikNews reported. Huawei hasn't been allowed to use Google services for almost a year now. Although there is still Android with EMUI as the operating system, since Android is open source, there are no apps and services from Google. This may be an advantage for some without having to use Google, but for others? Does it work? We're done with thatprobeers.
Unboxing
The packaging has changed to its predecessor with the Huawei P30 Pro not really changed. Only the note "Explore it on AppGallery" is now printed. I'll go into exactly what that means later. Otherwise, after lifting the lid, the smartphone comes straight towards you, and the package also contains a SIM needle, USB-C headphones, a 40-watt "Huawei SuperCharge" power supply unit and a USB-C cable. You will also find a soft plastic case included, which doesn't look very classy, ​​but is suitable for the purpose of protecting the smartphone from scratches and dents.
Design & processing
After the pretty colorful and handsome colors of the P30 Pro I was now at the P40 due to the simple colors Pro actually disappointed. The shimmering color had a unique selling point, which has now disappeared. My test device in silver looks good, but is nothing special when you have seen the colors of the predecessor. You could have dared more with the colors.
The weight of the Huawei P40 was also striking Pro: With a weight of 209 grams, it is relatively heavy compared to the current flagships. Although there is no difference of more than 20 grams here, it is still clearly noticeable. It could be a little easier here. Last year I complained that the Huawei P30 Pro was quite slippery, this is no longer the case given the high weight.
Otherwise there is nothing to complain about with the processing - only the "hole punch" on the top left of the display could have been smaller for me personally. Currently, a lot of display space is lost due to the two cameras on the front.
Display
The OLED display of the Huawei P40 Pro measures 6,58 inches diagonally and has a resolution of 2.640 x 1.200 pixels. Like some other flagships this year, Huawei also uses a 90 Hz panel for smoother display. As in the previous year, calls are made via the loudspeaker integrated in the display. This has now become noticeably louder and represents a significant improvement compared to the previous year. Otherwise, the P40 offers Pro a good color representation and good contrasts - albeit with very little brightness. The display is actually no longer legible in direct sunlight, which seemed brighter to me on the predecessor.
Software - without Google: the difficulties
Push notifications sometimes do not work
Due to the Huawei ban from the USA, the company is no longer allowed to use Google services. Anyone who thinks it isn't Proproblem, he's completely wrong: even if you're not dependent on Google services, you are definitely dependent on the apps. Some apps use the Google interface for push notifications. So that means that at around 90 Procent of my installed apps no push notifications arrived. Be it now in Instagram, Twitter, Slack, Discord or Outlook. Until the developers don't use any interfaces independent of Google, one will use this Prohave to keep fighting. And without notifications, you still miss some important things. In a year, however, it could look very different if the developers Proproblem hopefully solved together with Huawei.
How to install apps
How about installing apps? These are installed via the Huawei AppGallery or as APK from other stores such as APKPure. If you do not know where which app is available, there is also the Huawei "AppSearch", which has the respective download link to the app directly integrated. If there is only a web version available for an app (e.g. YouTube), there is a corresponding reference to it. However, the app search does not find all apps that are very much available in APKPure - that's why I always got the apps directly from the external store.
But this also has its disadvantages: almost no banking app works, as they do not allow sources outside of the Google Play Store to be obtained. Some banks are already making their apps available in the Huawei AppGallery, where they can also be found prowork perfectly, but still very few.
Which apps work and how?
Let's make a little table to show what it looks like with the most popular apps.
| | | | |
| --- | --- | --- | --- |
| App name | Download source | Alternatives | limitations |
| Google Maps | External (as APK) | - | Works for navigation, login in Google account does not work |
| Google notes | No | In the browser (keep.google.com), Huawei Notes, Evernote | Downloading as APK does not work because the login with Google account does not work |
| Instagram | External (as APK) | - | Push notifications sometimes do not work |
| Microsoft Teams | External (as APK) | - | Push notifications don't work |
| Outlook | External (as APK) | Huawei Mail | Push notifications don't work |
| Philips Hue | No | Hue essentials | If you download the app as an APK, it won't start |
| Slack | External (as APK) | - | Push notifications don't work |
| Spark | External (as APK) | Huawei Mail | Push notifications don't work |
| SwiftKey (Google Login) | Huawei AppGallery | HUAWEI Keyboard | Google login to sync the saved words does not work |
| WhatsApp | External (as APK) | - | Push notifications sometimes don't work; Chat backups cannot be imported (not via Google Drive and also not by copying the database files) |
| YouTube | No | In the browser (youtube.com) use NewPipe | If you download the app as an APK, it won't start |
No google pay
A big disadvantage for many could also be the lack of Google Pay, which of course doesn't work without Google. Huawei Pay may start in a while, which could replace this. But there is still no information about a start and when it should take place - and whether this will also be in Germany and Austria in the foreseeable future.
Huawei AppGallery General
In general, the Huawei AppGallery works well and does a few things better than Google's Play Store. For example, several apps are installed and downloaded in parallel, making the download much faster than in the Play Store. However, you can often find apps such as "Health Mate" from Withings, which do not come directly from the manufacturer, but from another developer and have been specially adapted to the device without Google services. How much you trust such apps, you have to know yourself, as well as whether you dare to manually install the Google Play Store (there are some instructions on this on the Internet).
Camera
In terms of camera, Huawei has the P40 Pro three of these installed. There is a 50 megapixel main sensor (f/1.9), a 40 megapixel ultra wide-angle lens (f/1.8), a 12 megapixel telephoto lens (f/3.4) and a time of flight sensor, which is responsible for the depth of field, among other things. With this camera combination, you can achieve a total of 50x zoom, which was pretty exciting to show off in practice, but the benefit has remained a bit out of the question.
Test photos
Let's take a look at a few test photos. As usual, a bit compressed to save storage space and increase loading time, but definitely lossless and unprocessed.
With the camera of the Huawei P40 Pro you get a hit again. Even if the desired focus cannot be achieved at all, especially with close-ups, the camera scores particularly well in daylight and at night. Before the first camera update, however, there was far too much color, which was corrected relatively quickly.
Comparison with Samsung Galaxy S20+ and OnePlus 8 Pro
Let's briefly compare the zoom with the other two flagships:
Surprisingly, the Huawei P40 delivers here Pro the most unnatural and colorless image. But it scores with the zoom, even at the maximum 50x level.
Performance, 5G & battery
Inside the Huawei P40 Pro is a Kirin 990 with 5G module. This is supported by 8 GB of RAM and 256 GB of storage – the latter can be expanded using a nano memory card. In my everyday test, all apps always started smoothly and many apps were still in the working memory even in the evening, which means they opened right where I left off.
Also in my 5G tests in Linz with the collaboration of Three has the Processor always performs well. In terms of the speeds achieved, however, it is on the same wavelength as the current chips from Qualcomm and the Exynos from Samsung. Compared to the other two chips, however, the Kirin neither got warm during speed tests and downloads, nor did the battery drain drastically quickly - this is completely different with Qualcomm's Snapdragon and Samsung's Exynos. A test of the 5G network from Drei in Linz, Austria will follow in the coming weeks TechnikNews, where I will go into more detail on the technical data of it.
So that you can have fun with the P40 for as long as possible Pro has, you will find a 4200 mAh battery under the hood, which can be charged to almost 100 within an hour using Huawei SuperCharge Procent is charged. Compared to its predecessor, the P30 Pro, but the size of the battery has not changed. The reverse charge (i.e. the wireless charging of others) also continues to work – albeit still quite slowly and with a lot of power loss. In my test I got through almost two days - probably also because of the missing Google services. I've never had such a great battery life.
Prices and availability
At the market launch one has for the Huawei P40 Pro proud 999 euros (RRP), the smartphone is currently available for just under 800 euros. The colors black, silver frost, blush gold and ice white are available - all models are equipped with a dual SIM function.
Summary
I have never before seen a conclusion about a smartphone that is actually as great as the Huawei P40 Pro so difficult. Starting with the workmanship, through the display to the camera, battery and performance: here you get absolute top class at this price. If it weren't for the software or the lack of Google services, where Huawei simply can't offer a good alternative yet, numerous apps don't work yet and it Proproblems with the push notifications. Huawei can't do anything directly for that, but the developers, but still a point that has to be noted.
If you only value the camera, otherwise use all apps from the AppGallery (there are none Probleme with notifications) and gets along completely without Google services, which is served very well here. For all other users, I simply cannot make a clear purchase recommendation here, the points mentioned above simply speak against it. Around 90 Proten of my apps simply use the Google interfaces and therefore do not provide any notifications. Then I don't need a smartphone if I have to check all apps manually. The point that no banking apps work and therefore no contactless payment is depressing.
Even if I simply can't make a recommendation this year at the price of 800 euros, it doesn't have to stay that way: If the developers redesign their apps independently of Google and the AppGallery is also significantly expanded, my opinion on this can change quickly. If you sleep through this, however, then you become real at these prices Prohave trouble keeping up with the competition. This year, however, it remains the same and at this steep price there is simply no recommendation from me - even if it hurts me a lot.
A better alternative is the Huawei P30 Pro
I only recently had that again Huawei P30 Pro in hand - which I can still recommend in 2020 (if you don't absolutely need 5G). This is currently available from some retailers for around 550 euros, which is a great price. The camera of the P30 Pro is at the same height, where all Google services are still available without restrictions. The battery, the performance and the display are also on the same level - so not really a big difference to the P40 Pro.
Huawei P40 Pro buy
Recommendations for you