Huawei Watch GT 3 Pro review: classy and smart?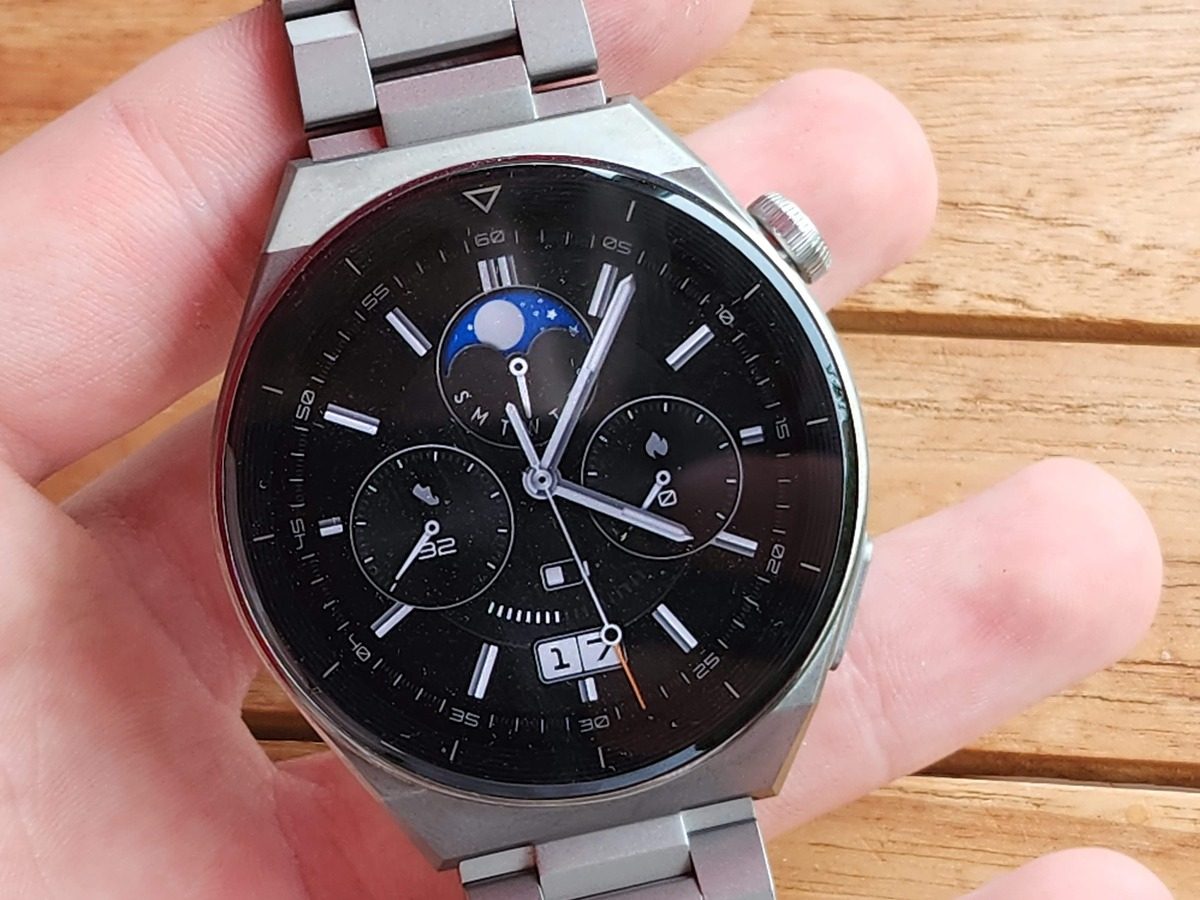 (Post picture: © 2022 TechnikNews)
With the Huawei Watch GT 3 Pro the tech giant would like to launch a classy watch with smart features. Will that work? We tested the clock.  
What's in the box
The watch comes with a cable for wireless charging and a wristband for the watch. What was noticed negatively during setup: A major update is sent and installed via Bluetooth, which easily took 40 minutes. So you have to bring a little time for the setup.
Design and workmanship
The Huawei Watch GT 3 Pro is a very noble piece of technology. A 1,43-inch AMOLED panel with a razor-sharp resolution of 466 × 466 pixels sits in the titanium housing. The display is protected with sapphire glass and feels very high quality. The watch is available with different straps, our model came on a titanium strap. This can be adjusted without tools and fits well. On the right side of the watch is an easily accessible button and a rotating crown. A large speaker sits under the frame.
The design is a mix of classic watch and Apple Watch, which I personally like very much. The workmanship is very high quality, as can be expected for the price.
Hardware and software of the Huawei Watch GT 3 Pro
Huawei does not reveal which one Proprocessor sits in the watch, but speaks of a total of 32 gigabytes of mass storage. Harmony OS 2 was used as the software, which was clear in everyday use. There is no app store and no mobile payment, otherwise all important functions are included. Stopwatch, alarm clock, sleep tracking, calendar, Sp02 measurement, etc. Anyone looking for a music streaming service like Spotify will also be disappointed, after all, music stored offline can be sent to the watch via Bluetooth.
The software runs very smoothly, messages from WhatsApp or Telegram can be answered with a quick reply. As many features as a WearOS watch (like the Galaxy watch5) does not have Harmony OS.
In addition to
The Watch GT 3 Pro offers many sensors and software functions for fitness training. The watch has built-in GPS, which worked very quickly (about 10 seconds) and reliably review. A lot of information and statistics are displayed during a workout, and a friendly voice announces successes. But only in English. A "track back" function makes it very easy to return to the starting point, all workouts are stored in the Huawei Health app.
Huawei Watch GT 3 battery Pro
In the Watch GT 3 Pro sits a battery with a size of 530 mAh, which lasted on average for a week of use. It is charged using a wireless charger, but with one propriate standard. Unfortunately, no loading mat can be used.
Huawei Watch GT 3 Pro Summary
The Huawei Watch GT 3 Pro is a very nice smartwatch, especially for customers who want to have a real "watch" on their arm. With many fitness functions and easy operation, this could be interesting for many Huawei users, but the software is partly behind the competition. But for those who place a strong priority on battery life, the Huawei Watch GT 3 is for them Pro an expensive but an option.
Huawei Watch GT 3 Pro buy
Recommendations for you