IDProtection by F-Secure review: Never be hacked again? [+Competition]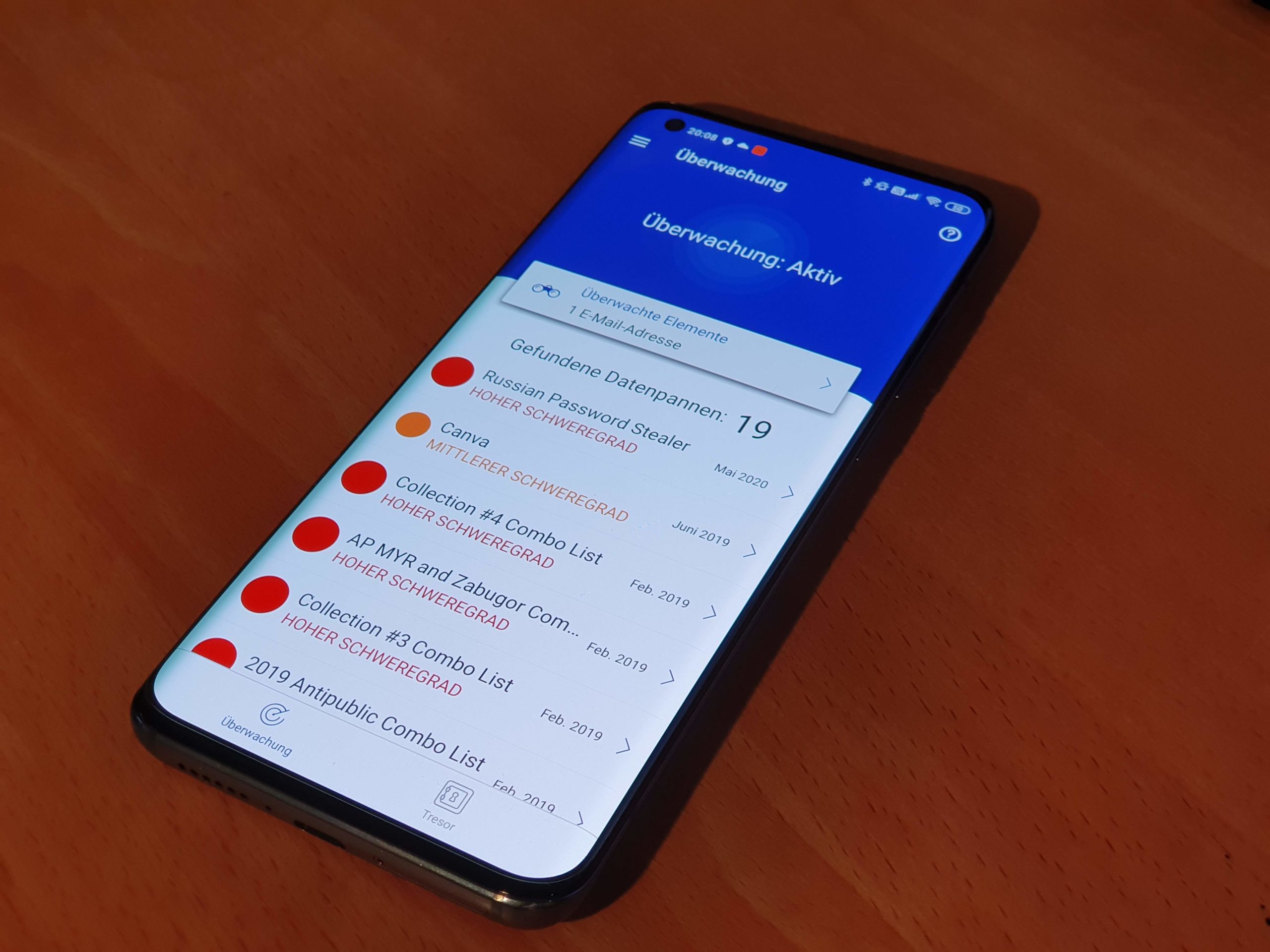 (Post picture: © 2020 TechnikNews)
I didn't always want to hear it either: using the same password over and over again is dangerous. But why would anyone want to steal my data? Until 2018 my YouTube account was hacked. Since then I've been looking for a password manager. One of them is IDProtection from F-Secure – my test.

When I hacked two years ago, I was powerless and didn't know what to do. Fortunately, I got my account back. But I didn't know where the attacker got my password from. Until I hit the website "haveibeenpwned"Came across. This website is regularly fed with new password lists from hacks - there you can check whether your own data is in hacks. My data was on a list with millions of others because a database was hacked from a website I was signed in to.
These aren't just rogue sites: Adobe, Facebook, Yahoo have all been there. Coincidentally, F-Secure's PR agency approached me and asked if I could use their latest security tool "ID-Protection" wants to test.
What does IDProprotection from F-Secure?
The app aims to prevent stolen passwords from endangering identity on the Internet. The app continuously monitors whether personal information has been published. Up to five email addresses can be monitored on five devices.
A password/credit card manager is also integrated. IDProtection only takes on these tasks, so it is not an antivirus or a VPN. The app also sends notifications when a new data breach has been spotted online.
field test
After the download, I had to create an "F-Secure" account and confirm it with my email address. Then I should create a "master password". This protects the app and thus all of my other passwords. This should be very secure and only used for the app. I can now enter my email address that is to be monitored in the app. After confirming this, all previous "leaks" were displayed to me. I had 19 of them - but I always used the same passwords for all affected hacks. Luckily I changed this everywhere after my Google account was hacked.
How it is, by the way, when one's own Snapchat account is hacked, David has in his column written down here.
In addition to the two big features, you can also manage your subscription or synchronize the devices in the app (picture: TechnikNews)
But it's nice to see where exactly the password was stolen. There are also tips on what to do in a case. Simple tips such as changing your password or activating 2FA (2-factor authentication) or tips such as "Do not give your address unless it is legally mandatory".
David from TechnikNews explained in his guide.
The question now remains, how exactly does F-Secure get hold of the stolen data or learn about hacks. According to their own statements, this happens as follows: "Thanks to a combination of human intelligence and dark web monitoring, we will be the first to know whether your personal data has been published on the Internet. "
The password manager is clear and lets you create secure passwords. It also checks whether your passwords are secure enough and notifies you of passwords that have been used twice. "Monitoring" the email really makes sense. The password manager is also a good feature.
Price
IDProtection by F-Secure is available for all platforms: Android, iOS, macOS and Windows. It costs EUR 4,99 per month or EUR 29,90 per year, effectively EUR 2,49 pro month in the annual subscription. Here you go Product website.
Thank you for providing a test license.
Competition
Good news for those looking for a password manager: In cooperation with F-Secure, we can give you two annual licenses worth almost 30 euros. Just retweet our post on Twitter and you're in the lottery pot. Click here for the tweet.
At this point we refer to ours Terms and Conditions and our Privacy Policy. Participation in this competition is possible from August 12.08.2020, 15, 00 p.m. to August 31.08.2020, 23, 59:XNUMX p.m. The two winners will be drawn on the following day and notified of the prize via DM on Twitter. We wish good luck!
Recommendations for you