iOS 16 public beta is available now: our first impression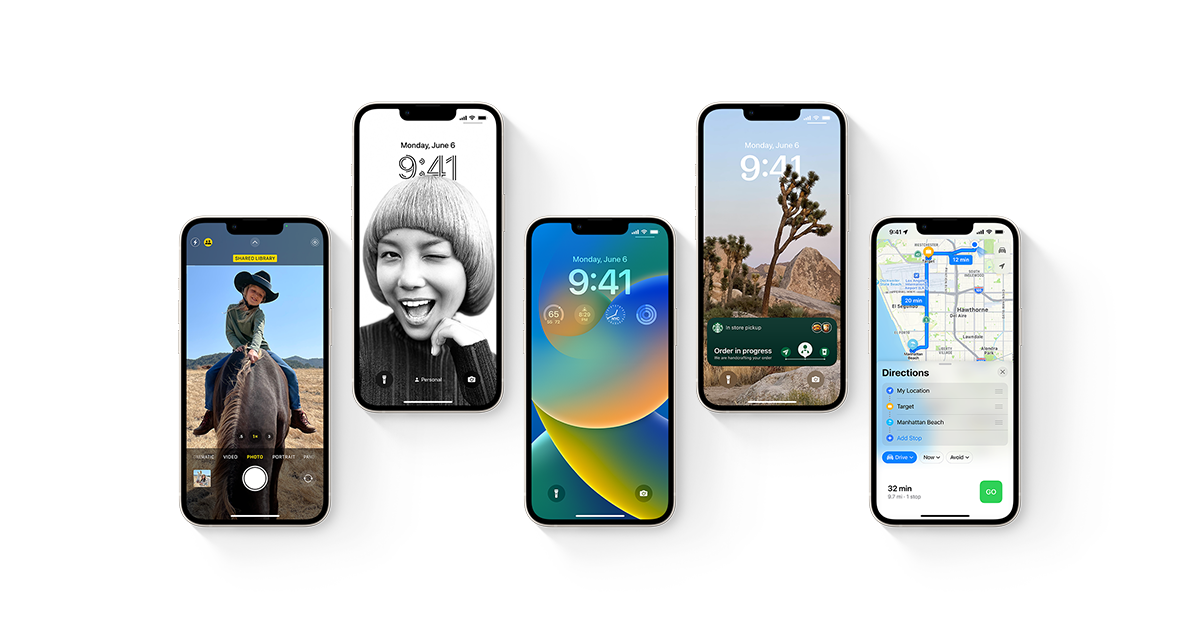 (Post image: © 2022 Apple)
Among other things, Apple presented its new iPhone operating system at WWDC 2022 iOS 16 which brings some innovations with it.
The iOS 16 public beta was only recently released, which we have now taken a closer look at in a first impression.
The biggest innovation: the lock screen
The lock screen of the iPhone got a completely new design with iOS 16 and can now be personalized according to the user's wishes. Users can now create and save multiple personalized backgrounds. You can also choose which style and color the display clock should have. She can now also hide behind objects or people in the background image so that they are in the foreground. The new lock screen now also has widgets that you can select yourself, but then the function that the clock disappears behind objects or people is no longer available.
Also new are the many background images that are available to choose from. In addition to weather and astronomy background images, there are also emoji and color backgrounds. There are also collection backgrounds, such as the Unity or clown fish backgrounds.
Another innovation is that the notifications are no longer in the middle of the lock screen, as they were in iOS 15, but at the bottom. You can also view live activity on the lock screen. Another innovation concerns the music: If you play music via Apple Music, the music player is now in full screen.
Shared iCloud Photo Library
With the new iCloud shared photo library, you can share photos with up to five people, which can be added manually. Otherwise, you can also choose to add all photos with a certain date or certain people.
News
With iOS 16 there are innovations in the Messages app. You can now edit messages that have already been sent or delete them altogether. In addition, users can now mark messages as unread.
Mail
Something has also happened in the Mail app. Mails can now be recalled before they are delivered to the recipient. In addition, you can now have emails sent at a selected time. In addition, users are now also reminded to reply to an email they had already opened.
Live text to video
Last year Apple introduced the "Live Text" feature with iOS 15, which allows you to copy text from photos. This year, this feature has been extended to videos, so you can now copy text from paused videos.
Family sharing
Setting up child accounts has been simplified with iOS 16. Parents can see when their child wants more screen time in the Messages app, which the parent can choose to decline or accept. Also new is the family checklist, which should help you to make the right settings for your child.
pass keys
With Passkeys, Apple has introduced a simple and secure login method that allows you to log into websites with Touch ID or Face ID. Passkeys are end-to-end encrypted and synced across all Apple devices via iCloud Keychain. They are never on a web server as they are stored locally on the device.
dictation function
Apple has added a new dictation feature to iOS 16, which allows you to type and dictate at the same time. The new dictation function sets punctuation marks automatically and can also use emojis.
Cards
The maps app only gets a small update this year. You can now plan several stopovers in the route and the travel costs are displayed directly when planning the route.
Home
The Home app has been visually revised with iOS 16 and programmed. It has become faster, more beautiful and tidier. The new Home app should be compatible with Matter, the new major smart home standard, later this year.
Next generation Apple CarPlay
At WWDC, Apple also announced the biggest CarPlay update ever. CarPlay should now be able to communicate with the cars, which allows CarPlay to control the entire vehicle. Data such as the fuel level or driving speed should be forwarded to CarPlay. The climate control, as well as the control of the seat heating and the seat position should also be possible via CarPlay. In addition, it should be able to access all displays installed in the car and should offer a customizable interface, which allows the user to decide for himself which information is shown on which display. The first vehicles that will support the new CarPlay are to be presented at the end of 2023.
Conclusion on the iOS 16 public beta
The iOS 16 beta offers many new features and changes. It runs very smoothly and has only a few bugs. Nevertheless, you should be aware of the risks of a beta before installing it.
Recommendations for you