iPhone 13 Pro Max first impression: An iPhone 12s and a little bit more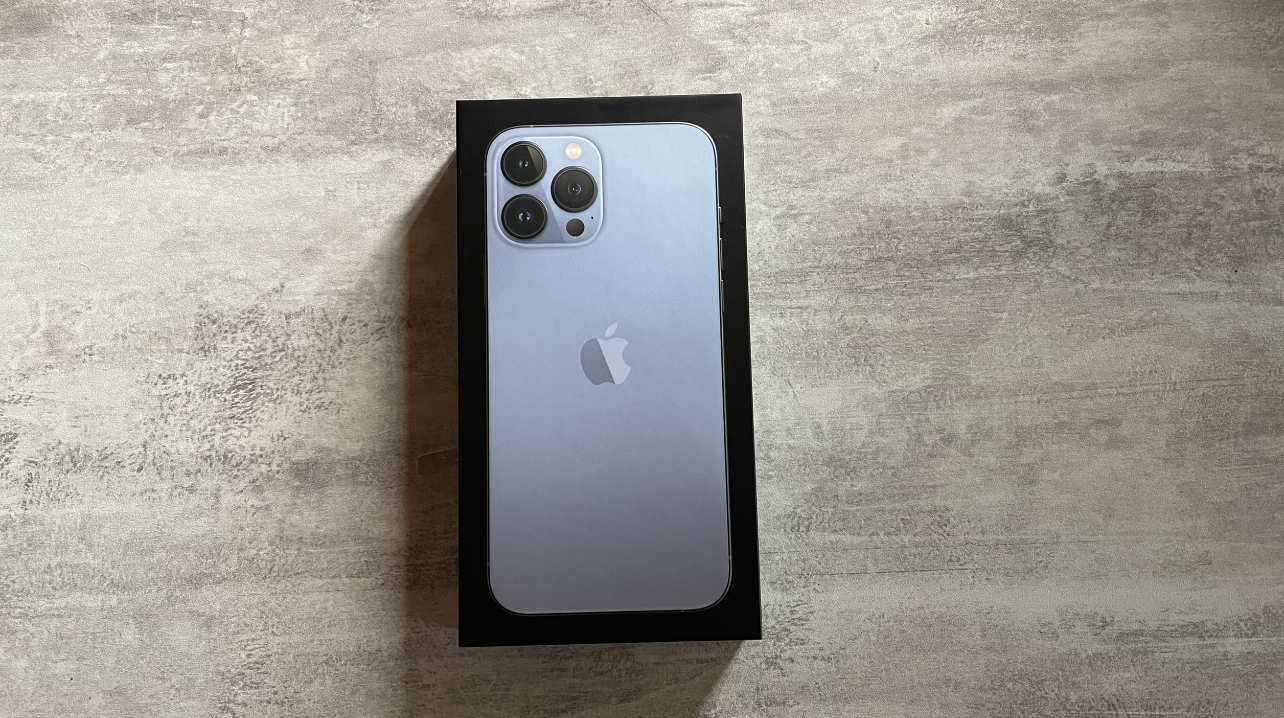 (Post picture: © 2021 Kevin Özgün /TechnikNews)
With the iPhone 13, Apple is disinheriting the iPhone 12. A lot of speculation went around the world before the release. Now the iPhone 13 Pro However, Max arrived on the market and in my hands and we tested it.
The speculations about the design and the innovations of the iPhones are boiled with hot water every year, but most of the time it turns out that the water is lukewarm. My experiences since the release of the iPhone 13 Pro I share Max with you in this post.
Between speculation and reality
Anyone who has followed social media such as Twitter or YouTube kept pulling their toenails out of excitement because they kept hearing news that were too good to be true - no notch, all iPhone 13s with 120 Hertz and much more. In truth, Apple changed the appearance of the devices only marginally. Something here that changes the camera module, as the arrangement of the camera lenses is installed offset and ultimately reduces the notch. Still, the iPhone 13 remained an iPhone as we know it.
The changes that differ only slightly from the predecessor
Anyone who knows Apple knows that the Californians only improve or change their design every few years. So it happened this year too, and here and there we tweaked the optics and updated the hardware.
Last year, Apple made the difference to all 4 models so small that many were very reluctant to make the switch. That has changed for the better this year. Because the iPhone 13 Pro Max differs not only in size from its sibling models, but also under the hood. For the first time there is exclusively more computing power, a 120 Hertz display, a larger camera and a significantly more powerful battery, as well as the rearrangement of the earpiece without Apple raising the price.
Active use in everyday life
Anyone who already has an iPhone 12 Pro Max is used to, he will not feel any changes in everyday life. Either you charge the device with an old power supply or you use a MagSafe Charger. You can already clearly see that the notch has become smaller, but you also get used to it quickly, so that there are no noticeable innovations.
The iPhone 13 is coming for the first time Pro Max with an adaptive 120 Hertz display. And the experience, as many Android users have known for years, is a rocket. The repetition rate is adaptively adjusted in the interval between 10 Hertz and 120 Hertz, which can be very useful. 120 hertz can be displayed for mobile gaming and just 10 hertz is enough for a leisurely evening reading in the e-book. This is noticeable in the usage behavior, as you consume significantly less battery compared to use with continuous 60 Hertz. However, not every user recognizes the difference between 60 and 120 Hertz. As a tech nerd and blogger, I was naturally hot for my iPhone 13 Pro Max.
Anyone hoping to get their iPhone 13 Pro Being able to charge Max at Oppo speed sadly disappoints me as it still charges like its predecessor. And that can take time - so it's better to plug it in in the evening and use it again the next morning. If you have a relatively short time on your iPhone 13 Pro Max spends a good two days on the battery. As a heavy user, I brought the iPhone to the end of my strength by reading books, YouTube and surfing the web at around 10 hours and charged my iPhone at around 30 Procent on my MagSafe Charger.
iPhone 13 Pro Max: Photos à la Influencer
Apple has pimped the cameras and installed a significantly larger image sensor that can capture significantly more light on all three lenses. Thanks to the new A15 Bionic Proprocessor used in iPhone 13 Pro Max does his job, the images are calculated in real time when the shutter is released and give a great end result without having to do any post-processing. Yes, it is much more fun to take pictures of an environment or an object in the dark.
Many of you know proprofessional films or videos, the blurred background when objects are brought into focus. Apple is now making this feature possible for the first time as a so-called "cinema mode". In my eyes, this still feels like a beta, since the software still has many unsightly bugs. Many objects are currently not reliably recognized, so that, for example, an ear is blurred, which should actually look clear.
The macro mode
One feature that Apple has implemented in the camera is macro mode. You can focus almost 2 centimeters on an object such as a flower and capture truly breathtaking images. The pictures are really high quality and detailed. It's really great fun for hobby clippers!
The macro mode of the iPhone 13 Pro Max gives a lot that photographers want in their pocket. (Image: Kevin Özgün/TechnikNews)
From a short distance, images can be created that are only known from high-priced cameras. (Image: Kevin Özgün /TechnikNews)
Currently, all you have to do is bring the camera close enough to an object for the iPhone 13 Pro Max can also fix this exactly. Profeel free to try it yourself!
Has the iPhone 13 Pro Max earned his name?
a 20 Procent small notch, a larger camera, a larger battery and 120 Hertz. Apple is building these "achievements" into its latest flagship, the iPhone 13 Pro Max. Apple has dared to introduce a new generation of iPhones - but to be honest, for me it's more evolution than revolution. To be honest, Apple wouldn't have it as an iPhone 13 Pro Max, but to market an iPhone 12s.
Recommendations for you