My app of the week: Pocket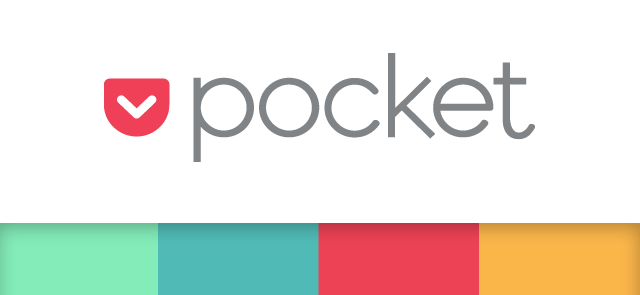 (Post picture: © 2017 Pocket)
At some point I followed so many tech blogs that I couldn't read all the new articles at once. A solution had to be found because I couldn't remember all of these pages in my head. The bookmark function in Chrome on the smartphone was also out of the question for me. That's how I came to Pocket.
Structure of the app
When you download it, you quickly notice that this app is very small. With my Android smartphone, Pocket was only about 13MB in size at the beginning. Accordingly, this app is not really complex. The developers have structured their tool in five simple tabs.
My list: the heart of the app
In My list all saved articles are displayed in order to read them when the time is right. Articles can be saved by locating the option to share a link in the smartphone browser and then selecting Pocket. Then the article is sent to the app. On PC and Mac there is the option to use browser extensions. If you have used one of these options, saved links will be displayed on the Pocket website or in the mobile app, as already mentioned. That was it already. The Pocket developers also included a few things to help you organize your listprogrammed. On the one hand, you can archive or delete things you have read. On the other hand, important things can be marked with a star. You can also add tags to articles. It is also useful that you can make saved articles available offline for on the go.
Reading an article
As soon as you have selected an article, it opens in a view that is pleasant to read. Options such as changing the font size are of course on board with such an app. There were also practical features like a dark modeprogrammed, as well as the possibility to use the volume control to scroll through an open article. However, that didn't work so well for me. In addition, the wrong article was often saved when I wanted a finished test report from a device in my list. Instead, the hands-on article on the device in question was always saved to me. This was the case, for example, with the test of the Huawei Matebook E by CURVED.
A practical feature, on the other hand, is that links in an article can be opened directly in the app without any detours. This can save quite a bit of time every now and then.
Discover
It is also practical that you can find, read and optionally save articles based on your own interests directly in the app. Unfortunately, only English articles are currently shown in this selection. A feature that I've also used in some situations.
Search
In this tab you can search for articles from your own list or the archive. So nothing really special. A useful addition would have been if one could search, read and save articles here directly from the web, in order to save time here as well.
Activity
This tab shows what friends are reading and recommending to others in Pocket. You have to follow them though. You can then open these articles there and save them in your own list for later reading. Out ofproI haven't been able to beer that yet because I don't know anyone in my area who uses Pocket.
Profile
Here you can see all the articles that you have marked as recommended so that your friends can see them. I couldn't do that either for the same reasons as beforeprobeer You can also make settings for your pocket account here and find friends to follow.
Summary
I think this app is awesome. On the one hand, with this app I have exactly the solution for my above-mentioned problem Proproblem found. On the other hand, this app is structured so simply that its use does not require any kind of familiarization period. So you can start right away. Nevertheless, an update should come with which articles can be searched directly from the web. Besides, that should ProThe problem that incorrect articles with a similar topic are saved must be rectified urgently.
Pocket can be found for free in the Google Play Store and in the Apple App Store. Browser extensions are available for Chrome, Safari and Firefox on PC and Mac.
Do you have any apps or games that everyone should know? Please be sure to let us know, then we can present it in a separate article! 
Download links
Recommendations for you