Nomad Leather Loop tested: The perfect pendant for the Apple AirTag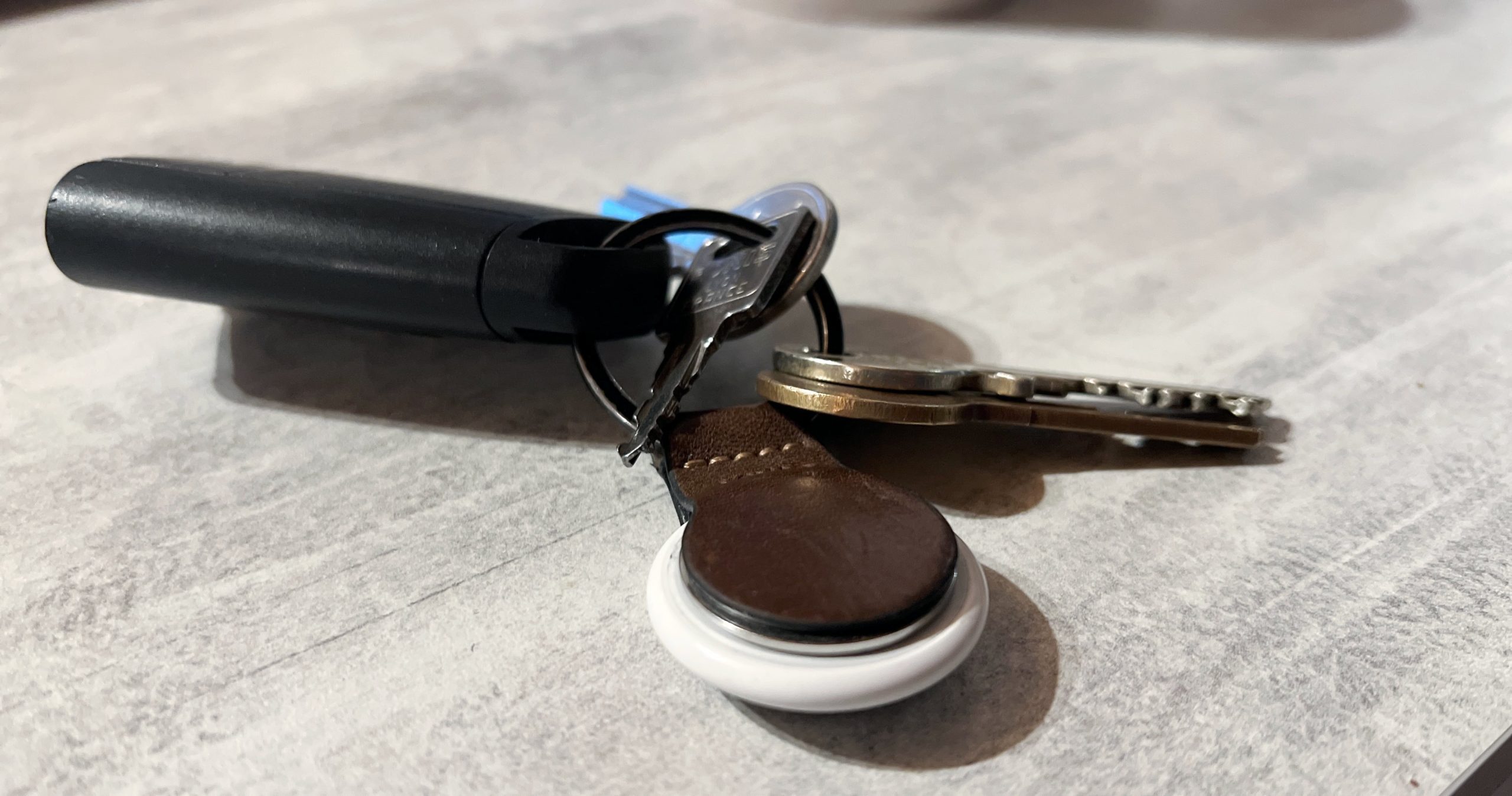 (Post picture: © 2022 Kevin Özgün /TechnikNews)
A few months ago, Apple launched AirTags, which should help iPhone owners to find lost items. Since Apple is known to be frugal when it comes to accessories, Nomad launched an AirTag keychain in fine tanned leather. We have the leather tag and an AirTag for you in everyday lifeprobeers.
Apple offers a rather clear and expensive range for its customers. Nomad, on the other hand, pays attention to both quality and a decent price.
Leather loop for the AirTag
Anyone who has purchased an AirTag may be missing the appropriate but necessary accessory to use the AirTag. Apple only offers the AirTag without a suitable tag. Nomad offers its buyers a leather loop with a key fob for the AirTag. It is made of high-quality, tanned leather and is easy to link to the AirTag.
There are two adhesive strips inside the bunch of keys that you have to stick to the AirTag. However, one should pay close attention to finding the correct and clean position on the AirTag. Otherwise it will be difficult to remove the adhesive from the AirTag.
Value and use in everyday life
The tanned leather is of really high quality for its 25 euro and the brown hue discolours just as you would expect real leather to. The leather loop has already received one or two scratches from one or the other key, but the AirTag and Nomad leather loop did not stand out negatively review. Everything looks as you would expect from real leather and moisture has not done anything negative to the leather - not even rain.
Conclusion: The inexpensive Nomad Leather Loop
Apple expects outrageously high list prices and not obviously better quality for its AirTag accessories – Nomad, on the other hand, offers really good quality and an attractive price for a solid 25 euros. If you use an AirTag in everyday life, I recommend this gadget in every respect.
Recommendations for you