Nomad leather sleeve for the MacBook review: Horween leather sleeve that can be seen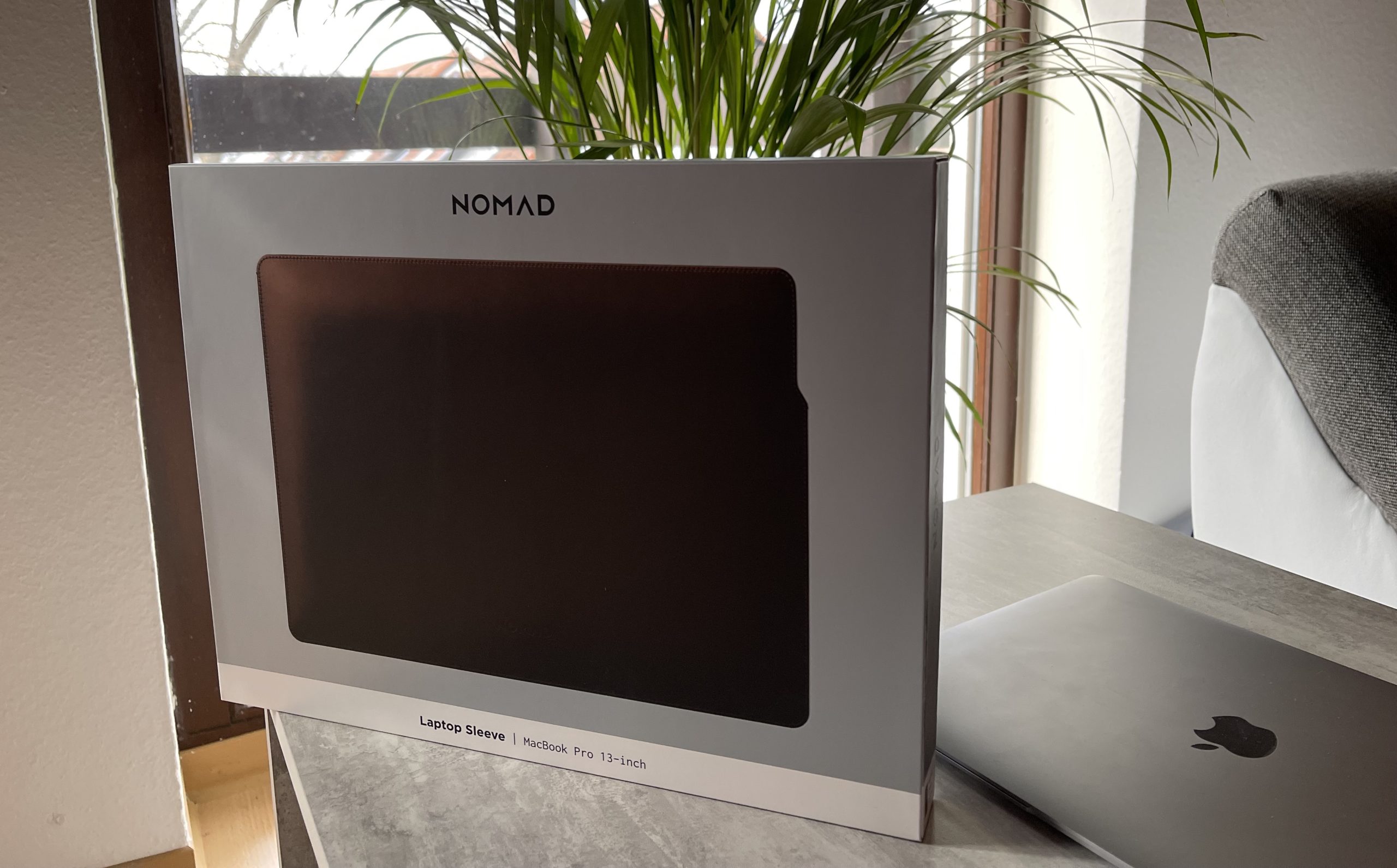 (Post picture: © 2021 TechnikNews/ Kevin Özgün)
Nomad is already known for its various cases for smart devices in high-quality Horween leather. No accessories for the MacBook should be missing. I took a closer look at the Nomad leather sleeve for you.
If you look around you will find a whole bunch of laptop sleeves on the market. These differ from the Nomad model in one point: the quality. Let's take a closer look at the accessory.
Scope of delivery with style
Most manufacturers only use normal packaging with little content for a sleeve. Nomad does not follow this trend and adds a leather cover to the leather sleeve to give the sleeve additional protection.
Useful protection for on the go
The robust EVA shell of the storage option, which is covered with leather, not only creates fall protection, but also a noble look that is impressive. So you get security and an elegant look in one package to give you a feeling of high quality.
You can stow it with your MacBook in a backpack without worrying about liquids or quirks. Through the magnetic opening with an optical notch, you can immediately see in which direction the MacBook should be placed in the sleeve.
Charging port accessible
After a long day at work, it can happen that you have to charge your MacBook. A big plus is that the sleeve has been designed in such a way that the charging port is freely accessible. All you have to do is turn your laptop 180 degrees and plug in the charging cable. Man prostill fit from the protection of the case.
If you pack the MacBook upside down, you can still charge it safely. (Image: Kevin Özgün /TechnikNews)
For MacBooks of all sizes
Nomad provides 13-inch and 16-inch MacBook owners with its leather case. Even if Nomad that Product only for the Pro-Laptops marketed by Apple can also include a 13-inch MacBook Air probe inserted without problems. Here you don't notice any disadvantages in terms of the form factor.
Nomad Leather Sleeve: Pricing and Availability
Anyone who is considering buying one of the sleeves for their MacBook after the above impressions will now be interested in the prices. Both sleeves are available in both black and brown. For the 13-inch version, Nomad charges around $ 200 and the 16-inch model costs just under $ 20 more.
Summary
Yes, my MacBook Air was expensive and quality protection is even more essential without Apple Care+. I could only positive experiences in the past few weeks with the Promake a product from Nomad, because it is really high-quality processed and also looks really modern and timeless. And it offers good protection from things that shouldn't come into contact with the MacBook. The price may hit the wallet, but in the end the case is still cheaper than insurance from Apple.
Recommendations for you