OnePlus Nord 2 vs. PacMan Edition in comparison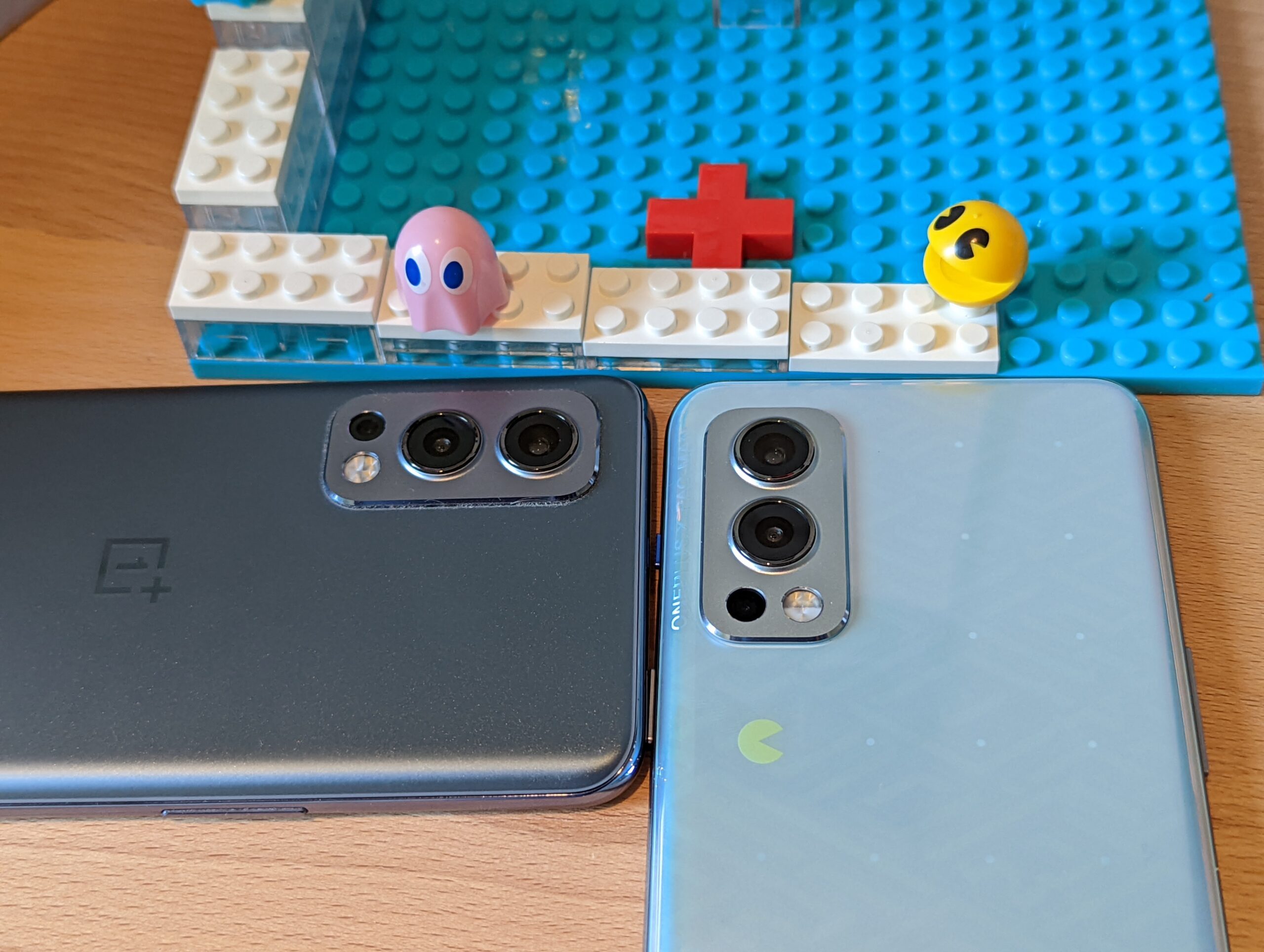 (Post picture: © 2021 TechnikNews)
With the OnePlus Nord 2 PacMan Edition, OnePlus has added another special edition to its line-up. We compared the device with the normal Nord 2. 
Delivery:
The scope of delivery of the OnePlus Nord 2 PacMan Edition is much "higher quality" than the normal Nord 2 version. The device, a high-quality case as well as a fast charging power supply and a USB-C to USB-C cable can be found in the PacMan style. OnePlus stickers and a "phone holder" made of terminal blocks are also included. The normal Nord 2 only comes with a USB-A to USB-C power supply and a not-so-high-quality case. The scope of delivery is also not quite as extravagant.
Design and processing:
In terms of hardware, the Nord 2 and the Pac-Man Edition are identical, but not in terms of design. The PacMan Edition feels a little higher quality due to the revised backside, next to the cameras "OnePlus x PacMan" is engraved. The alert slider has been adapted in "PacMan Blue" and the back is divided into two layers. The lower layer glows in the dark and shows a PacMan labyrinth, the upper layer, a OnePlus logo and PacMan characters.
OnePlus Nord 2 PacMan Edition software:
The software has also been revised. The app icons have been adapted to the 80s retro style with an icon pack, the accent color has been set to "PacMan blue". New animations have also been added, so PacMan follows a ghost while unlocking the fingerprint sensor. Some functions are only activated after Challanges have been completed, so there are some new dynamic backgrounds that show a journey by PacMan. The typical OnePlus widget is pre-installed in the typical PacMan yellow.
Of course, a PacMan game should not be missing, OnePlus relies on PacMan 256 in cooperation with Bandei Namco. The game is included in the Google Play Store for free and also has in-app purchases. There is also a Pac-Man camera filter and sticker for the gallery app.
Recommendations for you