OPPO Enco Air review: Can headphones convince for 79 euros?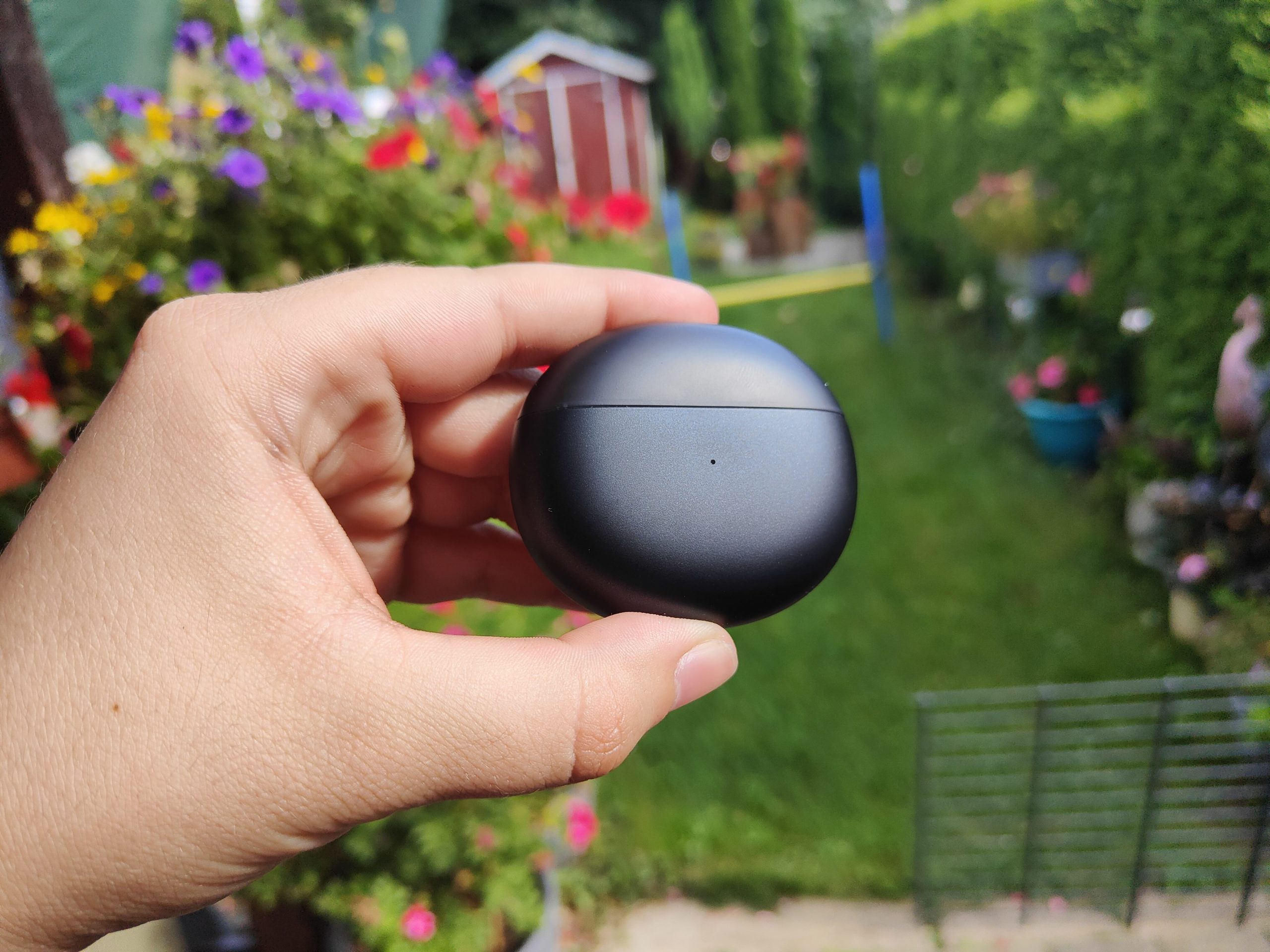 (Post picture: © 2021 TechnikNews))
I was able to put the OPPO Enco Air to a test for you. What exactly the mid-range Enco headphones from OPPO's 2021 line-up can do and whether I liked them, I'll tell you here. 
The OPPO Enco Air come in either black or white, the scope of delivery also includes the usual instructions and safety information. A USB Type-C charging cable is of course also included for charging. That would have been the scope of delivery. Since there are no silicone tips on the earphones, there are no different sizes to choose from. Thanks to the lack of silicone attachments, the design is somewhat similar to the well-known AirPods. But thanks to the special case, the Enco Air still stand out from these and other in-ear headphones.
The design of the case should be the specialty here. The lid is transparent. And you can easily see the earphones in their respective magnetic holders in the frosted glass effect. There is an OPPO logo on the back of the case, where the hinge for the lid sits. On the bottom then the USB Type-C charging port.
Technical data
Bluetooth 5.2 with a range of 10 m
12 mm dynamic drivers
4h music playback time at 50% volume (with a single charge)
24h battery life with case
Charging time earphones 1,5 hours / earphones + charging case also 1,5 hours
IPX 4 dust and water resistant
40 grams total weight
Fast charge: charge for 10 minutes for 8 hours of music enjoyment
Semi-in-ear design
Quick Pair (on OPPO smartphones with ColorOS11 or higher)
Conclusion after 2 weeks of use
Let's come to my conclusion: the Enco Air sound very good. The highs are not too high, the lows are understandably not as deep as you know from in-ear headphones that come with silicone attachments. But of course everyone has to decide for themselves what they prefer. I prefer in-ears with a silicone attachment. These give me an even better hold in my ears.
Still, I never had the feeling that the Enco Air would fall out while I was using it. After an hour or two it was a bit painful to wear them, but this is probably due to the fact that I am only used to in-ear headphones with silicone. The functions that are possible with the Enco Air are manageable. You can only adjust things like which gestures execute which function - otherwise not much more is possible here.
Unfortunately, the Enco Air does not have a wearer identification. And something like that for a price of 79 euros (RRP) is quite steep. After all, they have binaural Bluetooth transmission. You can proWear only one earphone without any problems, the other can then safely stay in the case. The connection always worked without it Probleme, she was very stable. Nevertheless, I would pay 19 euros more here and go to the OPPO Enco Free2 grasp. I will go into more detail in an upcoming review of the Enco Free2.
For those who don't like silicone in in-ears, the Enco Air are perfect. With the built-in Dolby Atmos support on various OPPO smartphones, you can also adjust the sound a little.
Buy OPPO Enco Air
Recommendations for you