Oppo find x2 Pro review: Fast, faster, Oppo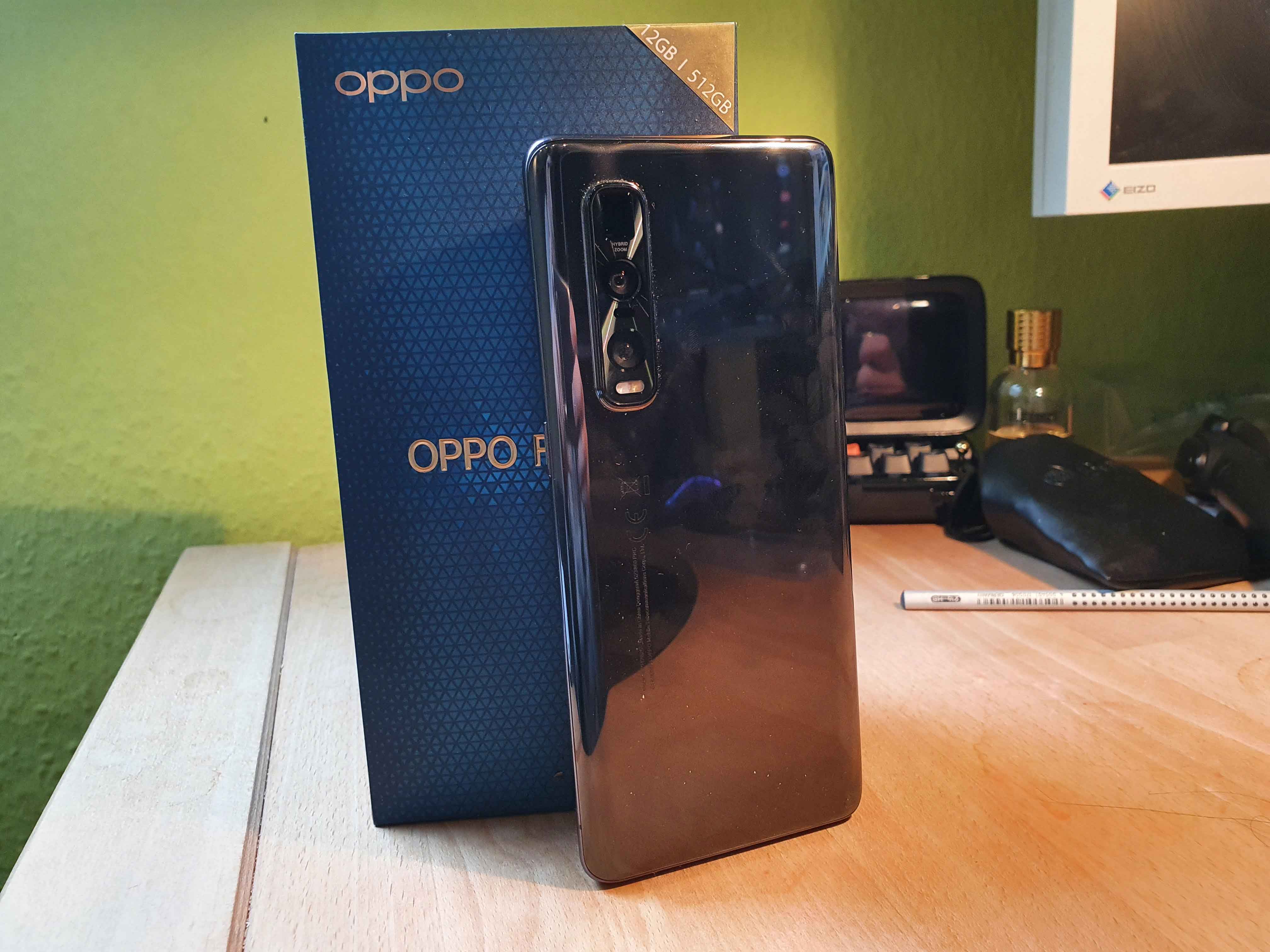 (Post picture: © 2020 TechnikNews)
With the Oppo Find X2 Pro the Chinese smartphone manufacturer Oppo would like to officially launch its first smartphone on the German market in May. This is located directly in the high-end market, so it is already an announcement to the competition from Samsung or Apple. In this test report you can find out what the smartphone can do and whether it can keep up with the other high-end devices.
The scope of delivery of the smartphone includes the smartphone, the 65W fast charger, a TPU case, USB-C headphones and the USB-C cable. So let's continue right away:
Design and workmanship
I think the design is very chic. A small punch hole was used here as a "front camera solution". My personal opinion is that it doesn't interfere with everyday life. This solution made it possible for Oppo to install a good (32 MP) front camera.
The display is slightly rounded (about as strong as the Galaxy S10), but that did not lead to any incorrect entries. The camera design is simple but quite thick. If the smartphone is on the table without a case, it is quite shaky. But this is less the case with the case.
The workmanship of the smartphone is very good. But that's what I expect from such a high price. The back is made of ceramic and not slippery, but unfortunately it magically attracts fingerprints. I had the black version of the smartphone, the version made of synthetic leather should be better with fingerprints.
Display
The 6,7 inch QHD+ AMOLED 120 Hz display is really one of the highlights of the smartphone. You can also use the QHD+ resolution and the 120 Hz refresh rate at the same time. Once you get used to it, it's hard to get away from it. The display is really very bright, I didn't have any in the sunlight Prodifficult to read. Videos (Netflix, YouTube, Disney+ and Co.) also looked fantastic with HDR10+. However, one-handed operation is impossible given the size, and the smartphone does not offer a mode for this.
Hardware
The hardware is at a very high flagship level, except for the lack of wireless charging. as ProThe latest Snapdragon 865 was installed, which has 12 GB of RAM and 512 GB of UFS 3.1 storage. If you are not familiar with the technical data: the smartphone runs really smoothly. I had no performanceProbleme, every single app was kept in the background by the RAM and the storage is big and fast. Two SIM cards can be used, SIM-1 also supports the latest 5G standard.
Connectivity options weren't saved either: WiFi 6, Bluetooth 5.1, dual-band GPS, NFC and USB-C 3.1 are just the latest and meet high-end expectations.
Display

display size
6,7 inch

Resolution 

1.440 3.168 x pixels

Housing

Housing format
Ceramics

height x width x depth

165,2 x 74,4 x 9,5 mm

Weight

200 g

Colors

Black / synthetic leather

Hardware

Proprocessor / CPU

Qualcomm Snapdragon 865

Random Access Memory (RAM)

12 GB
Accumulator
4.260 mAh

Inductive charging

No

Internal memory

Size: 512 GB

SD card slot

No

Operating system (OS)

Android 10
The cameras are very important to Oppo. Three sensors were installed here. A large Sony IMX689 sensor (1 / 1,4 inch and 1,12 micrometers) with optical image stabilization (OIS) and a resolution of 48 MP, a second 48 MP sensor (Sony IMX586) for ultra-wide angle shots, which can also be used for macro photos from up to can be used up to three centimeters. The third sensor is a "hybrid zoom". This enables a five-fold optical, a ten-fold hybrid and sixty-fold digital zoom.
The cameras are very good. I really enjoyed taking photos, especially with the good zoom. This smartphone also uses the 4 x 4 pixel binding, so the images are finally assembled as 12 MP images with "super pixels". Almost everything is correct in the pictures. The Find X2 Pro very convincing.
The best modes for me are the 10x lossless zoom and actually the macro camera, because you can still zoom in on this and thus get very close to objects and details. The night mode can, however, be revised again, it does not come close to the competition from Google and Huawei. The 60x digital zoom is impressive, but more of a gimmick. Check it out for yourself:
Accumulator
Another highlight for me was the battery. This has a capacity of 4.260 mAh and is therefore rather small compared to other smartphones in the price range. I could easily get through the day with the device or even 1,5 days with the maximum settings (QHD +, 120 Hz, no energy-saving mode). That's not bad, but there is still room for improvement.
Huawei's competitor, the Mate 30 Pro, convinced me even more. That's what the Find X2 is for Pro Another ace up your sleeve: the loading speed. The included charger charges the device from 65 to 0 in 100 minutes with an unbelievable 38W. But the smartphone has no wireless charging - for a price of 1200 euros that is unacceptable for me. The fast cable charging has enabled me to no longer have to charge it overnight since I've grabbed it by the cable briefly in between, and before I knew it 20-30 again Prohad more in the battery. It just feels like the future. How this affects the battery and its health over a long period of time, I could not find out in my short test timeprobeer
After 5 hours of screen-on time, it's over, but the battery charges again in 38 minutes with Fast Charge
Software
On the device will color OS 7.1 based on Android 10 used, an update to Android 11 seems very safe to me. I am even assuming an Android 11 beta participation in May. By the way, Oppo is not affected by the Huawei restrictions as it is mistakenly spread by several social media users. So you have all Google services as usual. I like the software, it's very simple and based on OxygenOS from sister company OnePlus. But some translations are very strange: Night mode = eye care - something doesn't quite fit.
Summary
The Oppo find x2 Pro is a high-end flagship, it offers everything, apart from wireless charging, that a smartphone should be able to do in 2020 and that with flying colors. So can I fully recommend it? No. A price of 1200 euros is really high and I expect even more: Wireless / Reverse Wireless Charging, better battery and update promise! As soon as the device scratches the 1000 euro mark, such points are all the more important. However, if you can do without wireless charging, you get a really fast smartphone with a good camera and, thanks to the 5G module, a device that is already prepared for the latest cellular standard.
Unfortunately, the "normal" Find X2 does not come to us in Germany, so the only alternatives would be the OnePlus 8 or 7 devices. The 7T Pro our editor-in-chief David said recently tested.
Update: From May 19, 2020, the Oppo Find X2 Pro be available in stores and shops like Amazon & Co. in Germany and Austria.
Many thanks to Oppo Germany for providing a loaner. This did not affect the assessment of the device in any way, we did not receive any payment for the item and Oppo did not see the item in front of you.
Recommendations for you