OPPO Find X3 Pro review: Field report after 3 months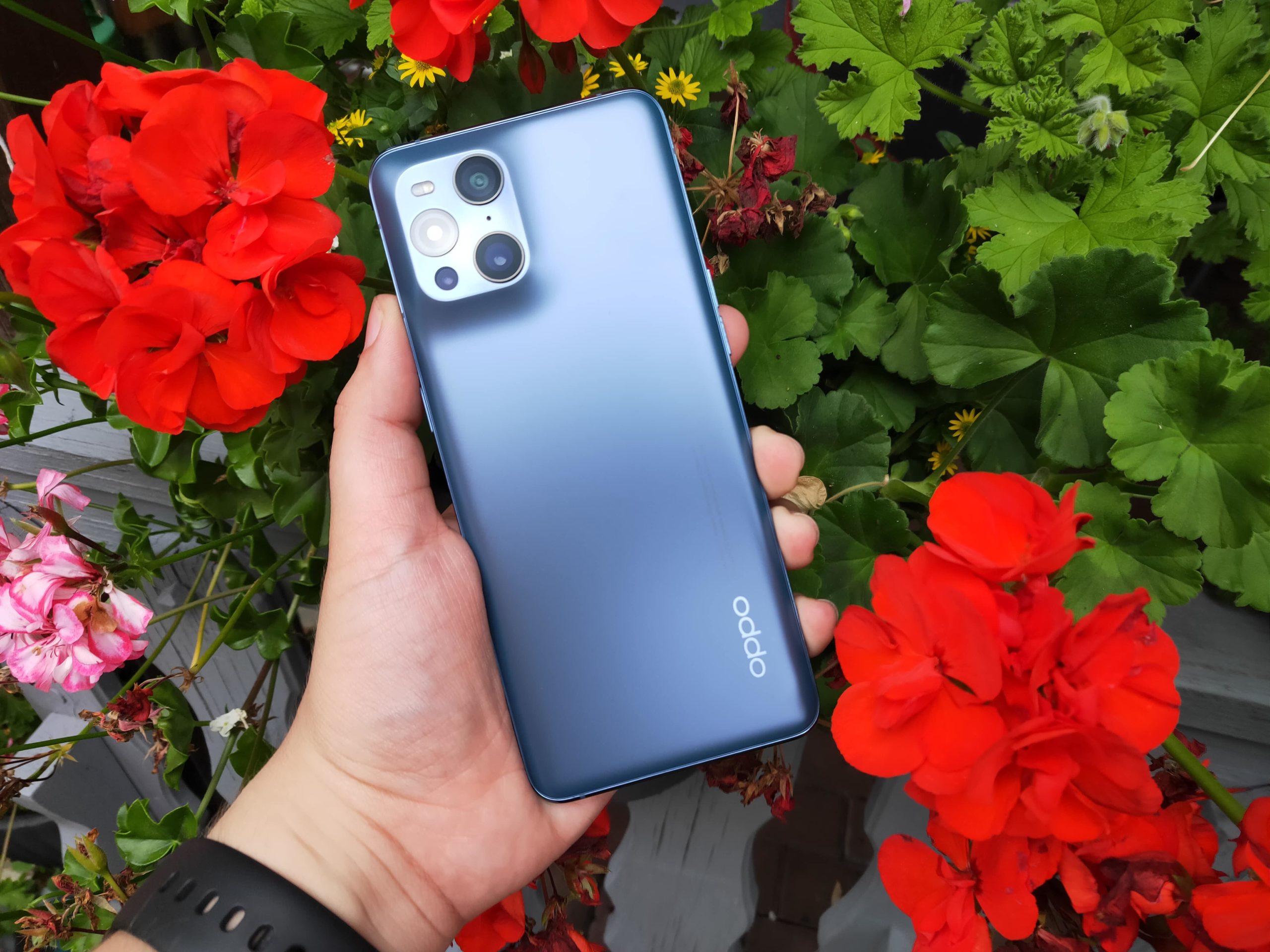 (Post picture: © 2021 TechnikNews)
Brought almost 3 months ago OPPO her Find X3 Pro on the German market. I'm taking this as an opportunity to share my experience with you. 
Let's start with the scope of delivery. OPPO typically still packs a charger and a decent silicone case in the same color as the device. The charger is of course compatible with the SuperVOOC 2.0 standard.
A USB Type-C to USB A cable is also included. In addition to the usual paperwork, you will find an "International Worry Free Card". This is also used to apply for repairs abroad (if something should happen to the device). Nice to have: OPPO will turn 50 in the first year Procent of the actual repair costs when repairing the Find X3 Pro refund if not covered under warranty. This is through the Premium service allows.
My impressions after 3 months
When I found the Find X3 Pro When I unpacked it for the first time, I was very impressed by the special back. This special feature is the incorporation of the camera module in the so-called "gradient arc design". The transition to the back of the case is so successful that I would prefer to use it without a case.
Haptics and processing
In general, the processing is simply great, I have personally never owned such a high-quality smartphone. If the frame could have been matte, it would have been perfect. Despite everything, it feels great in the hand and due to the matte back - on the blue model - there is no matte either Proproblem with fingerprints. With the Glossy Black model, however, this should be the other way around.
Auch der vibration motor in the Find X3 Pro I think it feels very good.
Switch on and let's go?
But something like that, right at the first start, ColorOS 11.2 welcomes you based on Android 11. Since I already had an OPPO smartphone (the Oppo Find X2 Neo), the move with the in-house "Clone Phone" app was not a problem either Prostated problems.
Display
With the Find X3 Pro OPPO relies on the best of the best. A Samsung E4 AMOLED LTPO 120Hz panel is used here. I'm blown away by this truly stunning display, which even after three months I haven't experienced any burn-in or image retention like I did with my OnePlus 8 last year Pro was the case. Color reproduction, viewing angle stability and maximum brightness are at a very high level, although the Galaxy S21 Ultra is a little brighter. Of course, the adaptive 120Hz is also the battery's best friend. Fortunately, the display switches down to 1Hz with the always-on display.
Software
That I'm a huge fan of OPPO's ColorOS software is undisputed. A few things have changed or improved in version 11.2. A "fingerprint quick menu" was added as a new feature, which can be called up when the fingerprint sensor is pressed for a longer period of time. The system clone is also new. This creates a completely separate system image, where you can save and run your own apps and data separately from the main system. The change between these two modes takes place within seconds.
If I were to list all the features of ColorOS11 here, it would probably go beyond the scope. So I summarize my top 5 experiences with ColorOS11 on the Find X3 Pro together:
Fluid animation and operation
Barely Probleme (no big bugs and more)
Fast execution of apps (this is of course also due to the Snapdragon 888)
The in-house apps coordinate very well
Very nice look (but it's a matter of taste)
You will be on the Find X3 Pro have a good time with the in-house OPPO ColorOS.
Quad camera with the best ultra-wide-angle lens and ... a microscope?
Let's get to the camera or cameras of the OPPO Find X3 Pro. The Find X3 Pro has a quad camera equipment on the particularly curved back. There is a punch hole camera on the front. The following sensors are installed here:
50 MP wide angle: Sony IMX 766
50 MP ultra wide angle camera: Sony IMX 766
13 MP telephoto camera
3 MP microscope camera
32 MP front camera
This equipment does not sound bad on paper - not only there. Even if I'm not the great photographer and tend to concentrate on other aspects, I can only say that the "duo main camera" (that's what OPPO calls the combination of 2x 50MP) completely convinced me. It just takes such beautiful and clear shots during the day that I don't know what to criticize. Along with OnePlus and the Huawei Mate 40 Pro we are dealing with the best ultra wide-angle camera in a smartphone. The front camera also makes a solid impression, but I use it even less than the main cameras on the back.
As good as the main and ultra-wide-angle cameras are, the 13 megapixel telephoto lens is just as disappointing. It does take sufficiently sharp images with a decent dynamic range, but colors are rendered a little too cold for my taste. In addition, the color coordination between the main and zoom cameras is not optimally resolved. In addition, objects can only be optically enlarged twice, which is absolutely unacceptable for the enormously high recommended retail price of 2 euros and in comparison to the predecessor, which, mind you, supported a 1.149x optical zoom. OPPO has taken a big step backwards here and now no longer offers any advantages in terms of cameras compared to the current OnePlus flagship, unlike last year. An S5 Ultra, P40 Pro+ or even a P30 Pro from 2019 are significantly better here. Too bad OPPO.
A few important things about the camera. The video function is mastered by the OPPO Find X3 Pro with 4K/60FPS in the main cameras and with 1080p/60 on the front camera. Videos with the rear cameras look very good, but there is still room for improvement in the videos recorded with the front camera.
Who to the camera of the OPPO Find X3 Pro If you want to know more and, above all, detailed things, I recommend the Review my colleague Fabian, who took a closer look at the camera of the regular and much cheaper OPPO Find X3. Except for the color matching in the software, this is identical to that of the Pro-Model.
Of course I took a few photos too. You can do this here look at it closer.
Macro camera - no, microscope camera!
At this point I would probably talk about the 2MP macro camera and get upset why something like that was installed. But OPPO does without such things and instead delivers something unique that no other manufacturer can currently offer. A microscope camera - yes, you heard that right, in the OPPO Find X3 Pro there is a camera with 3MP resolution (well, that may be far too low) but for microscopy it is quite sufficient. There is an LED light ring around the microscope camera, which provides sufficient lighting for such recordings. You can even record videos of the "microverse" with this camera (Ant-Man fans know this).
The microscope camera can switch between 30x and 60x magnification. For this you logically need an even steadier hand.
Additional
Here I give you a few more impressions of the various features that are otherwise available with the OPPO Find X3 Pro gives.
Loudspeakers
As is typical for OPPO, the loudspeakers are located in the lower area of ​​the frame and an amplified loudspeaker for the stereo effect in the earpiece. Here the quality is solid and it doesn't tinker so quickly when it comes to the sound. The volume is also impressive, it is loud enough and nothing is distorted even at the highest level.
Dolby Atmos has OPPO on board here, but this only works with compatible headphones and is actually permanently active, even if no headphones are connected (Bluetooth included). So I suspect that it is also used to optimize the internal speakers.
vibration motor
The vibration motor is rock solid. It conveys a sufficiently high-quality feeling in the hand and sounds anything but annoying. However, this is another step backwards compared to the Find X2 Pro to do. The vibration motor in the predecessor felt noticeably higher quality and so did the cheaper OnePlus 9 Pro is a step further here. For me it is completely incomprehensible why OPPO takes steps backwards on the vibration motor on such an expensive flagship.
SuperVOOC 2.0 & battery life
OPPO launched a new generation of fast charging with their SuperVOOC 2.0 last year. This also comes back with the OPPO Find X3 Pro for use. According to official statements, however, the 125W quick charge, which was also recently shown, is not used here because it is simply not safe enough to make it usable in everyday life.
That's why we continued to work on SuperVOOC 2.0 and it works as expected. I have that too prompt attempted to reset my phone to 0 Procentered or until it was switched off due to the empty battery. Then plug it in and lo and behold, the battery is already at 30 in just under 100 minutes Procent. It's still impressive and even faster than last year's SuperVOOC 2.0. Even now after 3 months, when I have charged my device more often with SuperVOOC 2.0, the battery itself leaves nothing to be desired. I get 120 to 5 hours of screen time on full settings (6Hz and QHD+), which should be the current standard for devices with the Snapdragon 888. I am with the battery life of the OPPO Find X3 Pro more than satisfied.
"Hot Content Inside": Snapdragon 888 - more power is not possible
At least currently there is no more power in a smartphone. You can see that in everyday performance, the OPPO Find X3 Pro flies through any app, no matter how big or how power-hungry it is. But this is also to be expected for a 2021 flagship. So it surprises me less. But what surprised me in a positive way was how cool the Snapdragon 888 – often described as a hothead – is in daily use. It is also only lukewarm in the long run when recording videos with 4K/60. OPPO has apparently invested extra in the cooling here.
With OnePlus, Realme or Xiaomi (especially with Xiaomi) you can unfortunately see that a badly cooled 888 can very quickly lead to a lot of heat.
My conclusion after 3 months
Let's come to my conclusion after 3 months of intensive use of the OPPO Find X3 Pro. In short: I am very satisfied since it in my everyday use has virtually no weaknesses, which does not mean that it is free of errors:
Compared to the predecessor, a few things, such as the zoom and the vibration motor, have unfortunately been noticeably worsened, which shouldn't be the case for the price. As mentioned, while it doesn't bother me personally, I know it's important to many, so I want to make it clear here. In addition, there are hardly any significant improvements compared to the predecessor. Sure, the main and ultra wide-angle cameras have gotten better, we finally have wireless charging and a new one Prozessor (which, however, heats up well and is more power-hungry than the Snapdragon 865), but otherwise?
Not to be forgotten is the strong competition from OnePlus and Samsung. That OnePlus 9 Pro is almost identical and on top of that offers a slightly better zoom, 50 watts of wireless charging and a recommended retail price of 250 euros less. That Samsung Galaxy S21 Ultra however, is currently in a similar price range as the Find X3 Pro and is overall the slightly better smartphone. It scores particularly well with a worlds better zoom, a brighter display, better battery life, S-Pen support and a better update policy. Of course, OPPO also has its advantages: the ultra wide-angle camera is better and the device loads much faster, but if these points are important to you, I think you should go for the cheaper OnePlus 9 Pro to grab.
Despite all the (justified) criticism, I would like to mention again that OPPO brought one of the best smartphones of the year onto the market and that I really enjoy using it in everyday life. The hardware is mostly right, but I think OPPO should be calling for lower prices on its flagships going forward.
OPPO Find X3 as a cheaper alternative
Last but not least, I would like to mention the regular Find X3, which is unfortunately only available in China. This is almost the same smartphone. Instead of the Snapdragon 888, the slightly weaker Snapdragon 870 works under the hood, which, however, remains cooler and is a bit more efficient on top of that. Furthermore, it is not officially protected against the ingress of water and dust according to IP68, but the manufacturer only saved the money for the certification. So it should also be waterproof and dustproof. Currently, around 600 euros must be included TradingShenzhen or the CECT shop be put on the table, which is very fair for such a strong overall package. who no ProIf you have trouble importing a smartphone from China and are very interested in the Find X3 series, you should definitely go for the Find X3 in my opinion.
Here you can find the test report of my colleague Fabian: OPPO Find X3 review: High-end flagship for less than 650 euros
OPPO Find X3 Pro buy
Recommendations for you