OPPO Reno6 5G review: upper middle class in retro design?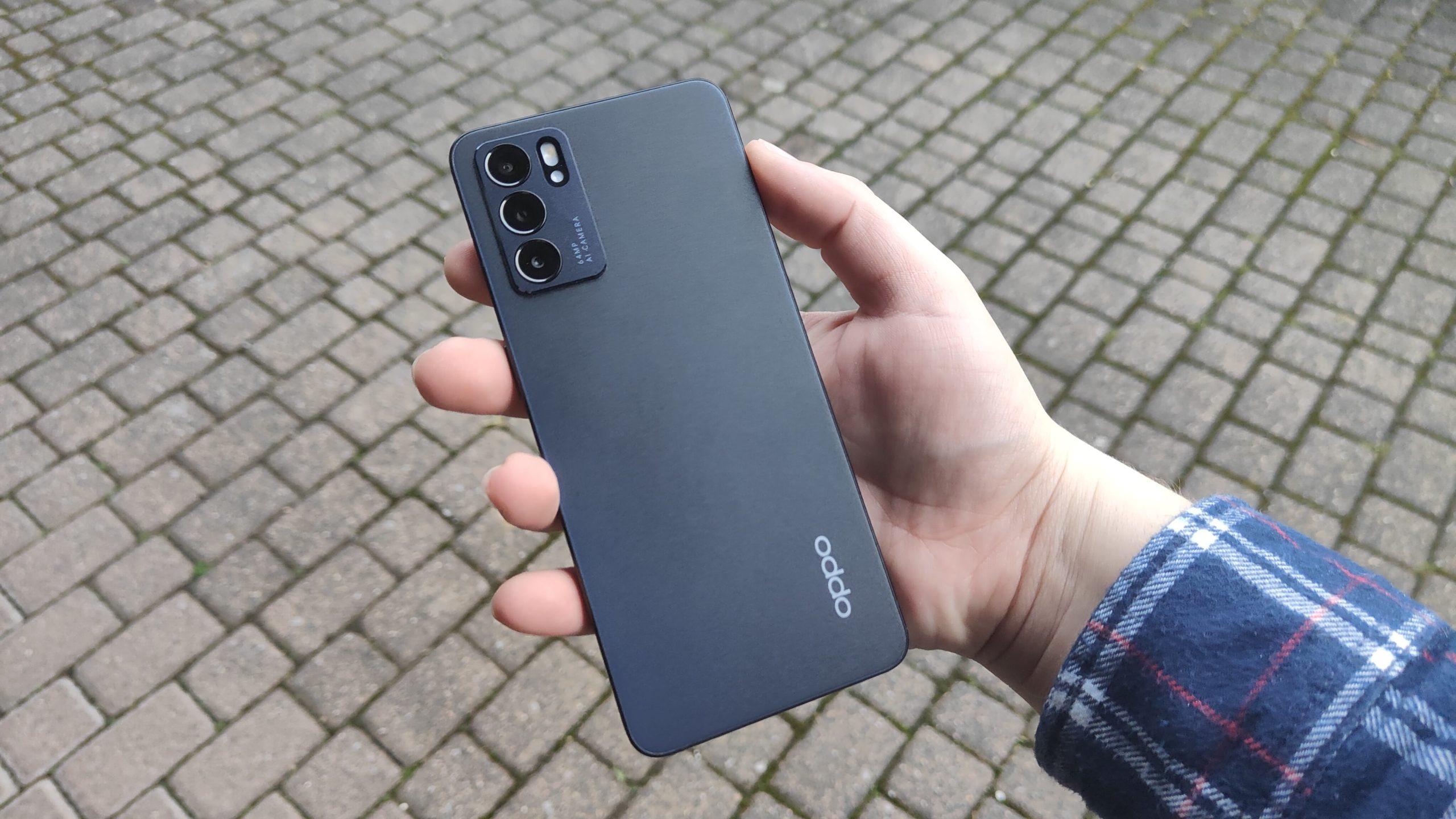 (Post picture: © 2022 TechnikNews)
With the new Reno6 5G, OPPO is bringing an upper mid-range smartphone to the German market. You can find out in this test report whether the high price of 499 euros is justified. 
OPPO's Reno series has already received seven offshoots, at least in China, where a new Reno generation comes onto the market every six months. It all started with the OPPO Reno 5G, which established itself as the first European 5G smartphone. Now we are in Germany with the 6th generation of the Renos arrived. (Fun fact: In Europe, only the even numbers of the Reno smartphones are currently on the market.)
First impression in video format
No Reno6 Pro 5G for Germany
Where we were last year "Pro" Model seen from the Reno4, only the normal Reno6 5G is standing alone this year. That doesn't mean there isn't any Promodel exists, it only means that this will not be available in Germany. Probably because this one is too similar to the OPPO Find X3 Neo is.
Retro design - flat frames
OPPO is based on the first or current iPhones, which also had a flat frame. The Reno6 5G is no worse than other smartphones with a rounded frame. Here it is probably more of a personal feeling as to what you like better. The rest of the design is fairly typical for OPPO, as you get two separate volume up and down buttons on the left and a power/standby button on the right. Like almost every OPPO device, this one has a green accent.
Reno6 5G again relies on a Dimensity SoC
As a Prozessor, OPPO relies on the Dimensity 900 SoC, a solid mid-range chip. Thanks to the FHD+ resolution and the refresh rate of 90Hz, the Dimensity 900 at least doesn't falter. Of course, high-end mobile gaming is not really possible. The 900 delivers a solid performance. He flies through all the apps that are currently offered to him. Therefore, it should be perfectly adequate for most users for the next two to three years. 
display and memory
The Reno6 5G is easy to hold thanks to its 6,43 inch (approx. 16 cm) screen diagonal and with a weight of 182 grams it is also relatively light. It is protected by Corning Gorilla Glass 5 and an aluminum unibody. By default, you get 128 GB of UFS 2.1 storage, which unfortunately cannot be expanded. Unfortunately, there is no larger version with twice as much memory, which is a shame. With 8 GB of RAM, you have enough memory available for both normal applications and gaming.
connectivity and security
Wi-Fi 6 in dual band and Bluetooth 5.2 are supported. AptX can also be transmitted via Bluetooth. GPS and NFC for mobile payment are of course also on board.
A fingerprint sensor for unlocking and confirming payments is located under the display, which has now become standard. Face unlock via AI and one unsafe 2D recognition is also possible, which works very quickly.
Battery and running time
The battery in the Reno6 5G is 4.300mAh, which thanks to the low-power Dimensity 900 SoC will last you about two days, which is great. Of course, this becomes even more if you lower the refresh rate to 60 Hertz. Thanks to the 65 watt fast charging with the in-house SuperVOOC 2.0 technology, the battery is fully charged in under 30 minutes, which is absolutely impressive. For comparison, the iPhone 13 Pro Max for a proud 1.249 euros does not even charge with 30 watts and of course you have to get the power supply yourself. No excessive heat was generated during charging. So the cooling in the Reno6 5G seems to be good.
Solid camera
There are four camera sensors in the OPPO Reno6 5G. The front camera comes with 32 megapixels. The main camera on the back has a total of 64 megapixels, which of course doesn't say whether it performs well or badly. A small 8 megapixel sensor is used for the ultra wide angle and an unnecessary 2 megapixel sensor for macro shots. It would have been better to have used an ultra-wide-angle sensor with autofocus.
Since I'm not a big camera user, you're up to me here in this Google Photos Album a few more pictures from the main and ultra-wide-angle cameras are available. (Really solid results for the price)
Conclusion on the OPPO Reno6 5G
Now let's come to my conclusion about the OPPO Reno6 5G. It came to us in Germany at the beginning of September for an RRP of 499 euros. That might have been a bit too much. It is currently leveling off at around 460 or 470 euros on Amazon and other popular online shopping platforms. For this price you get a really well-rounded overall package in the upper middle class. I can't fully recommend it to you though.
There is, for example, the OnePlus Nord 2 (which is currently available with battery explosions has to fight). That would be a cheaper alternative that offers a little more performance. On the other hand, if you want the complete ColorOS experience on a device that was designed for it, then you can use the OPPO Reno6 5G, barring one further objection. Although it offers smooth operation in everyday life, it only has an internal memory of 128 GB, which may not be sufficient for many.
Buy OPPO Reno6 5G
Recommendations for you