Realme 7 5G review: unboxing and first impression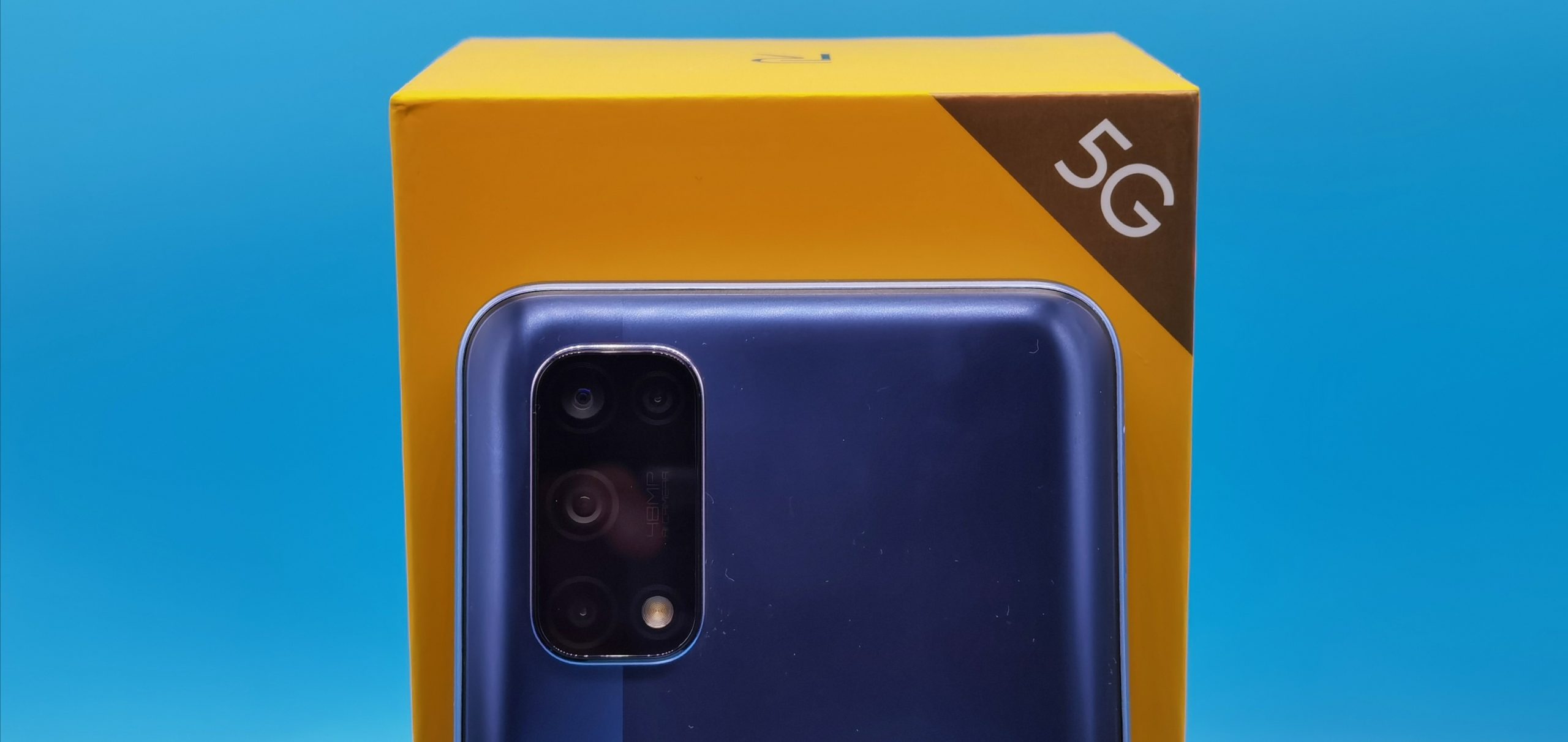 (Post picture: © 2020 TechnikNews)
The Chinese manufacturer Realme has long been known for offering good smartphones for a fair price. This is exactly what seems to apply to the new Realme 7 5G, because on paper it offers, among other things, a 120 Hertz display, a 5.000 mAh battery and much more for little money.

In a few weeks, you will find out in my detailed review whether the Realme 7 5G can also convince in everyday life and whether the offered price of 279 euros is appropriate. In this article I first unpack the smartphone and report on my first impressions.
Realme 7 5G: unboxing
The box is yellow, typical for Realme, and has some black lettering on it. The highlight of the smartphone, 5G, is shown in the upper right corner and the most important technical data can be found on the back. In addition to the Realme 7 5G itself, the scope of delivery also includes the usual paper stuff, a SIM needle for the dual SIM slot, a transparent silicone cover, a 30 watt power supply and the corresponding USB-C cable. Even a screen protector is attached ex works, which also makes a very good impression. The scope of delivery can be seen for the price even without the included headphones, some other manufacturers can cut a slice of it.
Realme 7 5G in the first impression
So far, the Realme 7 5G has made an extremely good first impression on me, which is primarily due to the excellent performance. Inside is a MediaTek Dimensity 800U, which is supported by 6 GB of RAM. No Qualcomm comes here Proprocessor is used, but the day-to-day performance is at an extremely high level, which I would not have thought. Apps start and close extremely quickly and there were hardly any stutters. In addition, there is the liquid refresh rate of 120 Hertz, which makes animations appear much smoother. Kudos to Realme.
Next I would like to take a quick look at the software. This is where Realme UI, based on Android version 10, comes into play. The in-house user interface is colorful and I find the settings too confusing, but there are a lot of useful additional functions. So there is the function lift to wake up, in which the display is switched on by lifting it. Nothing new so far, but the display goes off automatically when you put it back, something I haven't seen on any other smartphone before. There is also another function to switch the display on or off, so you can switch the smartphone on or off by tapping twice on a free space. I find two very useful and practical functions.
You notice, I really like the Realme 7 5G so far and I hardly have anything to criticize, but there is one thing that I don't like that much. Unfortunately, the smartphone is only made of plastic, which is matt and pleasant to the touch, but for 280 euros I would have expected a little more from Realme.
From the first impression, Realme has really launched a really strong smartphone for a fair price. If the cameras are still reasonably convincing, it could really be an absolute hit. I have to find out in the next few days whether that will be the case and then my detailed test report will follow in a few weeks TechnikNews.
Buy Realme 7 5G
Recommendations for you