Redmi Note 10 5G review: one device too many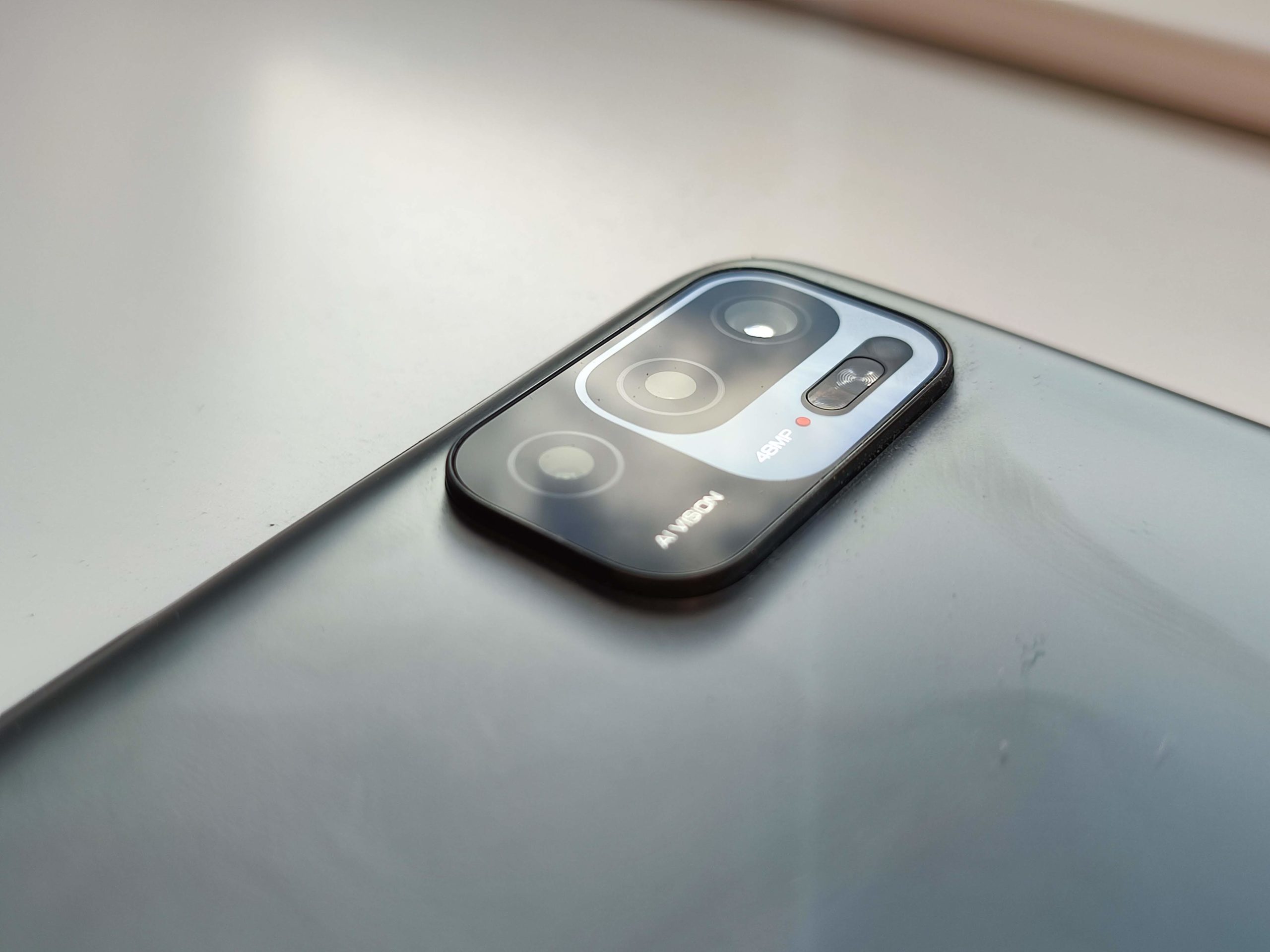 (Post picture: © 2021 TechnikNews)
With the Redmi Note 10, the Chinese manufacturer Xiaomi has expanded its affordable Redmi series with a 5G smartphone. Thanks to Xiaomi Germany, we were able to test the device for two weeks.
Design and workmanship
The Redmi Note 10 5G is almost identical in construction to the Redmi Note 10 Pro, which already scored with its good workmanship. Only the camera design has changed slightly. The back of the device is made of plastic and the front is made of Gorilla Glass 3.
The back doesn't feel like plastic, but creates an artificial glass feeling. The plastic is kept relatively matt, which is especially good against scratches, dust and fingerprints.
Redmi Note 10 5G: display
The display is unfortunately not an OLED display like the rest of the Redmi Note 10 series, but only a 6,5 "90Hz Full-HD + LCD display. So if you exclude LCD, you should use one of the other Redmi Note 10 devices. Despite this, the LCD panel is very solid. It supports Adaptive-Sync up to 90 Hz, i.e. 30, 50 and 90 Hz.
Due to the high resolution, hardly any pixels can be seen in normal viewing, but the display is only sufficiently bright with a maximum of 500 nits. It can therefore be too bright in very bright sunlight Proproblems when reading content.
Hardware
But why buy the Redmi Note 10 5G and not another from the series? Exactly, 5G. This is due to Proprocessor, the 7 nm chip "Dimensity 700" from MediaTek. This is efficient and quite performant for its low price.
Everyday apps deliver around, especially those that tend to stutter in cheap smartphones. These include Google Maps (navigation), games like Call of Duty Mobile or social media apps like Twitter. performance ProProblems only occur with new apps that start for the first time or with games on the highest settings.
The smartphone is available with 4 gigabytes of RAM and 64 or 128 gigabytes of storage. If the RAM is not enough, you can also go to the Poco M3 Pro to grab. I will also go into this device in my conclusion.
But the unique selling point of the device is the 5G cellular standard. This offers faster data transfer and lower latency. In Germany this network (in cities with Vodafone and Telekom) is already well developed, but the contracts are still very expensive. So if you buy a 200 Euro 5G smartphone, you will probably not conclude a 60-80 Euro 5G contract. Unless you want to keep your smartphone for 3-4 years.
Redmi Note 10 5G: camera / s
The cameras of the device are (if you ignore the other devices in the series) for the price of about 200 euros really good. The smartphone has a 48 megapixel main camera and two additional sensors with 2 megapixels. One for depth information and one for macro photos. Xiaomi does not rely on Sony or Samsung sensors for the sensors, but on those from OmniVision. These can also be found in the affordable Motorola smartphones.
The photos look really good for such a low price. The 48 megapixel sensor (is normally bundled to 12 megapixels) shoots beautiful photos in natural light. Natural colors, good dynamic range. So if you like to take everyday photos, you will be satisfied with the main sensor. The quality increases in 48-megapixel mode, but moving objects quickly become blurry. The advantage of the 48 megapixel mode is that the image can be zoomed in without losing much of its quality. This works fine. I used the macro camera very little. However, this is also due to the fact that 2 megapixel macro cameras are usually only "placeholders" and are of little use.
Apart from the other devices, the cameras are quite good for the price. Only the Redmi Note 10 Pro for about 20-30 euros more offers a lot more. Strong 108 megapixel camera, an ultra wide angle (I really miss it here) and still the two 2 megapixel sensors.
Accumulator
The battery is large at 5000 mAh and more energy efficient Prozessor, the smartphone manages at least one day with normal use. Between two and three days of use are therefore realistic.
The Redmi Note 10 and 10 Pro Both charge with 33W, this is canceled with the Redmi Note 10 5G and only 18W is installed. A charge from 0 to 100 takes about two hours. The battery is convincing, but patience is required when charging.
Software
The device runs MIUI 12, based on Android 11. For the Redmi Note 10 5G, the same applies to me as to the Redmi Note 10 Pro.
"Fast animations, many setting options, easy to use, but unfortunately no support promise". In terms of price / performance, Xiaomi generally sets the tone, but in terms of support, Xiaomi is still behind Samsung and Co.
Redmi Note 10 5G: conclusion
The Redmi Note 10 is a good and cheap 5G smartphone. But there is only one big one Proproblem: Xiaomi is once again competing with itself. 1. The unique selling proposition 5G is not convincing for me. Most customers looking for a cheap smartphone would prefer OLED or 120Hz profit. 5G is currently not much more than marketing. The Redmi Note 10 Pro is already available for about 20-30 euros more and offers OLED, 120Hz and a much better camera.
But apparently that wasn't enough. Xiaomi has with the Poco M3 Pro the identical device, but with more RAM and cheaper. So there is no serious reason for me to grab the Redmi Note 10 5G, except maybe for the colors. However, these should not represent a surcharge of almost 100 euros. It's not a bad smartphone, but: One device too many.
Recommendations for you