Samsung Galaxy A52 review: unboxing and first impression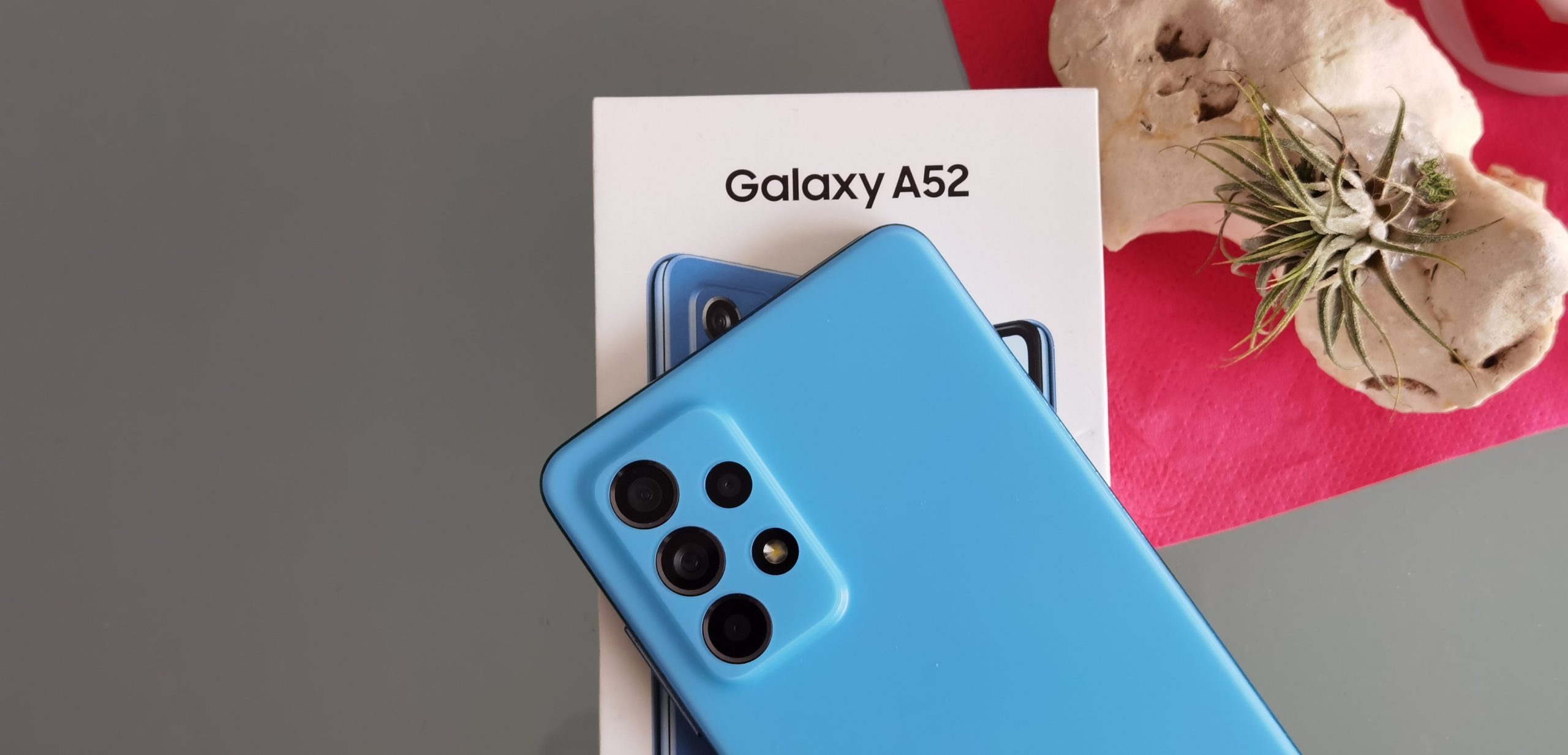 (Post picture: © 2021 TechnikNews)
Last year's Galaxy A51 was the best-selling Android smartphone of the past year. So it is not surprising that the South Korean manufacturer with the Samsung Galaxy A52 and A52 5G has two successors to the blockbuster on offer.
The A52 should eliminate some of the criticisms of last year's predecessor and you will find out in a few weeks whether that was successful in my detailed review. In this article I first unpack the smartphone and report on my first impressions after a few days of use.
Samsung Galaxy A52 unboxing
The white packaging is kept quite simple. On the front is the one Proproduct name and on the other hand the smartphone. If you remove the lid of the box, the Galaxy A52 comes straight towards you. Directly below is the 15 watt power adapter and the associated cable from USB-C to USB-A. Otherwise, of course, the usual paperwork and a SIM needle are also included. Unfortunately, you won't find either headphones or a case here, but at least a power supply unit is included, which unfortunately is not a matter of course for Samsung this year.
First impression of the Samsung Galaxy A52
So far, the A52 has made a very positive first impression. Starting with the design, which the manufacturer has noticeably improved compared to its predecessor. While the back of the A51 is made of cheap plastic with a high-gloss finish, the successor finally uses matt plastic. This feels a bit more valuable and is nowhere near as prone to scratches and fingerprints. However, you shouldn't expect too much here. A four-year-old A5 2017 with a glass back and metal frame still plays in a completely different league, but I still see some progress with the A52 compared to last year. It is definitely going in the right direction. But where there is still a lot of room for improvement is with the fingerprint sensor in the display. This unlocks the device quite reliably, but in my opinion it takes a little too much time.
Next, let's take a closer look at the display, which is undoubtedly one of the highlights. This is a 6,5-inch OLED display with a sufficient FHD + resolution and quite thin bezels. In addition, the screen supports a smooth refresh rate of 90 Hertz, which is very noticeable in everyday life. If one thing bothers me on the display, it's the punch hole, which, unlike many other smartphones, is gray / silver instead of black. The punch hole is particularly noticeable when watching videos in 16: 9 format, but you get used to it after a certain amount of time.
Last but not least, I would like to briefly report on the performance. The Snapdragon 720G from Qualcomm, which is supported by 6 GB of RAM, works under the hood. In principle, apps start pleasantly quickly, but unfortunately, occasional stuttering occurs every now and then. I noticed these jerks especially when using gesture controls. for 310 Euros I don't want to complain too much though.
So far, those were my first impressions after a few days with the Samsung Galaxy A52. Follows up here in a couple of weeks TechnikNews my detailed test report, in which we will take another detailed look at the A52 and compare it with other smartphones.
Recommendations for you