>> Test the latest technology and much more: apply to us! <
Samsung Galaxy Fold in hands-on at IFA 2019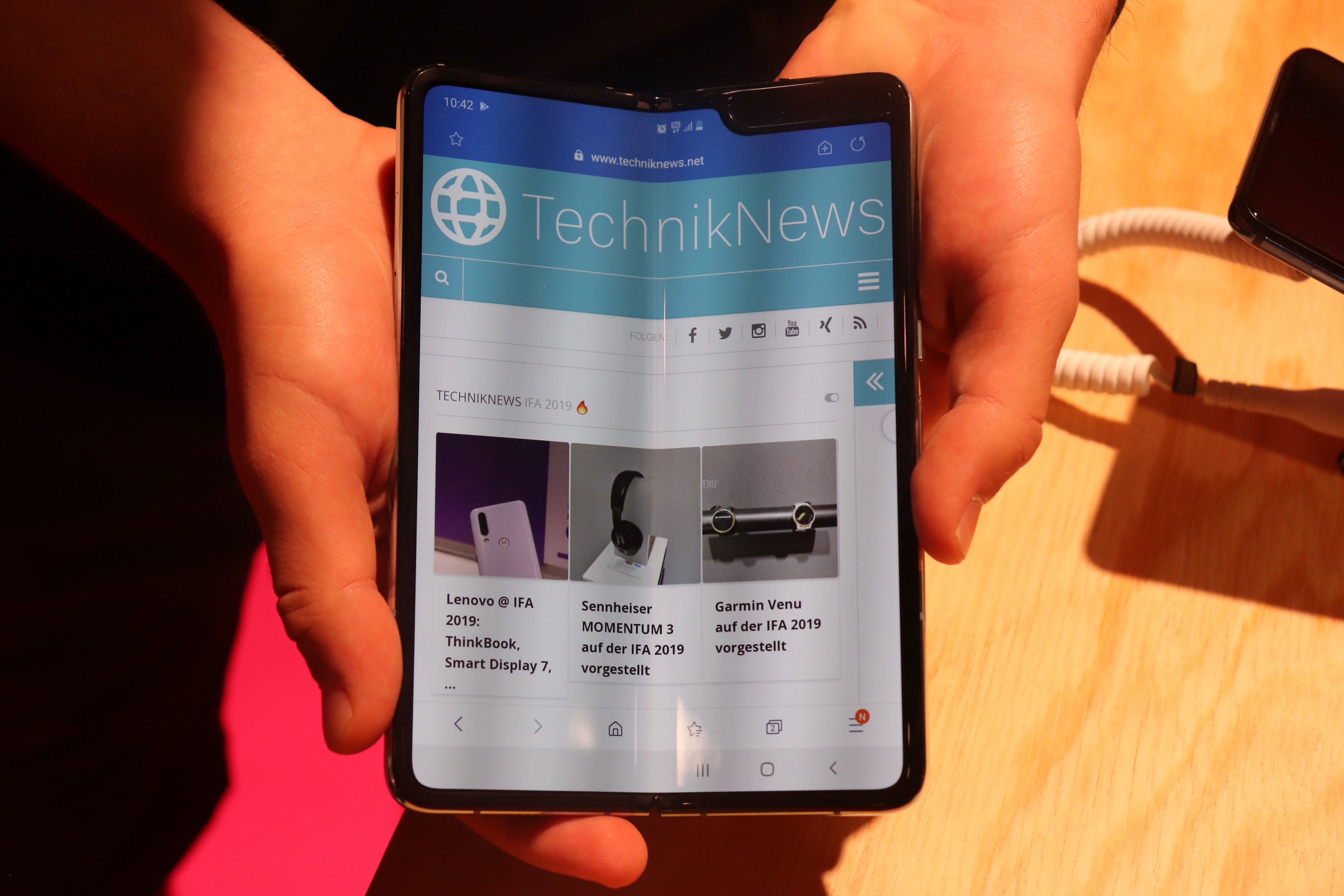 (Post picture: © 2019 TechnikNews)
As is well known, the best comes at the end, and that was the Samsung Galaxy Fold for us. We could take a quick look at it and play around with it.
When closed, you would think that the fold is not from the current year. It is then as thick as two smartphones together and the touchscreen, which is surrounded by thick bezels, looks a bit dated with a size of only 4,6 inches (720p resolution). The whole thing looks completely different when you unfold the smartphone. Then the device is suddenly only a good centimeter thick and the display measures 7,3 inches diagonally. A popular question is whether you can clearly see the crease in the middle. I think you can already see it, but after a while you can get used to it. The manufacturer thought of a fingerprint sensor, which is located on the side.
I mean the folding feels a little weird as you can clearly feel the display flexing. I think that's a matter of taste.
Samsung Galaxy Fold: Use three apps at the same time
A modified version of Samsung's One UI runs on the Galaxy Fold. This allows, among other things, the use of up to three apps at the same time. This is useful, for example, if you have the camera on one side and a shotlist and the gallery on the other. To ensure a smooth performance, Samsung built in 12 gigabytes of RAM. The Snapdragon 855 from Qualcomm provides sufficient computing power. The package is powered by a 4.380 mAh battery.
Prices and availability
September 18th the fold comes onto the market with us. The price is 2.100 euros.
Recommendations for you