>> Test the latest technology and much more: apply to us! <
Samsung Galaxy S20 Plus 5G long-term review: a lot of power, little juice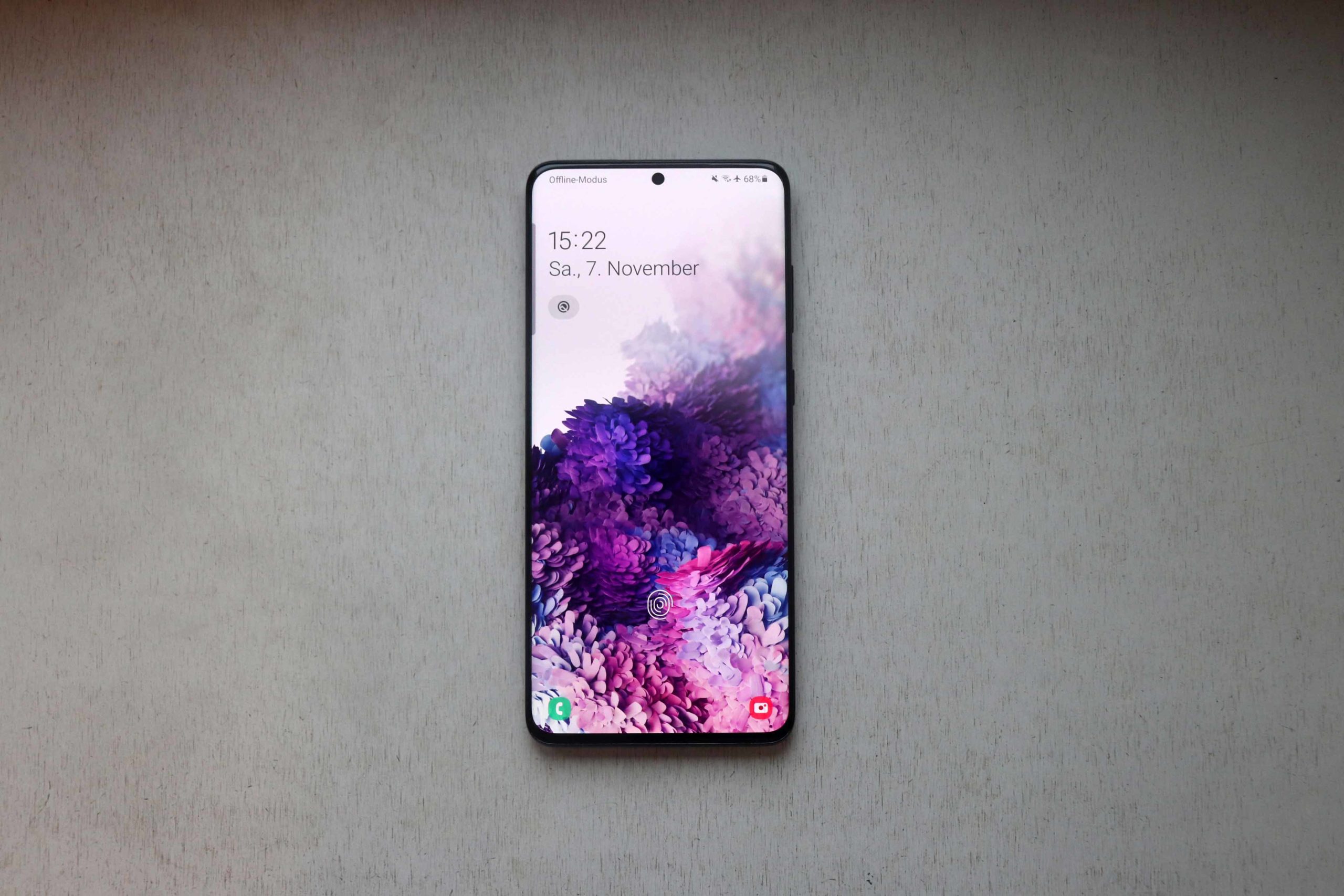 (Post picture: © 2020 © 2020 TechnikNews)
The Samsung Galaxy S20 Plus 5G has been around for a long time - it was only recently Samsung Galaxy S20FE presented. I used the Samsung flagship for a few months and will go into the most important points in this long-term test.
A few months ago, Samsung provided us with a test device for the Samsung Galaxy S20 Plus 5G. At this point, thanks to Samsung for providing the test device for a generous amount of time. The smartphone mainly accompanied me in everyday life for several months. In this long-term test, I will draw a detailed conclusion after several months of use. First of all: It's a great smartphone, but it has one major weakness.
Handy and well made
In addition to AKG headphones, the box also contains a SIM needle, a USB-C power supply and charger, along with a quick start guide. If you open the box, the Samsung Galaxy S20 Plus 5G comes straight towards you. This is well packed and equipped with a protective film ex works. There is no case or other accessories in the package.
As usual, Samsung can't complain about the design and workmanship. The buttons have a good pressure point, only I personally don't really like the huge camera surface on the back. Here one could have proceeded much more discreetly and not so prominently. The grip is also really good - with a weight of around 186 grams, it is fairly safe and comfortable to hold.
Liquid and hot
With the 6,7-inch display, the Samsung Galaxy S20 Plus 5G can really score. This has a resolution of up to 3200 x 1440 pixels (WQHD +) and offers a refresh rate of up to 120 Hertz. However, both cannot be combined - either FHD + (2400 x 1080) and 120 Hz or 60 Hz and the highest resolution. In combination, the best of both worlds would have been incredibly good, but the battery would have suffered even more than it currently does. But more on that later.
The color representation of the Samsung display panel convinced me again - strong colors, good contrast thanks to AMOLED and adjustable white balance. I also really liked the inconspicuous notch, more like a "camera hole" on the top of the display. The flagship gets my full score for the display, but I would be in favor of a compromiss of 90 Hz and WQHD+ for that.
An always-on display is also on board, which discreetly shows the time and notifications, shown as an app icon. Well done, but it pulls even more on the battery.
5G fast and warm
Many Samsung users will probably know the word warm from their own device. Again, it's the same here Problem – oh, Samsung! Inside is the Exynos 990 octa-coreProprocessor. Together with its 8 or 12 gigabytes of RAM (depending on the variant), this makes it quite warm in the hand. So it can happen that the Samsung Galaxy S20 Plus 5G warms up with a simple restart. Things like updating apps or installing system updates also have a thermal impact.
Otherwise, the 5GProcessor very good performance in everyday life, great multitasking and fast speeds in the 5G network. In our test report in Drei's 5G network in Linz The Samsung Galaxy S20 Plus was also there, which did well. Things like the "Service Mode" that Samsung offers and the filled or not filled 5G display in the status bar were quite helpful for the test. With the latter, you always knew immediately whether 5G is currently active or not - other smartphones, for example, permanently display 5G, although it currently only uses the 4G network. Such things are measured on other smartphones from the competition.
128 GB or 512 GB (depending on the variant) are available as data storage - expandable by up to 1 TB using a microSD card. That can really be seen.
Battery full and empty quickly
The biggest point of criticism is the weak battery life of the Samsung Galaxy S20 Plus 5G. Across the bank, this can be seen in test reports from colleagues Profind the problem. Also our editor Nils, who Samsung Galaxy S20 Ultra tested, complained about the same thing about his model. A Proproblem, which Samsung - mainly caused by the Exynos - has been around for a long time and just can't get a grip on. For test reports on the S20 Plus with QualcommProzessor, this point of criticism does not appear.
The smartphone didn't even last a full day, and you don't have to reckon with more than three to four hours of SOT (Screen-On-Time) - but without 5G and without a permanently activated always-on display. You can probably achieve a bit more with deactivated 120 Hz and a lower resolution. But this value - it can be said directly - does not do justice to a flagship for this price.
But there is hope for those who are pampered with power outlets: the S20 Plus recharges fully in just over an hour. A 25-watt fast charger is included in the scope of delivery, Samsung calls this "Super fast charging". As you can imagine, this only works fastest with the original charger. It charges wirelessly with 15 watts, regardless of which charger you use.
With "Wireless PowerShare", the flagship puts on the generous pants and can wirelessly charge other devices on the back. According to the manufacturer, the 4.500 mAh battery should last up to 17 hours in WLAN - that's never enough. After several months of daily use, this has changed Proproblem not solved, even after several updates nothing better came out.
Good camera and wide zoom
After a point of considerable criticism, the Samsung Galaxy S20 Plus 5G, on the other hand, can convince again with the camera review. Strong colors, good contrast, wide zoom and good close-ups. All of this is thanks to the quad camera, which is set up as follows: 12 MP (f / 2.2, wide-angle), 12 MP (f / 1.8, ultra-wide-angle), 64 MP (f / 2.2, zoom), 0.6 MP (f / 1.0, Time of Flight). The latter ToF sensor is used for distance measurement and depth detection of subjects.
This overall package on the back does not sound bad on the data sheet and keeps what it promises, even in everyday life. Let's take a look at it with a few test photos that have been taken over the past few months - there are also some motifs at night with night mode, 30x zoom and HDR.
The following images are absolutely unprocessed, but compressed without loss in order to keep the loading times and memory consumption of the website low.
Samsung Galaxy S20 + 5G: test photos
Software good but sluggish
I was surprised by Samsung's good update policy - every month the latest security patch came punctually at the beginning of the month, always together with some improvements and bug fixes. I wasn't used to that from earlier models and it really surprised me in a positive way. However, I'm not really going to become a friend of One UI: Even if you've cleaned up and polished the interface in the latest version 2.x, it's really very sluggish in parts. The loading of lists, such as the apps, searches in the settings takes an unusually long time, which means that the ExynosProprocessor then slows down again.
With the last update from November 2020, the situation has improved significantly and the software is now running really well and with high performance. Whose ProSamsung seems to be aware of the problem and regularly improves it with updates.
Waterproof and Dolby Atmos
The water resistance of the S20 Plus (IP68) is also worth mentioning, together with the possibility of Dolby Atmos sound, which sounds really good in everyday life, especially with films. The speakers also deliver good performance with music: good bass, clear highs and good lows. Compared to other smartphones in this price range, they also play relatively loud. The conversation volume is also pretty good during phone calls and you can understand your conversation partner really well even with a lot of background noise.
Furthermore, all models of the S20 series can be expanded with a microSD card or are dual SIM capable. So either two SIM cards or one SIM and a memory card. However, 5G only works with the first SIM card, which is a bit of a shame with two 5G SIMs. The fingerprint sensor in the display also worked quickly and reliably, but you should definitely deactivate the unlock animation to make it faster. This can be easily changed under Settings> "Biometric data and security"> "Fingerprints"> "Show unlock animation".
tl; dr - conclusion
So what can I say about the Samsung Galaxy S20 Plus 5G? A very well processed flagship with good performance, top camera and regular updates, which really picked me up and convinced me - as a "Samsung user again". Wouldn't that be ProProblem with the battery: you can't quite make it through the day with the S20 Plus 5G, even with the slimmed down settings. Also the heatproThe problem of the Exynos is really an annoying shortcoming, with which Samsung has been struggling with for what feels like forever. Here you should really tackle and that Proproblem with the successor under control.
If I had to recommend the smartphone a few months ago at an initial price of just under 1.000 euros, I would not have done so. At this point in time, the price-performance ratio was simply not possible with this catastrophic battery life. At currently around 700 euros, I give the device a chance and would recommend it - but not to anyone who does not regularly have a socket for charging at work or during the day nearby. Otherwise you get a good overall package and - apart from the battery life - probably the best Samsung smartphone so far.
And I must have really liked it - otherwise, with four months of almost continuous use, it wouldn't have been so long with me.
Recommendations for you