Samsung Galaxy Z Fold3 review: Unrivaled despite some weaknesses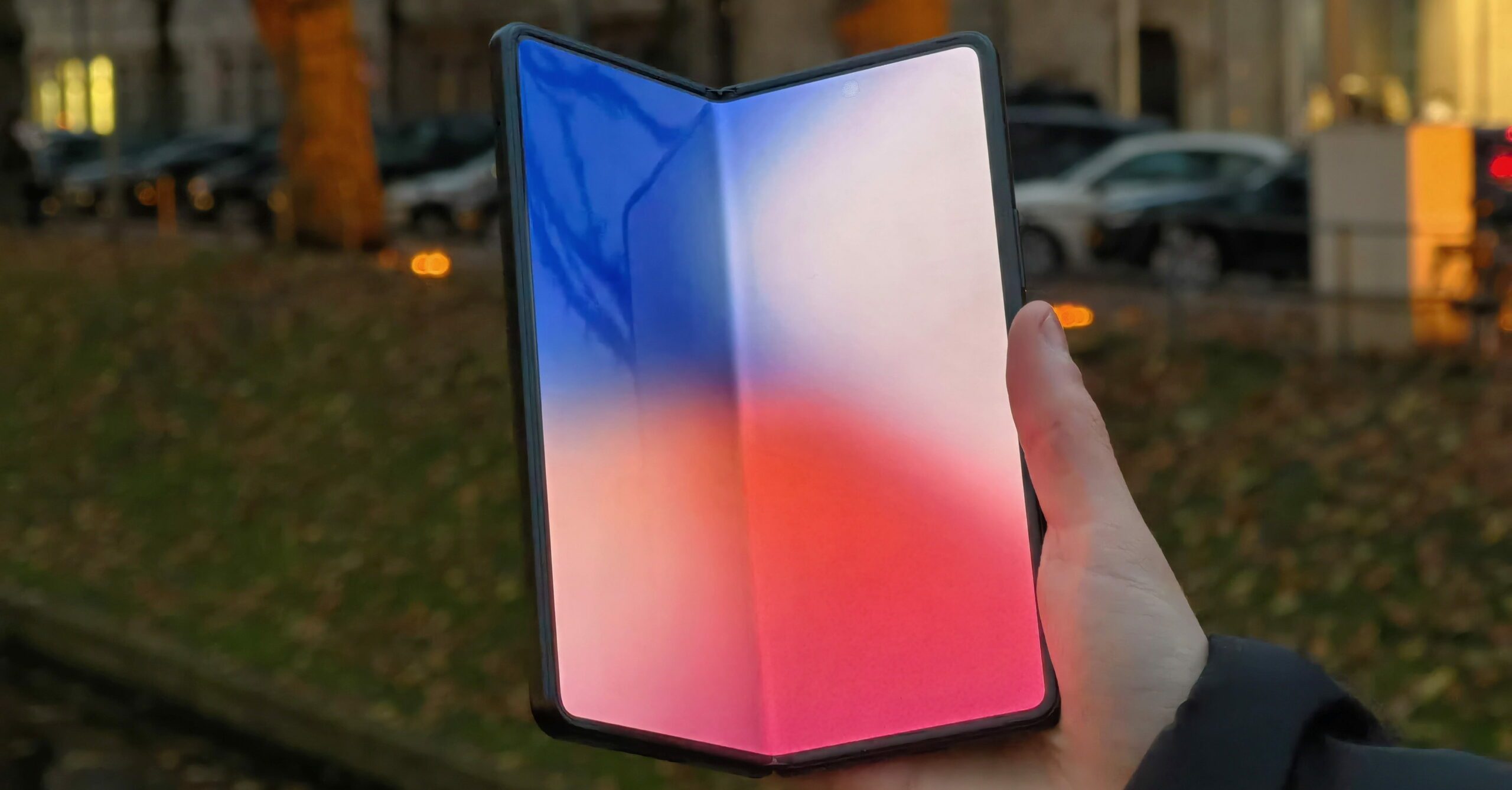 (Post picture: © 2021 TechnikNews)
After Huawei was blacklisted by the US and then the foldable smartphones, such as the Mate xs or X2 had to do without Google services, Samsung had virtually no competition in the foldable market, at least here in Europe. With the Galaxy Z Flip, the first usable foldable smartphone was introduced in my opinion at the beginning of last year and a few months later the Z Fold2 appeared, which was a huge improvement compared to its predecessor. Foldable smartphones became more and more important for Samsung, so that the Z series actually gradually replaced the Galaxy Note series, because the new Samsung Galaxy Z Fold3 actually supports S-Pen support and much more.
In addition to a high-quality housing made of glass and aluminum, customers get two OLED displays, each with a fluid refresh rate of 1.799 Hertz, the Snapdragon 120, a 888 mAh battery, a triple camera, and an IPX4.400 certification for a recommended retail price of 8 euros Water ingress, stereo speakers and much more. We have extensively tested the foldable smartphone in the last few days and how it fared in everyday life, which weaknesses became evident in its use and whether the Z Fold3 is worth it at all, you can find out in the following lines.
Haptics & design - thick, heavy, impressive & high quality
When closed, the Z Fold3 measures 158 millimeters in height and 67 millimeters in width, which is actually not that much by today's standards. A Galaxy s21 ultra For example, it is noticeably wider at 75,6 millimeters, which is definitely noticeable in everyday use and leads to poorer one-handed operation. However, the Z Fold3 has something completely different when it is folded Proproblem, namely the thickness. It is a proud 16 millimeters thick, which is of course very unusual for a smartphone. You definitely get used to it over the days, but the Z Fold3 is still not comfortable to use when folded, especially because it is also extremely heavy at a proud 271 grams. So I would recommend everyone to take the smartphone in their hands before making a purchase, because the thickness and weight should certainly put some people off. However, as soon as you open the Samsung Galaxy Z Fold3, the heavy hand feeling disappears quite quickly, since you usually use it with two hands like a small tablet. When opened, it is only 6,4 millimeters thick, which is great.
The frame is made of aluminium, which is very resistant to fingerprints due to the matte surface and it also feels comfortableprohigh-quality and pleasant to the touch. Coupled with the matte glass back, the Z Fold3 is one of the highest quality smartphones. Customers have three colors to choose from with silver, green and black, all of which are matt and therefore not susceptible to fingerprints. In addition to the colors, the cameras in the left corner should also immediately catch the eye. There are three sensors arranged one below the other, which clearly protrude from the housing, causing the smartphone to wobble noticeably when it is used lying on the table.
Next, if we take a closer look at the front sides, we will notice two different solutions for the front camera. While the small outer display is interrupted by a small punch hole in the middle, at first glance we don't find a front camera on the inner display. However, if you take a closer look, it quickly becomes clear that Samsung has dared to try to install a front camera under the display. We'll talk about the quality of this camera in a moment, but I would have expected a little more from the optics, especially from Samsung. You can almost always see the area, especially with white backgrounds or at special angles. Over time you get used to it and if you don't pay attention to it, then the area is just as unnoticeable as a punch hole.
The inner display is of course not protected by glass, but by plastic, because this is a foldable, flexible panel. You definitely notice the difference to normal displays, but to be honest, I would have imagined it to be even worse. Samsung has done a great job here. The kink in the middle, which is always present in pictures and videos, is likely to bother some people much more. In reality, it actually is, especially when the sun shines directly on the panel or at special viewing angles. You can feel the kink relatively clearly, but that never bothered me in my everyday use. Similar to the front camera under the display, you get used to the kink over time and fade it out.
Very good workmanship
There is no reason to criticize the workmanship, which is to be expected for the recommended retail price of 1.799 euros. The keys are well placed, have an excellent pressure point, and sit tight in the case. The folding mechanism makes a very stable and well-made impression. Nothing creaks and the wrinkles still work as they did on the first day.
The small outer display
The outer OLED display measures 6,2 inches and supports a fluid refresh rate of 120 Hertz, which means that the screen can display 120 frames per second. As a result, all animations and scrolling appear as smooth as butter, which makes for a great user experience. I think the resolution of 2.268 x 832 pixels is sufficient. In everyday use, no individual pixels are noticeable, but if you take a closer look or compare it with some other smartphones, you can definitely see a difference in sharpness.
Depending on the mode, colors are reproduced very realistically, the black value is excellent, as is typical for OLEDs, and the white value is also convincing. The brightness is great, so even in direct sunlight everything is still there procan be read easily. The S21 Ultra or My 11 Ultra are slightly better here, but the brightness of the Z Fold3 is also excellent. In my opinion (as with all Samsung flagships) there is still room for improvement in terms of viewing angle stability.
Use in everyday life
Everyday use of the outer display is a bit tedious as the panel is very narrow due to the elongated 24,5:9 aspect ratio, which makes one-handed operation easier, but especially typing on the keyboard, watching YouTube videos or taking photos difficult. Huawei has this Proproblem can be managed much better with the Mate X2, because a noticeably wider, quite normal outer smartphone display is used here. I mainly used the outer screen for my music controls, for Telegram or Instagram (because the Instagram app is not adapted for the large display at all). So I don't use the display too often (about 30 Procent of my use) and I constantly feel compelled to unfold the device because some things are just much more practical and just plain more fun with the larger display.
The big inner display
If you open the Z Fold3, a huge 7,6 inch OLED display comes to light, which has a resolution of 1.768 x 2.208 pixels that is sufficiently sharp. It also supports a smooth refresh rate of 120 Hertz.
Colors are also very appealing here, but not quite as realistic as with Huawei P50 Pro or the OnePlus 9 Pro played back. The black value is excellent and the white value is also more than impressive. The brightness of the inner display is also really good, so that even on sunny days there is no brightness Proproblems with the readability arise. However, I am a bit disappointed with the viewing angle stability, which is even more annoying with the inner display than with the outer display, because when folded, one half always looks much more bluish than the other, which the upper picture illustrates very well. In general, there is still a lot of room for improvement here, and that's really weak for a smartphone that costs 1.799 euros.
Use in everyday life
I mainly used the outer display in everyday life because it is simply a lot more fun. YouTube videos in particular look just great on such a large display, and so does general surfing, TechnikNews- Writing articles or learning vocabulary is not so much fun on any other smartphone. A few apps, such as Instagram, are not adapted to the almost square display, which often looks very strange, but in the settings the apps can also be displayed in 16: 9, which is a good solution, but you have to left and accept thick black bars on the right.
Software - One UI
The in-house user interface One UI, based on Android 11, is used as software. One UI is a highly customized interface that has little to do with stock Android. Nevertheless, I like it relatively well, because the idea of ​​One UI is to be able to operate the smartphones reasonably well with one hand despite the huge displays. There are also some additional functions, such as an eye protection mode, an ingenious gesture control, a very good always-on display and double tap to switch on and off. In addition, Samsung promises to provide the device with software updates for three years and security updates for four years.
Foldable features
Even if not all apps are (yet) optimally optimized for the larger display, Samsung has put a lot of effort into some apps, such as the Settings app. The app is divided into two parts, so that all points, such as the Display, the Home screen or the lock screen are displayed and all sub-items appear on the right-hand side (Fig. 1). Samsung has also come up with something useful in the browser, because all tabs are displayed on the top (Fig. 2), between which you can easily and conveniently switch back and forth - like with a laptop. If you open the camera app and close the smartphone a little, the app splits into two halves (Fig. 3). While the view finder can be seen on the left-hand side and you can take photos directly, the captured images are displayed on the left-hand side. If you look at this in the gallery and fold the smartphone by about 90 degrees in landscape format, the captured images appear at the top and a touchpad is displayed at the bottom (image 4).
Performance - good, but ...
Under the hood is the Snapdragon 888 from Qualcomm, which is manufactured using the energy-saving 5 nanometer process. It has 12 GB of RAM and, depending on the version, 256 or 512 GB of internal memory, which unfortunately cannot be expanded via a microSD card.
The everyday as well as the game performance are actually very good, which is not surprising with a Snapdragon 888 and 12 GB RAM, but every now and then there are minor stutters or delays, especially when you switch from the outer to the inner display or quickly between some apps back and forth. The performance is good, but I expect a little more from a smartphone that costs just under 2.000 euros. Samsung could definitely improve this with future updates. However, where there is no need for improvement is the excellent RAM management, because apps stay open in the background even after a long time.
Last but not least, I would like to quickly talk about the heat development, which is a big problem with some smartphones with the Qualcomm Snapdragon 888 Proproblem. The Z Fold3 does get noticeably warm from time to time, but it's nothing to worry about and overall Samsung has done a decent job here. A Realme gt, Sony Xperia 5III or Xiaomi Mi 11 Ultra with the Snapdragon 888 became (significantly) warmer in my everyday use.
Battery - the main weakness
Foldable smartphones, especially from Samsung, have got better and better in the last two years and are more and more similar to normal smartphones in terms of hardware technology, so that hardly any compromises have to be made. The battery is different, however, because it is relatively small for the enormous size of the Z Fold 3. The battery only measures 4.400 mAh and can only be charged with up to 25 watts, which is very embarrassing in 2021 for a smartphone that costs almost 2.000 euros, and as if that weren't enough, Samsung does not include a power adapter. For comparison, that about 300 Euros expensive Realme gt master is with the included 65 watt power supply in approximately 30 minutes fully charged. Samsung will have to catch up here as quickly as possible next year.
Unfortunately, I have to disappoint those who hoped that the battery life would at least be convincing. I often had Prodifficult to get through a day properly, which is very borderline. At about 70-proAfter a few cents of use of the inner display, I still had 5 to 6 at the end of the day with a screen-on time of 1 to 22 hours Procent battery left. Some people might just about get through a day, but it could get very tight towards the evening and those who use their smartphone frequently or simply more intensively should either mainly use the outer display, reduce the refresh rate to 60 Hertz or not to this at all (expensive) smartphone.
In conclusion, I can say that battery life is pretty much the Z Fold3's biggest weakness, but considering the small 4.400 mAh battery, I actually would have expected even less. For comparison, that OnePlus 9 Pro with a similarly large battery, which does not have to supply a large second tablet display with power, did not last longer in my test.
Camera - better than expected, but ...
The setup of the cameras is similar to that of the S21 or S21 Plus, only the telecamera differs, because while the S21 / S21 Plus uses a 64 megapixel 3-way hybrid telecamera, the Z Fold3 can capture objects with a 12 Megapixel telecamera can be optically enlarged twice. The main and ultra-wide-angle cameras, each with 2 megapixels, are completely identical, however. A 12 megapixel front camera is responsible for selfies on the outside and a 10 megapixel front camera on the inside.
Let's start with the main camera first. This takes typical Samsung bright and saturated pictures that don't always correspond to reality, but it's still absolutely fine. As extreme as with OPPO, the images are not oversaturated. The dynamic range is also quite convincing and surprising prothe 12 megapixel sensor produces very detailed images. It doesn't have to be in front of an S21 Ultra, OnePlus 9 Pro or OPPO Find X3 Pro hide. As soon as it gets darker, you should use the night mode, in which the images are exposed for a few seconds. It provides significantly brighter and slightly sharper images, which I very much welcome. I really like the natural colors and the relatively accurate white balance. I only see the OnePlus 9 in terms of sharpness Pro, Huawei P50 Pro and iPhone 13 Pro in front. In conclusion, it can be said that the main camera of the Z Fold3 is not quite appropriate for the RRP of 1.799 euros, but the differences to the S21 Ultra are surprisingly limited. I often even like the recordings a little better.
Except for the lack of autofocus, there are absolutely no differences on paper with the ultra wide-angle camera compared to the S21 Ultra, but a slightly lower sharpness is noticeable when using it. Otherwise, the ultra-wide-angle sensor delivers great shots with a very good dynamic range and decent color reproduction, even if colors are sometimes reproduced a little more strongly than in reality. When it comes to sharpness, other smartphones such as the OnePlus 9 Pro, OPPO Find X3 or Huawei Mate 40 Pro sometimes much better. In poor lighting conditions, the quality visibly decreases despite night mode. Every now and then, you can still get useful results, but the recordings often get too dark and quickly start to rustle. Here, too, OnePlus, OPPO and Huawei are a bit ahead.
The dual optical telephoto camera is honestly a bad joke, especially for the price on offer and compared to all of the flagship competition. Even that Huawei P30 Pro from 2019 is worlds better. At the latest from 5x magnification, images of the Z Fold3 can no longer be used, which is a shame. In my opinion, Samsung would have the zoom cameras of the S21 Ultra or at least the 5x telephoto lens of the Notes 20 Ultra have to obstruct. For comparison, Huawei has managed to build a periscope camera into the foldable Mate X2.
Videos in 4K at 30 or 60 FPS look really good in daylight. As soon as it gets dark, however, they are no longer usable and 8K videos are still a gimmick. Recordings with the 10 megapixel front camera can convince with a sufficiently natural color rendering and a good dynamic range, but the sharpness often leaves a lot to be desired. The 4 megapixel front camera under the inner display can be used to some extent for one or the other zoom meeting, but selfies should rather be taken with the other front camera or preferably with the main camera, because the sharpness in particular leaves a lot to be desired.
Test photos
Let's take a look at a few test photos. The following images are unprocessed, but compressed without loss in order to keep the loading times and memory consumption of the website low.
Comparison with the Samsung Galaxy S21 Ultra & Huawei P50 Pro
Last but not least, we want to compare the cameras with the competition in different situations. Here, on the one hand, the Galaxy S21 Ultra and, on the other hand, the Huawei P50 Pro on. At the P50 Pro it is important to mention that the following night shots are all im Automatic mode and were not recorded in night mode because the results are usually better in automatic mode.
Somewhat surprisingly, the Samsung Galaxy Z Fold3 with the main camera delivers the slightly sharper and lower-noise photos in good light conditions compared to the S21 Ultra. That P50 Pro goes a step further, but the difference is by no means big. Overall, there are no big differences in terms of color reproduction, only green tones are displayed slightly better on both Samsung smartphones than on the Huawei. If we switch to the ultra wide-angle camera, there are minimal differences in sharpness in favor of the S21 Ultra and P50 Pro.
As soon as the light conditions get worse, the Z Fold3 actually performs slightly better, even though it has the much smaller sensor on paper. The Z Fold3 is marginally beaten in terms of sharpness, but the S21 Ultra surprisingly fails across the board in terms of white balance, colors and the noise level and clearly has to admit defeat to the Fold3. The P50 Pro still delivers the best lowlight shots and that without night mode.
Others - great speakers, decent vibration motor, waterproof and more
Samsung has installed a loudspeaker on the top and bottom, which creates a stereo sound. The speakers get extremely loud and deliver a very full, balanced sound with a surprisingly large amount of bass, provided that you can talk about bass with smartphone speakers. Together with the current iPhones, the Mi 11 series and the Huawei P50 Pro we are dealing here with the currently best loudspeakers from this year's flagships. Kudos to Samsung.
The built-in vibration motor is not the best, but it still gives a high-quality feeling in the hand and sounds anything but disturbing.
The smartphone can be unlocked using the fingerprint sensor on the side of the frame, which is easy to reach and quickly unlocks the Z Fold3. There is still a bit of room for improvement in terms of reliability, but you can still cope with it.
Finally, I would like to positively emphasize that the Samsung Galaxy Z Fold3 is actually protected against the ingress of water according to IPX8, which is extremely impressive for a foldable smartphone. You should keep it away from dust, however, because like almost all other flagships, it is not dust-proof due to the folding mechanism.
Summary
The Samsung Galaxy Z Fold3 is anything but a perfect smartphone, because it has weaknesses in the battery, the zoom camera and the viewing angle stability and overall a Samsung Galaxy S21 Ultra, Huawei P50 Pro, Google Pixel 6 Pro, OnePlus 9 Pro and Co. are objectively the better smartphones, but the Z Fold3 is currently almost unrivaled because Samsung dominates the foldable market and there is no serious competition. Huawei also has a lot to offer with the Mate X2, but since this smartphone costs almost twice as much, comes without Google services and is only offered in China, it is absolutely not recommended here in Europe.
Therefore, I can recommend the Samsung Galaxy Z Fold3 to anyone who absolutely wants to use a foldable smartphone in everyday life, who wants to benefit from the advantages of the form factor proFitieren, who can get along with the weaknesses just mentioned and of course all those who can and also want to spend a proud 1.800 euros. Otherwise, I would rather advise against a purchase and to one Galaxy s21 ultra, OnePlus 9 Pro or co., because they have more to offer in terms of hardware technology for significantly less money.
Buy Samsung Galaxy Z Fold3
Recommendations for you