Samsung Galaxy Z Fold4 review: unboxing and first impression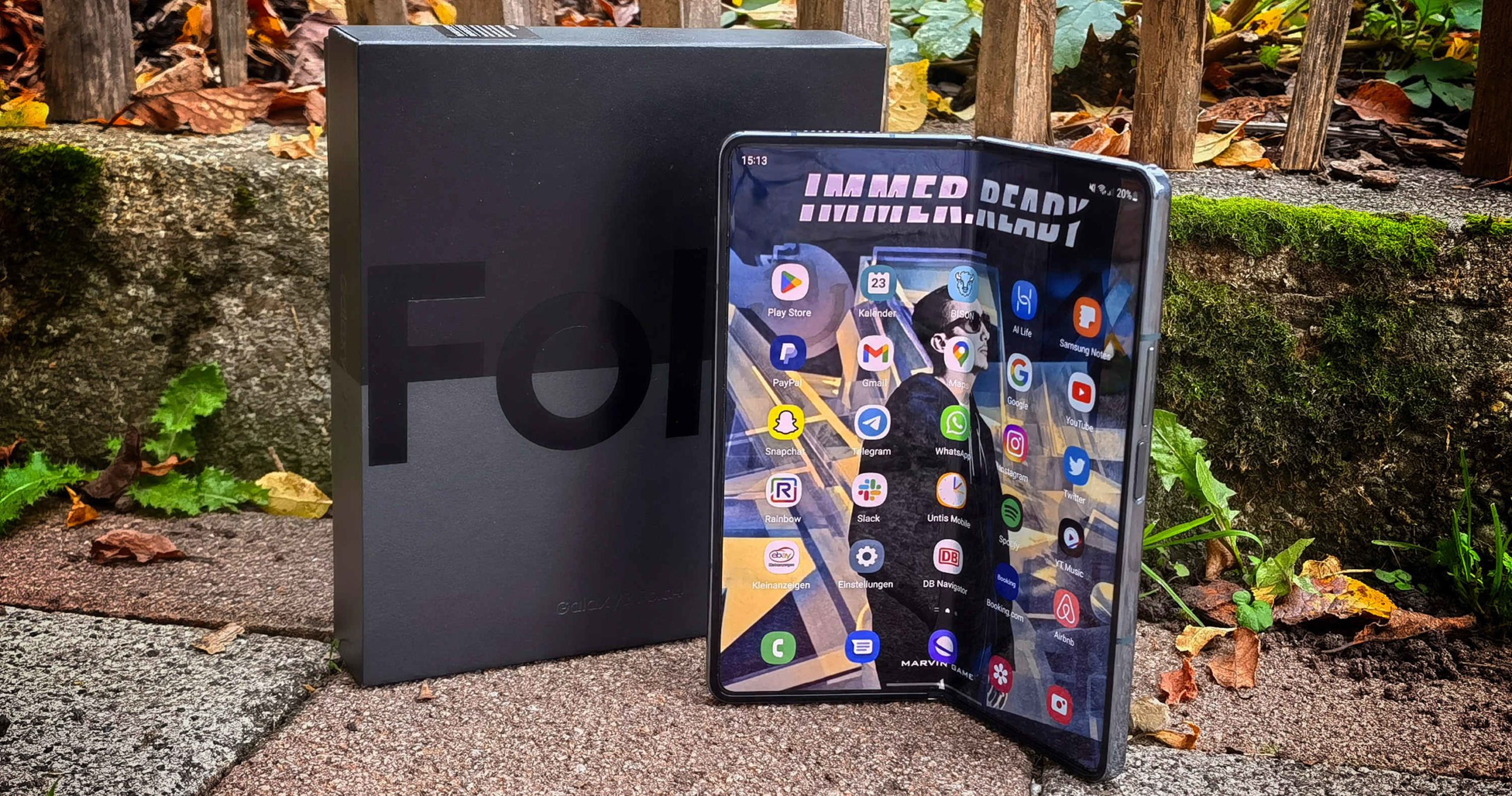 (Post picture: © 2022 TechnikNews)
A few weeks ago, Samsung introduced two new foldables, of which the Samsung Galaxy Z Fold4 has now arrived in our editorial office. Compared to the predecessor – which we also tested – not too much has changed, but Samsung has made a few fine changes.
On the one hand, the manufacturer would like to have refined the design and improved the cameras even further. In addition, the Snapdragon 8+ Gen1 from Qualcomm is a new, more efficient one Proprocessor is used, which should ensure longer runtimes despite the almost constant battery size. Unfortunately, the recommended retail price of 1.799 euros has not changed. You will find out in a few weeks in our test report whether this enormously high price is justified or whether the predecessor, which is now significantly cheaper, is more worthwhile. In the following lines we will first unpack the Samsung Galaxy Z Fold4 and then report on our first impression.
Unboxing
Both the black sales box and the unboxing are pretty unspectacular, because Samsung has delivered almost nothing since the Galaxy S21 series. In addition to the smartphone itself, only a SIM needle, paperwork and a USB-C to USB-C cable are included. Unfortunately, there is no trace of a case, a power supply unit or headphones, which is extremely unfortunate for 1.799 euros.
Samsung Galaxy Z Fold4 first impressions
My first impression of the Samsung Galaxy Z Fold4 is quite positive, which is partly due to the design. Both the high-gloss aluminum frame and the matte glass back leave an excellent impressionproA high-quality impression and the lower weight compared to the predecessor are noticeable. The thinner bezels around the inner screen are also a nice design change. However, I would have expected a little more from the aspect ratio of the outer panel. The display is very long and narrow, which makes typing very difficult.
The pure quality of the two displays makes a good impression so far. In particular, the smooth refresh rate of 120 Hertz improves the user experience considerably. Together with the Snapdragon 8+ Gen1, the Fold4 performs quickly and smoothly.
My absolute highlight after a few days of use is without question the sound quality of the built-in stereo speakers. They get extraordinarily loud and provide a very powerful sound. I have never had such a great sound experience with any other smartphone. The built-in vibration motor has also made a positive impression on me so far.
So far, these were my first impressions after a few days of everyday use. I can't report anything concrete about the battery life and the cameras at the moment. I need a few more days for that. We will take a close look at all this and much more in my detailed test report in a few weeks.
Buy Samsung Galaxy Z Fold4
Recommendations for you