Sony Xperia 1 IV review: The best smartphone on the market?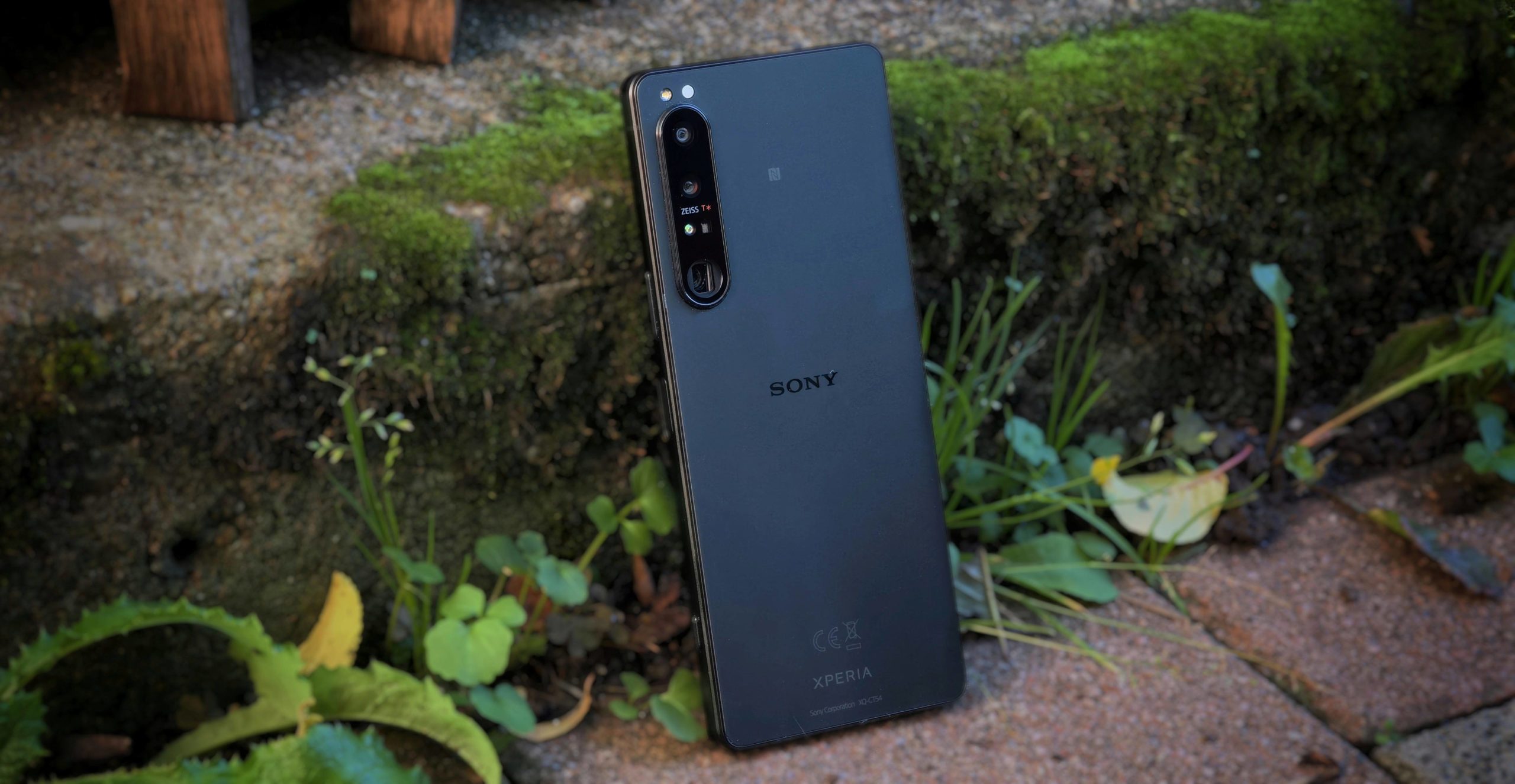 (Post picture: © 2022 TechnikNews )
Sony has been making two high-end smartphones with the 1 and 5 series for a long time now pro year ago, which differ mainly in size. In this review we take a look at the currently biggest and best flagship - the Sony Xperia 1 IV.
It is packed with the latest hardware: Among other things, it offers a large OLED display with 4K resolution and a smooth refresh rate of 120 Hertz, the Qualcomm Snapdragon 8 Gen1, a 5.000 mAh battery and a triple camera with a variable telephoto camera. However, Sony can also pay for all of this. For the Xperia 1 IV, customers have to pay a proud 1.399 euros (RRP). In the following lines you can read whether this price is justified and whether we are dealing with the best smartphone on the market.
Haptics & design
As with the predecessors, the Sony Xperia 1 IV is a very long smartphone, but it is quite narrow, which the dimensions make clear on paper: It measures 165 millimeters in height and 71 millimeters in width. In addition, there is a thickness of 8,2 millimeters and a comfortable weight of 185 grams. Due to the long aspect ratio and the rather low weight, the smartphone can actually be operated quite well, even if one-handed operation is of course not in all situations proworks flawlessly.
The frame is made of matte metal, which feels extremely high-quality and is quite resistant to fingerprints. Unfortunately, the frame – similar to that of the iPhone 14 Pro – angular, which creates a slightly sharp-edged feeling in the hand. Matte glass is used on the back, which I very much welcome. It appears extremely high quality and looks gorgeous in the offered black, white and violet colors. I tested the black model. Together with the subtle camera bump in the left corner, I consider the Xperia 1 IV to be one of the most beautiful and, above all, most inconspicuous smartphones on the market.
If we turn the smartphone around, we are greeted by a 6,5-inch display that is not interrupted by a notch or a punch hole. Instead, we have relatively thick bezels above and below the panel, at least by today's standards. At least Sony uses the space sensibly and installs stereo front speakers, the quality of which we will take care of towards the end of the test. Personally, I would have liked to have preferred thinner bezels, since all of the competition is significantly ahead here. Nevertheless, the front looks quite coherent, since the edges above and below the screen are about the same thickness and Sony thus visibly stands out from the competition.
Processing & buttons
I really like the processing of the case. Nothing creaks, the back doesn't dent and there are no visible gaps, such as the transition from the front to the frame.
Unfortunately, the keys look a little different. The power button, which houses the fingerprint sensor, is a bit too far down for my taste and has a bad pressure point, which bothered me a lot in everyday life. The buttons for volume up and down are better processed, but there is still room for improvement here. At least there is a button for the camera release. When taking pictures in horizontal mode, you can simply press the shutter button with your index finger. It can also be pressed in standby mode to launch the camera. This feature is quite useful in everyday life.
Display – 120 Hertz & high resolution, but…
The OLED display measures 6,5 inches diagonally and has an extremely sharp resolution of 3.840 x 1.644 pixels, so that no individual pixels can be seen in everyday use. It also supports a smooth refresh rate of 120 Hertz, which makes all animations and scrolling look buttery smooth.
Colors are reproduced beautifully and realistically and the black level is excellent, as is typical for OLEDs. The white value is also great, but only if you look at the display from the front. If you tilt the smartphone slightly to the side, the colors turn bluish, which is particularly noticeable with white content. The maximum brightness is okay, but it can get a bit difficult to read in direct sunlight. In these points, the Sony Xperia 1 IV is definitely not worth 1.399 euros.
Software – almost pure Android
Android 12 with the in-house XperiaUI is used as the software. It's very similar to stock Android and comes with some useful extra features like focus mode, which pauses apps and hides their notifications. Furthermore, a night mode, an ingenious gesture control and a night light mode are on board. With the latter, the screen acquires a yellowish tint that is easier on the eyes. There was hardly any bloatware pre-installed ex works.
Dynamic vibration
Sony also integrates a very special feature that is already available with the Xperia 1 was introduced. The so-called dynamic vibration improves the media experience through vibrations when playing films, videos or music. To turn this feature on, all you have to do is press the volume button to bring up the volume window and select an effect. I think this is a very useful feature, especially when gambling. With music, on the other hand, not so much, because who keeps their smartphone in their hands while listening to music? I also find the vibration motor a bit too loud, which is why I always deactivated the dynamic vibration when listening to music.
Performance – flawless
Under the hood is the Snapdragon 8 Gen1 from Qualcomm, which is supported by 12 GB of RAM. The internal memory is 256 GB and can be expanded by up to 1 TB using a microSD card. For this I would like to praise Sony across the board, because nowadays you will hardly find any current flagship smartphones with memory expansion.
The everyday performance of the Sony Xperia 1 IV is just great. Apps start and close extremely quickly and there were almost never any major stutters or delays. Thanks to the smooth refresh rate of 120 Hertz, all animations are played back noticeably more smoothly than with only 60 Hertz. With games, the smartphone has none Protrouble. It is only noticeable that it gets warm quite quickly, even with less complex things.
Battery – long charging times and good running times
Inside is a 5.000 mAh battery that can be charged with a cable at up to 30 watts. This will charge the battery to 30 in about 50 minutes Procent charged, which is a joke for such an expensive flagship smartphone these days. Some OnePlus, OPPO and Xiaomi devices are fully charged after 30 minutes and with a Realm GT Neo3, OnePlus 10T or Xiaomi 11t Pro there are also a few devices that are fully charged after about 20 minutes. Sony must finally deliver more here. At least wireless charging is on board, but even that is slow by today's standards.
Fortunately, Sony can definitely score with the runtime. While the Xperia 1 IV isn't a long-distance runner and heavy users should be able to drain it in a day, the runtimes should be enough for me and the majority of people. With permanently activated 120 Hertz I usually had between 4 and 6 at the end of the day with a screen-on-time of 3 to 45 hours Procent battery left.
Camera - too little for 1.399 euros
On the back sits a triple camera, which is led by a 12-megapixel main camera with an aperture of f/1.7. At 1/1.7 inches, it's quite small by today's standards, especially for such an expensive flagship. Sony also installs a 12 megapixel ultra wide-angle camera and a telephoto camera with 12 megapixels. The latter is a true variable telephoto camera, optically magnifying objects from 3,5x to 5,2x, which is very impressive. Selfies succeed with a 12 megapixel front camera.
Before we start with the image quality, I unfortunately have to criticize Sony in terms of shutter speed and preview quality. Rarely has point-and-shoot been so little fun as with the Xperia 1 IV, because the shutter release takes a relatively long time and the quality looks so unbelievably bad in the preview that you really don't feel like taking pictures anymore. Sony urgently needs to improve this.
Now let's move on to the final image quality. Both the main and the ultra-wide-angle camera take very nice pictures with a decent dynamic range and natural color reproduction in good lighting conditions. The sharpness is quite sufficient, but I see a point here Huawei P50 Pro, Xiaomi mi 11 ultra and Vivo X80 Pro a little further ahead. As soon as the light conditions get worse, the Xperia 1 IV can no longer quite keep up with the very best from Huawei, Xiaomi and Vivo in my opinion. Although the images are very realistic, they lack a bit of sharpness and in extremely low light conditions you quickly realize that the sensor cannot capture too much light due to its physical size.
I actually would have expected (significantly) more from the telephoto camera. The results between 3,5x and 5,2x magnification have the same image quality, which is not the case with the competition, but the pure image quality is not really convincing. Colors are reproduced accurately (sometimes a bit too pale), but all flagship smartphones of the last two years are in terms of sharpness and low light performance with periscope camera visibly better.
Anyone who chooses "Photo Pro' and 'cinema Pro" interested, I recommend our review of the Xperia 5 III:
Other - great speakers, good vibration motor & more
Sony makes good use of the comparatively thick screen bezels by installing stereo front speakers that can get very loud. Despite an IP68 certification against the ingress of water and dust, the speakers sound really good. Sony has done a great job here.
The built-in vibration motor is one of the best in a smartphone. It conveys a very high-quality feeling and sounds neither annoying nor loud.
Last but not least, I would like to address the fingerprint sensor. This is housed in the power button on the right side, which I don't like that much. As already mentioned, the button is a bit too far down for my taste, so I don't always hit the sensor correctly with my finger. This leads to incorrect entries. However, if you hit it perfectly, the smartphone will be unlocked very quickly.
Summary
The Sony Xperia 1 IV leaves me with mixed feelings. With the design, the performance, the speakers, the expandable memory, the jack connection and the decent battery life, the smartphone has some strengths, but with the mixed display, the long loading times and the expandable camera, there are unfortunately also a few weaknesses that are responsible for a recommended retail price of 1.399 euros should not be allowed. For this price I actually expect the best smartphone on the market, but in my opinion Sony has unfortunately not managed to do that with the Xperia 1 IV.
It's still a good smartphone. If the price has fallen below 1.000 euros and you attach great importance to a memory expansion and/or a jack connection, for example, you are welcome to access it and you will not regret it.
Buy Sony Xperia 1IV
Recommendations for you