>> Test the latest technology and much more: apply to us! <
Surface headphones review: the hands-on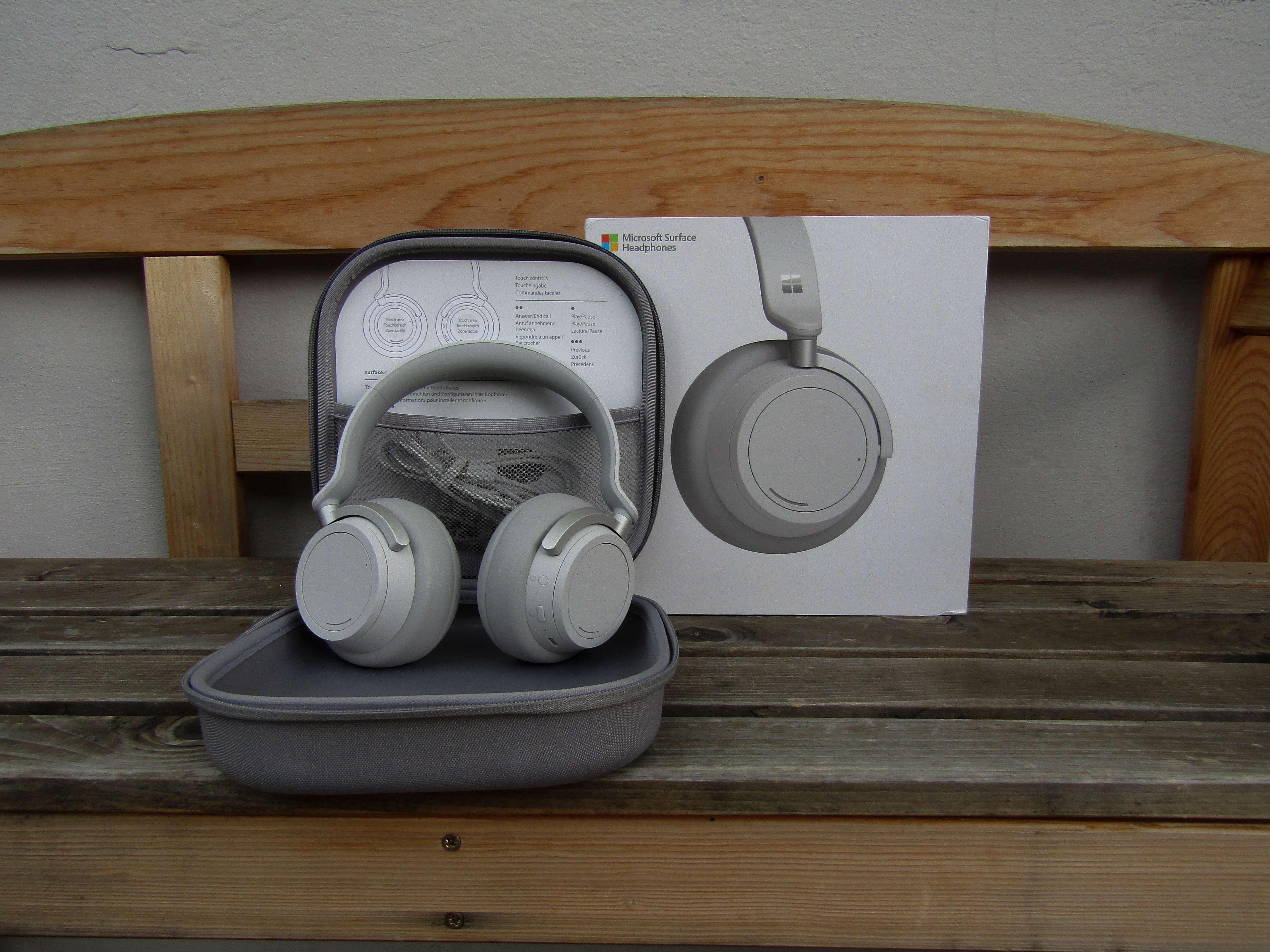 (Post picture: © 2019 TechnikNews)
With the Surface Headphones Microsoft showed its own on-ear headphones for the first time. I got a test device and could already look at it. The hands-on.
Unboxing
The packaging of the Surface Headphones looks like the packaging of other surfaceProducts. So that means she's white and a picture of the Proproduct, a Microsoft logo and several inscriptions. You can get inside the box by pulling the lid upwards. Then the gray carrying case immediately appears, in which the Surface Headphones are located. You will also find a USB-C cable, a jack cable and a quick start guide that Microsoft printed on a piece of cardboard. Under the bag for the headphones there are a few more notes, such as warnings.
initial setup
In order to be able to connect the Surface Headphones to a playback device, the headphones have to be put into pairing mode. The on-ears then appear immediately in the Bluetooth settings of the desired device. If Bluetooth is activated on a PC with Windows 10, a separate message about pairing appears. One click of the mouse is enough and playback can begin. Alternatively, Microsoft offers a companion app for Windows 10, in which you can get help with setup.
Surface Headphones: first impression
On the day I publish this article, I have been using the headphones for two days. During this time I noticed a few things. The first thing would be the carrying case for the on-ear headphones. Even if it looks very high quality, it is simply too big. I would have liked to have been able to fold the Surface Headphones so that the carrying case could have been smaller.
So far, I also like that the ear pads are very soft and that the sound sounds very good so far. It is also practical that the remaining battery life is reported when the power button is pressed. I will now extensively test the Surface Headphones and will be back with the detailed test report soon.
Recommendations for you