Tasks made easy: the smart Todoist in the Apptest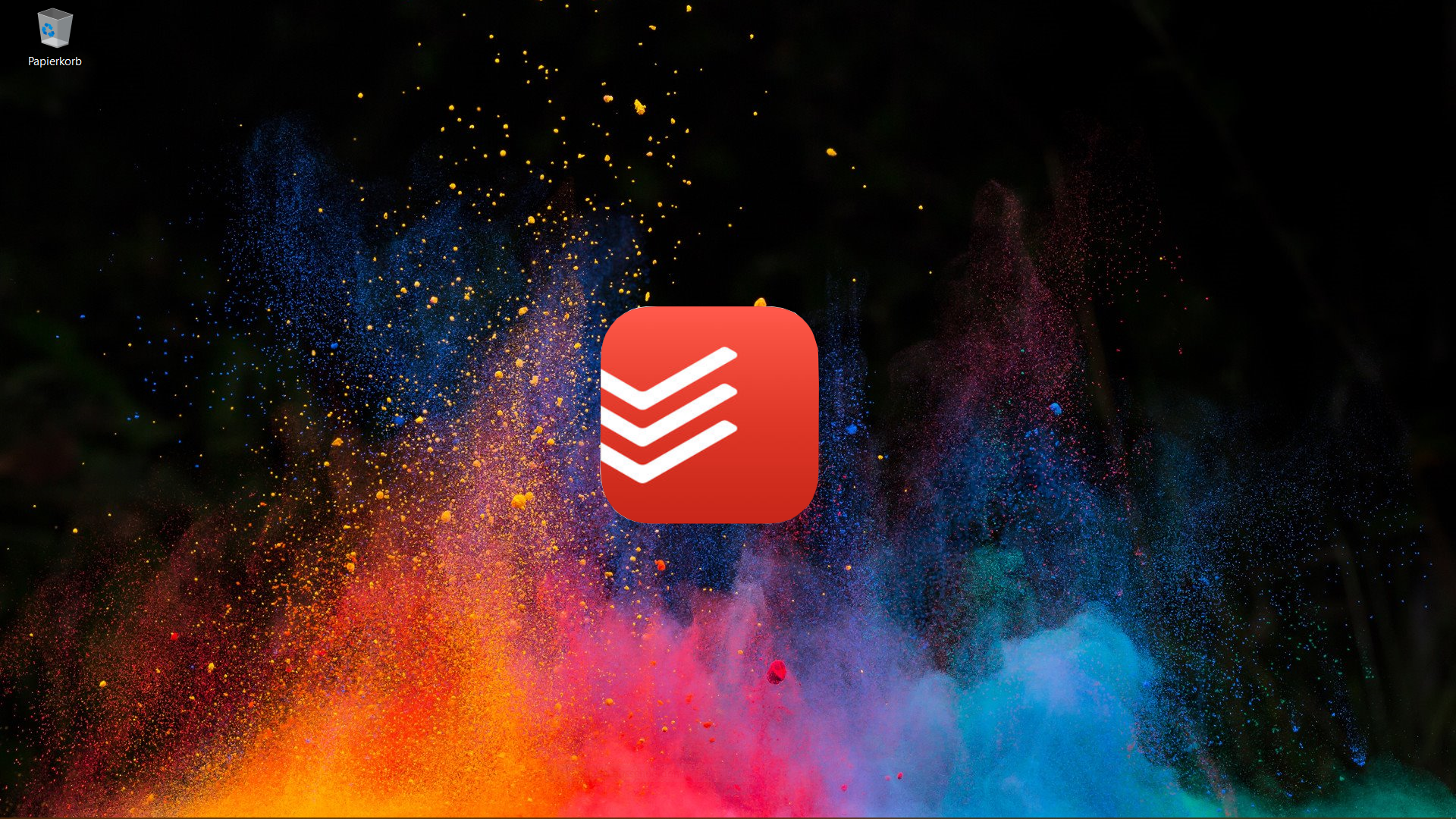 (Post picture: © 2018 TechnikNews)
Mine appeared a few months ago Apptest to Wunderlist, which is a pretty basic task manager. I've now ventured into new territory and Todoist is offprobeers. My app test.
Disclaimer: I bought Todoist Premium myself for test purposes and private purposes. This article is not affiliated with Todoist.
Design and construction
Todoist is available for different platforms, which is why the design is a bit different everywhere. The structure, however, is always the same. For this report I will refer to the web version and the Android app, but also briefly mention the browser extension for Chrome.
Opening the app takes you to its home page. This can be either the Inbox, Today's Tasks view, Tasks for the next seven days view, or a specific one Proproject. The user can determine this himself in the settings. No matter where you come from, your tasks are then displayed in a list everywhere. In the web version there is a checkbox for each task, whereas on Android you have to swipe a task to the right when you have completed it.
Additionally, for a task, you can see its due date and time, which turns red when exceeded, the priority that can be assigned to a task, the labels assigned to the task, and the associated Proproject.
The left sidebar, which can be extended on Android, houses the menu and the overview of its Projects, the labels and its filters. Is a ProIf a project, a label or a filter is particularly important, you can pin it directly under the top three entries in the sidebar.
Proprojects
ProProjects are to Todoist what notebooks are to OneNote or Evernote. You can create as many of them as you like and, in addition to your own name, you can also add one of a total of 22 colors as a label. If you want, there's an option to add emojis using the operating system's keyboard, like I did. to ProYou can also project subproassign projects. You can do that by entering a Project to the right in the list, creating a small indent.
labels
Labels are a premium feature of Todoist. They allow similar tasks across multiple Proto bundle projects in one place so that they can be found quickly. For example, you can do all the tasks that require the laptop with the label @Laptop mark. Or all of the tasks that you have to do at home can be included @At home be marked. A label can, as with Proassigned to one of a total of 13 colors.
Filter
Filters make it possible to filter certain tasks according to user-defined criteria, which the name suggests. Let me explain the whole thing in more detail with an example: I have a filter that Homework today called. As a criterion I have today & @ homework chosen. This means that this filter shows me all the tasks that are due today and the label Homework got. In short: all the homework that still needs to be done today.
Dennis Vitt wrote a complete article on the filter function on his website. You can find this here .
Another example would be a filter with the criteria (overdue | today) & #work. This would then show all ToDo tasks that are overdue or due today and are in the Project work are located. However, I noticed that it takes some time to recognize the possibilities of this feature, which makes it all the more useful.
Creating tasks
There are several ways to add tasks and tasks to Todoist. On Android, for example, you have the option of activating the Quick Tile in the notification center so that you don't even have to open the app. Tasks can also be added via integrations, such as the Slack integration or the Google Calendar. I will come back to integrations in more detail later.
In the web version or in the app on Android you can simply use the plus icon as normal. The practical thing is that you don't have to specify all the details manually when creating, i.e. you can very easily Tidy the room on Monday at 15:00 p.m. #Private @todo enter the task clean up the room with a due date of 15:00 on Monday Project Private with the label To do is created.
I also find it helpful that you can write individual words in a task in bold. To do this, you simply have to put two callsigns to the right and left of the desired word. What is worth mentioning for Apple users is that tasks can also be created using Siri.
Interact with tasks
In Todoist you have quite a few ways to interact with your tasks. Something I've rarely used is drag and drop to pull tasks from Proproject to Proto move the project. Rather, I used it to set tasks within a Proto organize the project. From my point of view, what makes the organization of the tasks much easier are headers, which contain unnecessary subproavoid projects. This is created by putting a colon at the end of a new task.
If you have not yet assigned an exact date to your task, you can do this with Smart Schedule. I have never used this, however, as I have always planned my to-dos immediately.
Another handy way to interact with your tasks is through the Chrome Extension. This not only enables the creation of new tasks, no, it even offers the entire Todoist experience of the web app in a fairly small space. I didn't notice any Todoist feature that isn't also available in the extension.
Integrations
Todoist offers APIs for developers and other services, i.e. developer interfaces, so that these integrations for the ToDo Manager procan grammer I've only checked out the Google Calendar integration so farprobet and those for Slack.
With the Google Calendar, all tasks are synchronized with your own planner. You can then move them, delete them and even create new ones. All changes are always compared with Todoist.
The integration for Slack is not as extensive as that for the calendar. With the command / todoist you can easily create tasks that are then in the desired Proproject can be displayed with the desired labels.
Recommendations for you