Urbanista London review: stylish and durable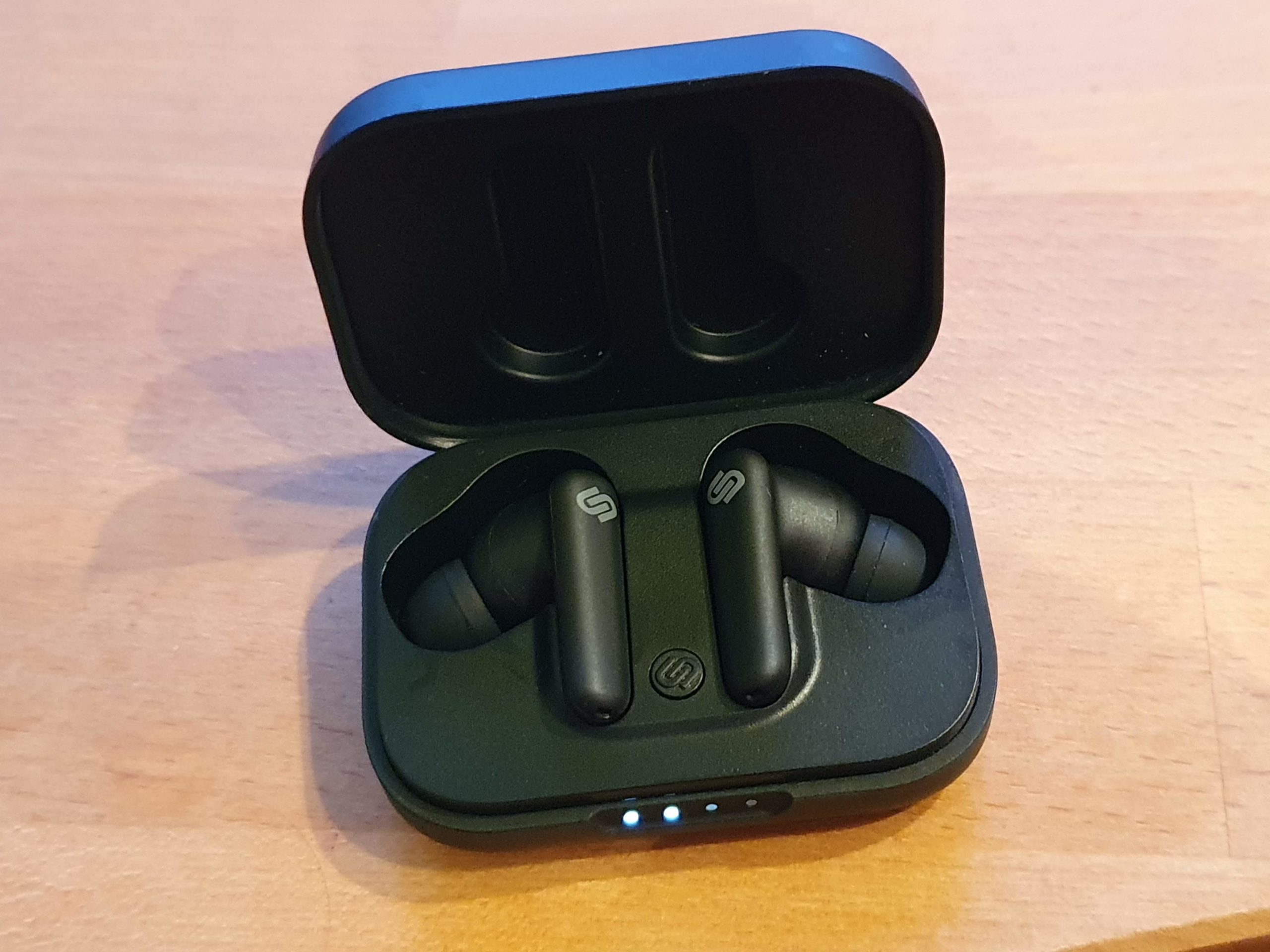 (Post picture: © 2020 TechnikNews))
With the Urban planner London has an alternative for the Swedish brand AirPods Pro brought to market for the small budget. We tested the TWS headphones.
Design and processing by Urbanista London
The Urbanista London don't just look like the AirPods Pro from Apple, they are also very well made. I received the headphones in black, which I personally like very much. The headphones did not show any defects in terms of workmanship.
Comfort and sound of the Urbanista London
The Urbanista London sit well in the ears, but care should be taken which of the eartips is used. The larger version fit better for me, so always remove all three eartipsprobeer Unfortunately, the sound was weaker compared to other TWS. The bass is very dominant, which affects the representation of the treble. But that is also intentional, the manufacturer is not called "Urbanista" for nothing. The urban sound, i.e. rap, is very much in focus here, which I like. But if you are more into classical music, you should look more towards Sony. Unfortunately, the audio codex aptX is not supported either, but SBC and AAC are already included.
Features
The most advertised feature is the ANC mode. This increases the bass range again and filters out light ambient noises, louder noises are only faintly filtered out and can still be heard clearly. What I still really miss is my own app for defining settings. For example, to set filters and adjust the gestures, or to download a software update. In addition, the headphones are waterproof according to IPX4, so you can use them for sports.
send email now
The headphones are connected via Bluetooth, the headphones are based on the latest Bluetooth 5 standard. Connecting to the headphones is also very easy. Open the case, select the headphones in the Bluetooth settings and that's it. This is not as easy as connecting AirPods to an iPhone or the Galaxy Buds to a Samsung phone, but that is not possible without cooperation with a manufacturer.
Accumulator
Urbanista promises a battery life of 5 hours for the headphones, in my test I achieved around 4 to 4,5 hours. The headphones can be recharged four times with the case.
Summary
The Urbanista London are stylish, well-fitting and affordable TWS headphones. The sound is good enough for sports or for the train journey, but those who are audiophiles should look into the higher price segments. Also, the ANC cannot work with the AirPods Pro keep up, but I didn't expect that either. I liked the design, but that doesn't have to be the case for everyone.
Recommendations for you