Vivo V21 5G review: solid smartphone with excellent front camera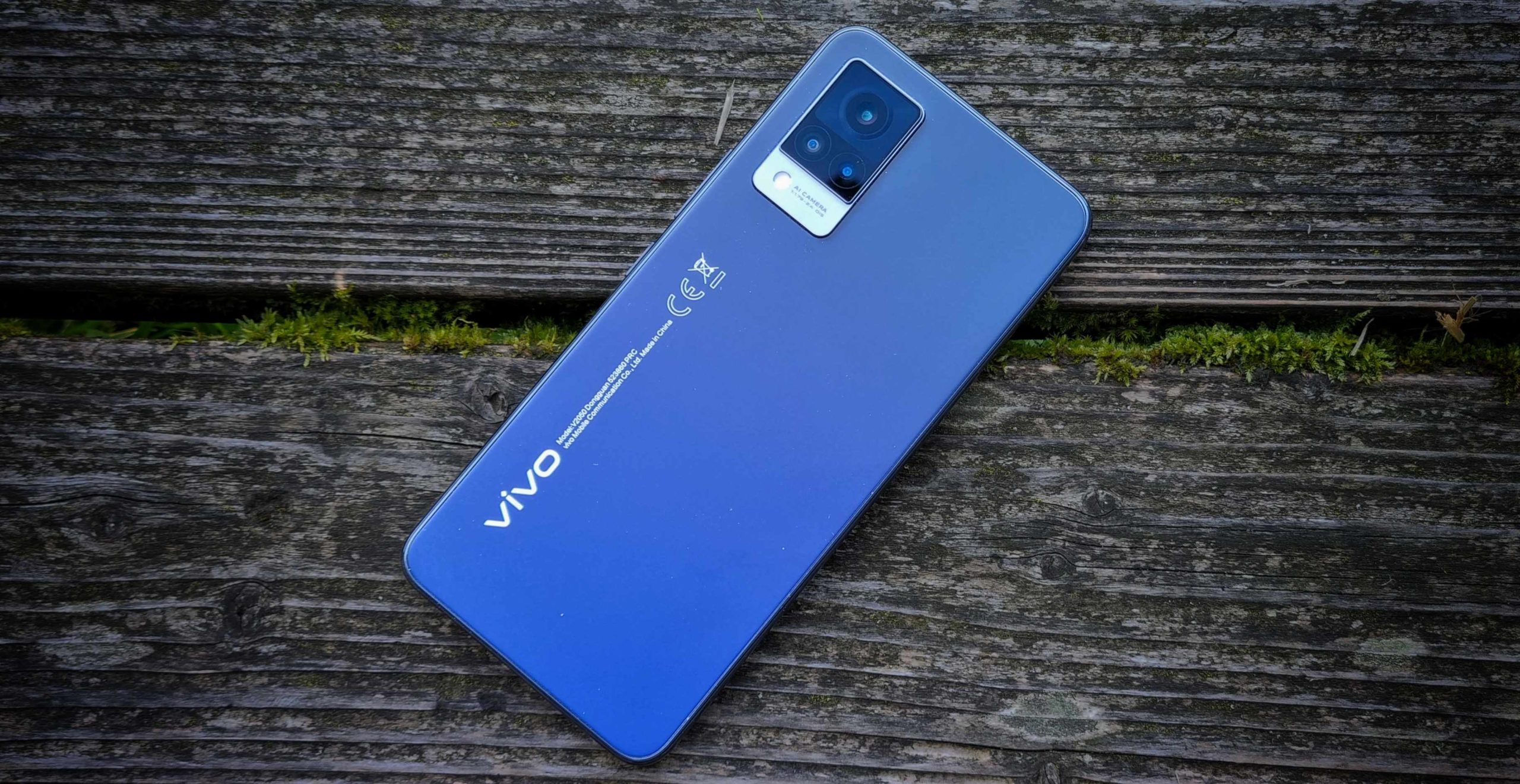 (Post picture: © 2021 TechnikNews)
Vivo has been on the German market for almost a year now and recently also in Austria. They started their journey at the end of last year with some smartphones from the X and Y series and led them with the X60 Pro and Y72 consistently further. But that's not all, because the first device in the V series, the Vivo V21 5G, is now also available in this country.
This started with a recommended retail price of 399 euros and, according to Vivo, is particularly impressive with the 44 megapixel front camera. But the rest of the technical data is also quite impressive: This is what works under the hood of the MediaTek Dimensity 800U, which I already know about Realme 7 5G Convincing all along the line, the built-in OLED display supports a smooth 90 Hertz refresh rate, the 4.000 mAh battery can be quickly charged with up to 33 watts and the 64 megapixel triple camera should ensure great results. Whether the Vivo V21 5G was not only convincing on paper, but also in everyday life and how good the front camera really is, you can find out in this detailed review.
Haptics, design and processing
In terms of design, the Vivo V21 5G is a successful change on the smartphone market. It is neither particularly large nor small, which I welcome very much and the dimensions of 159,68 mm in height and 73,9 mm in width already suggest on paper. In addition, there is the very pleasant weight of 176 grams and the thickness of only 7,29 mm. Because of this, the V21 5G is very pleasant to hold, can still be operated with one hand and the form factor reminds me of that Xiaomi Mi 11 Lite 5G, mainly because there are virtually no differences in the frame. Vivo uses a flat frame, similar to Apple's current iPhones, even if the Chinese manufacturer hasn't succeeded nearly as well, especially since the frame is unfortunately made of plastic with a high-gloss finish, which doesn't really feel high-quality and almost magically attracts fingerprints leaves. Luckily there are ProDon't worry about the back, because it's made of frosted glass. For 400 euros, this is definitely very commendable. However, since the back does not flow smoothly into the frame, the V21 is a bit sharp-edged in the hand, although it is not quite as extreme as the iPhone 12.
Although it looks pretty chic, it doesn't feel particularly high-quality due to the choice of plastic. (Image: TechnikNews)
Vivo hasn't managed the flattened frame as well as Apple on the iPhone 12 for a long time. (Image: TechnikNews)
When it comes to colors, customers can choose between "Sunset Dazzle" and "Dusk Blue". I tested the latter and in the right light it shows a slight color gradient. Personally, I really like this color, but prefer "Sunset Dazzle". When it comes to camera design, the V21 uses a design language similar to that of the Vivo X60 Pro on. The camera module is in the left corner and is divided into two.
A large OLED display dominates the front, the quality of which we will take a closer look at in a moment. The panel is interrupted by a small, teardrop-shaped notch that accommodates the front camera. Such a solution is very seldom seen these days and at first glance it may seem a bit out of date, as you have become so used to punch holes in the display over the past few months. I suspect, however, that Vivo had to rely on a notch, otherwise they would not have been able to accommodate the large 44 megapixel front camera in the form of a small punch hole in the display. The notch doesn't bother me at any time, I would have wished for thinner display bezels much more. For 400 euros this is still okay, but Xiaomi with the Mi 11 Lite 5G and Samsung with the A52 are one step further here.
When it comes to processing, the Vivo V21 5G does a solid job. It looks quite stable and, unlike some competitors, the back cannot be visibly depressed. In addition, the keys are excellently positioned, but could be a bit tighter in the case. The pressure point is acceptable.
Display - good quality
The front is dominated by a 6,44-inch OLED display with a long 20: 9 aspect ratio, which has a pleasantly sharp resolution of 2.404 × 1.080 pixels and supports a fluid refresh rate of 90 Hertz, which means that all animations run smoothly. A few competitors offer 120 Hertz, such as the Poco F3 or Realme gt a little more, but 90 Hertz is still absolutely fine for 400 euros.
Overall, the panel is calibrated a little too cold for my taste, but this is hardly noticeable in everyday use. In principle, the color reproduction in the "Professionell" convince, but does not quite come close to the Realme GT. As is typical for OLEDs, the contrast and black values ​​are excellent and the white value is also great. The screen only turns a little yellowish when viewed from the side, but that is completely normal in this price range. I was positively surprised by the maximum brightness, especially in automatic mode, where the panel is still easy to read even in direct sunlight.
Software - Funtouch OS
Funtouch OS, based on Android 11, is used as the software. In terms of looks, the in-house user interface is very reminiscent of stock Android. The settings are very clear, there is an app drawer and the notification bar is similar to Pixel smartphones with Stock Android. There are also some useful additional functions, such as a good always-on display, a dark mode and eye protection mode, and some dynamic effects with which you can, for example, change the animation when unlocking via the fingerprint sensor. Gesture control is of course also on board, but strangely enough, animations don't look nearly as nice as on the X60 Pro out. This is where Vivo could improve with future updates.
Vivo is going in the right direction with the software by mixing the simple stock Android with some useful additional functions, but a few things bothered me in everyday life:
Unlike most other smartphones, app grids cannot be set (5 apps in a row and no more or less).
There is still no quick start function for the camera (for example, press the power button twice).
With gesture control, you cannot switch between the individual apps by swiping over the lower bar, which is the case with all the others prois possible without any problems.
Performance - average
Inside is a Dimensity 800U from MediaTek, which has already done an excellent job in the Realme 7 5G. It is supported by 8 GB of RAM and 128 GB of internal storage procan easily be expanded via a microSD card.
I would describe the day-to-day performance as average. Apps start sufficiently quickly, the 90 hertz definitely have a positive effect, but there are occasional stutters in apps and on the home screen, which shouldn't be the case for 400 euros. I would have expected a little more here, especially since the aforementioned Realme 7 5G with the same Processor performs a little better. In addition, it can be discussed whether this Proprocessor is installed in a smartphone that costs 400 euros. In terms of the competition, it's definitely not, even if the Dimensity 800U isn't bad in principle Proprocessor is, but for the price I would have liked to have seen the Snapdragon 780G or at least the Dimensity 900.
Games run with decent graphics and the smartphone never gets uncomfortably warm. With 8 GB of RAM, the V21 5G has absolutely no multitasking Proproblems. Apps remain open in the background for a very long time, even after intensive and long use.
Battery - surprisingly good
The 4.000 mAh battery ensures surprisingly good runtimes. The Vivo V21 5G always got me through a day easily and even 1,5 days were usually not Proproblem At the end of the day, with a screen-on-time of 5,5 to 6 hours, I usually still had 35 to 45 Procent battery left, which are really strong values, especially for the rather average battery capacity of 4.000 mAh. If you hold back a bit with your use or switch to 60 Hertz, you can also go up to two days without charging.
With the included 33 watt power supply, the smartphone goes from 0 to 100 in just over an hour Profully charged. Unfortunately, there is no wireless charging, although you can't really expect this feature for 400 euros.
Camera - solid main camera, disappointing ultra-wide-angle camera
We get a rather unspectacular camera setup on the back. The main sensor with 64 megapixels comes from Samsung, is 1 / 1.97 inches and should be able to absorb a lot of light thanks to the bright aperture of f / 1.79. There is also the typical 8 megapixel ultra-wide-angle camera with a sensor size of 1/4 inch, which we can see in almost all smartphones for less than 400 euros. A 2 megapixel macro camera should of course not be missing for this price. The front camera, which has a resolution of 44 megapixels, is quite large at 1 / 2.65 inches, has an optical image stabilizer and even an autofocus on board, stands out positively.
In good lighting conditions, the V21 5G delivers detailed images with mostly realistic color rendering. The dynamic range is good, but every now and then it comes to slightly overexposed or underexposed areas. Here, for example, the Pixel 4a or perform OnePlus North a little better. The artificial re-sharpening of the software is quite noticeable, which makes the images look a little unnatural on closer inspection. As soon as it gets darker, I recommend using the night mode with longer exposure. Only then are night shots reasonably useful. The image sharpness and color reproduction are okay, but Vivo could improve a little with future updates in terms of both white balance and dynamic range.
The ultra-wide-angle camera certainly provides added value in daylight, as significantly more can be captured. However, the image quality is not convincing. Details in the pictures leave a lot to be desired, which gets worse towards the edges and bright areas, such as the sky, are mostly overexposed. This camera is completely unusable in artificial light, twilight or even in low light.
As with almost all other mid-range smartphones, the image quality of the 2 megapixel macro camera is also very disappointing here. Pictures miss some details and colors are displayed too pale. Vivo could have saved this camera and should have invested the money saved for it in a decent ultra-wide-angle camera.
Convincing front camera
I really like the front camera, both for photos and videos. Selfies are particularly detailed and faces are rendered beautifully and naturally. The dynamic range is also impressive. As soon as it gets darker, there are several approaches you can take to improve your image. On the one hand, there is also a night mode on the front camera, which, despite the deactivated beauty filter, draws faces much too softly and otherwise brings hardly any improvements. Therefore I would recommend not to use the night mode, but instead to use the built-in LEDs ("soft light") above the display or the screen flash (the screen lights up white - "aura").
Videos can be recorded in 4K with up to 30 FPS with excellent image stabilization, which particularly stands out from the competition due to the sharpness of the image. The colors also look beautifully realistic and the autofocus is pleasantly reliable. The dynamic range and audio quality are okay, but could be a little better.
Test photos
Let's take a look at a few test photos. As always, the following images are absolutely unprocessed, but compressed without loss in order to keep loading times and memory consumption of the website low.
Comparison with the OnePlus Nord
Finally, we want to compare the cameras of the V21 5G with the OnePlus Nord. You have to keep in mind that the Nord currently costs around 50 euros less.
The camera comparison shows pretty well that there are no big differences in the main camera. OnePlus tends towards saturated colors and Vivo towards realistic, sometimes even slightly pale colors. There is no clear winner when it comes to sharpness and there are no significant differences even when it comes to dynamic range. If we switch to the ultra wide-angle camera, the V21 5G wins in terms of color reproduction, but is clearly beaten by the OnePlus Nord in all other points, such as dynamic range and sharpness. If you would like to take pictures in low light conditions, you should probably use the Nord, as this usually produces brighter pictures with more attractive colors produe. The V21 5G usually takes slightly sharper pictures.
Other - good fingerprint sensor, disappointing speaker, and more
I would like to positively highlight the fingerprint sensor in the display, which is easy to reach and unlocks the device very quickly and reliably.
After stereo speakers have become standard in this price range in recent months, Vivo continues to oppose this. You only install a mono speaker on the underside, which on the one hand is easy to cover and on the other hand does not sound particularly good. It lacks bass in particular and there is also room for improvement in volume. Even the much cheaper one plays here Redmi Note 10 Pro in a completely different league.
Last but not least, I would like to dedicate myself to the vibration motor, which is a major weakness in all current Vivo smartphones and, unfortunately, it is also the same with the Vivo V21 5G. It feels very cheap and sounds rather annoying. Xiaomi, Realme, OnePlus and even Samsung are noticeably better here.
Summary
The Vivo V21 5G is a rock-solid mid-range smartphone, which stands out from the competition in particular with its excellent 44 megapixel front camera. No other smartphone in this price range succeeds in making such great selfies and thus Vivo has developed a unique selling point. I am of the opinion that the recommended retail price is a bit too high, as is typical of Vivo, but if you mainly value the front camera on your smartphone and use it often in everyday life, you can even grab the V400 21G for 5 euros and will be very happy with it.
I would recommend everyone else to wait a few more weeks or months until the price drops to around 300 euros, because in terms of hardware, this smartphone is worth 300 instead of 400 euros. In terms of performance in particular, many cheaper competitors, such as the Poco F3 or Mi 11 Lite 5G, have a clear lead. In addition, there are better main and ultra-wide-angle cameras and even with the display, which is actually a strength of the V21 5G, there are better alternatives with the Poco F3 and Realme GT. So it's worth taking a look at the stiff competition.
We thank Vivo Germany for providing the V21 5G!
Buy Vivo V21 5G
Recommendations for you