>> Test the latest technology and much more: apply to us! <
Vivo X51 5G review: Excellent smartphone with one disadvantage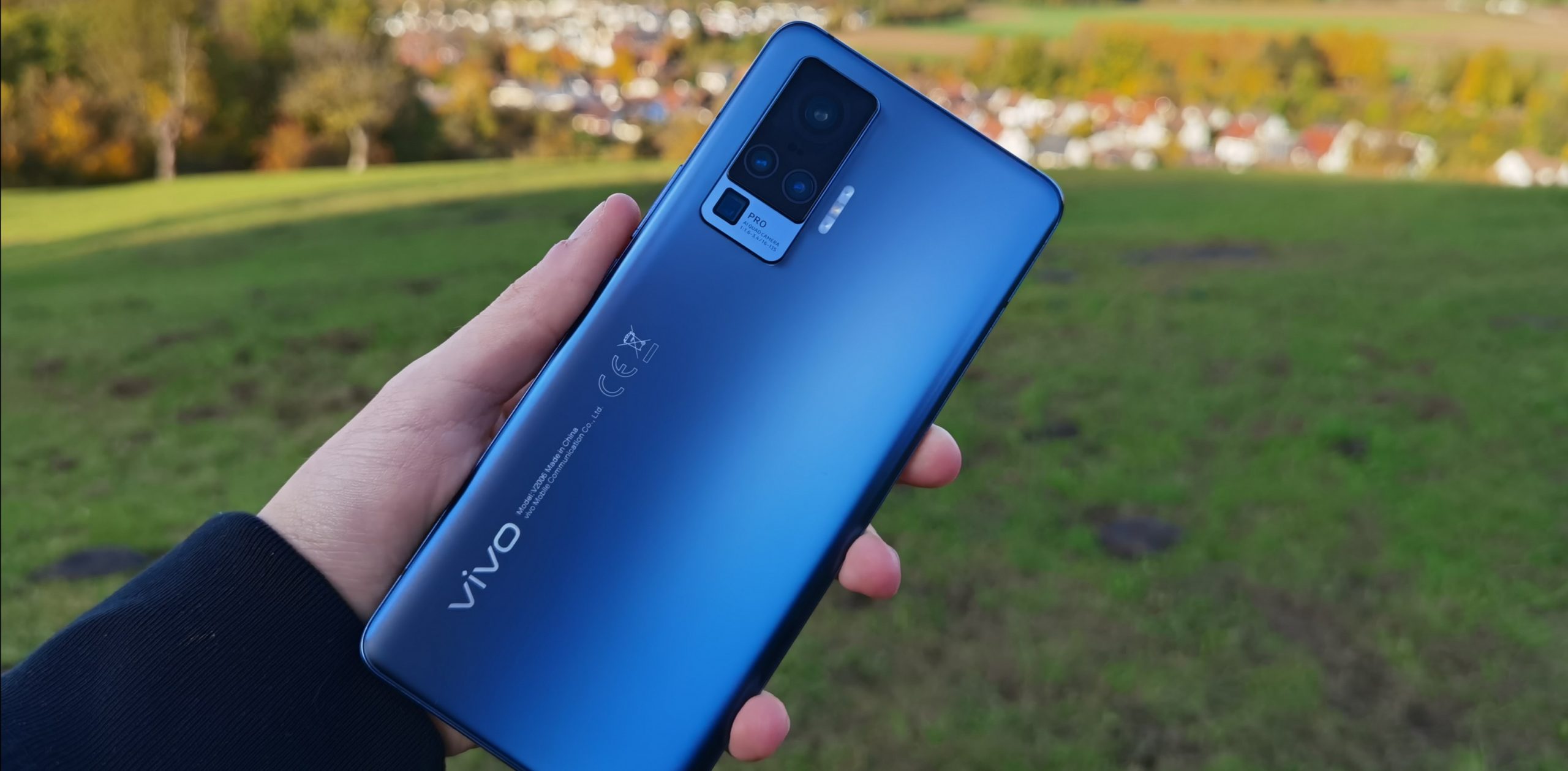 (Post picture: © 2020 TechnikNews)
Vivo is currently very little known here in Europe. While they have been established in the Chinese smartphone market for years, they only started a few weeks ago here in Europe. It starts with the Vivo X51 5G, which is said to score above all with the unique gimbal camera.
The X51 5G is currently the most expensive and best smartphone from Vivo for Europe. It comes with a 6,56 inch AMOLED display with 90 Hertz, a versatile quad camera, a 4.315 mAh battery and much more. But all of this has its price of a proud 799 euros. In the following lines you can find out whether the smartphone is fair to this price and whether Vivo has got off to a good start for Europe.
Haptics, design & processing
At 51 grams, the Vivo X5 182G is one of the lighter smartphones these days, despite the large battery. In addition, it is pleasantly thin at around 8 mm and can still be operated relatively easily with one hand due to its dimensions of 158,46 x 72,8 mm. Sure, it's anything but small, but for a smartphone with a 6,56-inch display, the X51 5G is really nice and compact, thin and pleasantly light for a battery with 4.315 mAh. I really liked that and is definitely one of the highlights.
The back is made of matt glass and the frame is made of aluminum with a high-gloss finish. The sides of the back are nicely rounded, the top and bottom of the frame are flattened and due to the edge display, the panel flows almost seamlessly into the frame. Because of this, the X51 5G lies perfectly in the hand and feels extremely high-quality. This is what a smartphone for 799 euros should feel like.
If we take a look at the front, we immediately notice the almost borderless display, which is only interrupted by a small punch hole in the upper left corner. If we turn the smartphone around, we see the already mentioned matt glass back. The smartphone is only available in one color, namely gray, which always looks a little different depending on the incidence of light. The matt glass is much less prone to fingerprints than normal, glossy glass. In addition to the color, the large camera layout in the upper left corner, which was obviously inspired by Samsung, is also noticeable.
Last but not least, I would also like to praise the excellent workmanship. The keys are tight, nothing wobbles here, nothing creaks here and overall the Vivo X51 5G makes a very stable impression.
In conclusion, I can say that I really liked the feel and especially the design. In my opinion, it is currently one of the most beautiful and high-quality smartphones on the market.
The gray color always looks a little different depending on the incidence of light. (Image: TechnikNews)
Display
The large 6,56-inch AMOLED display is convincing across the board. This has a sufficiently sharp resolution of 2.376 x 1.080 pixels (FHD+) - in everyday life you hardly ever recognize individual pixels. Colors are rendered intensely, as is typical for OLEDs, but sufficiently realistically, and the black value is just great. The viewing angle stability and the maximum brightness are great. Even in direct sunlight or in very bright environments, I almost never had it Prodifficult to read the display. A OnePlus 8 Pro becomes a little brighter, but I was still very satisfied with the brightness.
The whole thing is rounded off by the smooth refresh rate of 90 Hertz, which you can optionally switch to 60 Hertz to save battery. Sure, it's only 90 Hertz instead of 120, but for a price of 799 euros that's still perfectly fine. Some smartphones for over 1.000 euros even only offer 60 Hertz.
Similar to Samsung, Huawei and many others, Vivo also has an always-on display that shows the time, date and battery level as well as missed notifications.
Software
The software used here is Funtouch OS 10, based on Android 10. An update to Android 11 will follow soon. Vivo's in-house software is very similar to Stock Android. The start screen, the app icons, the notification bar and the settings look almost identical to those of Pixel smartphones. But there are also a few useful additional functions, such as the already mentioned always-on display, a night mode, an eye protection mode, animations for the screen on / off and much more.
Vivo is going in the right direction with the software and mixes the simple stock Android with some useful additional functions. I liked that very much, but I would still wish that four instead of five apps could be displayed in a row and that there was a quick start function for the camera (for example, press the power button twice).
Performance
When it comes to performance, that's a thing. I liked her very much. Apps start and close pleasantly quickly, there are hardly any stutters or delays and, generally speaking, the performance is on a very high level. my Probut the problem is that Prozessor, because again, the X51 5G costs 799 euros and only offers the Qualcomm Snapdragon 765G. That's a very good one though Processor for the middle class, but not for a smartphone with an RRP of 799 euros. I just expect more. You notice a difference between the Snapdragon 765G and 865, especially with complex apps.
Battery
Vivo installs a 51 mAh battery in the X5 4.315G, which ensures really good runtimes in everyday use. I always came with activated 90 Hertz protrouble-free through a day and even 1,5 to 2 days should not be for most Probe trouble At the end of the day I usually had 30 to 50 left Procent battery left with a screen-on-time of about 5 to 7 hours. Those are really strong values.
With the included 33W power supply, the battery can be charged up to 30 in about 60 minutes Procent loaded. Unfortunately, wireless charging is not possible, which is extremely unfortunate.
Camera
Vivo installs a quad camera here, which is set up as follows: 48 megapixel (f / 1.6) main camera, 8 megapixel (f / 2.2) ultra wide-angle camera, 13 megapixel (f / 2.46) double telephoto camera and another telecamera (f /2) with 3.4x optical zoom.
Let's start with the main camera, which really surprised me in a positive way. In daylight it takes beautiful, sharp pictures with an excellent dynamic range. The latter is even slightly better than the OnePlus 8 Pro and Google Pixel 4a 5G. That's really really strong. The colors are also really impressive overall, only sometimes they seem a bit too strong, but that's still absolutely okay. The main camera is also convincing across the board in weaker lighting conditions. Nice, bright pictures with decent sharpness and good white balance. The latter in particular is significantly better than the OnePlus and, in my opinion, a bit better than the Pixel. That still wins in extremely low light Huawei P40 Pro, but that also had a significantly higher MSRP. In short: the lowlight performance is great.
The recordings from the ultra-wide-angle camera are okay, although the competition is visibly better in terms of image sharpness and colors. The images often lack contrast and the noise level is very high on the sides. With Lowlight it is hardly usable anymore. For 799 euros you can definitely expect a little more.
I liked the macro mode, which uses the ultra-wide-angle camera, a lot better. Compared to a 2 or 5 megapixel macro camera, the X51 5G takes significantly sharper and more color-accurate images.
Finally, let's take a look at the telecameras. From 2-fold magnification, the 13 megapixel sensor is used here, which can also be used for portraits. The quality is very good, in any case a bit better than zooming in digitally with the main camera, but the images sometimes appear slightly over-sharpened.
The 5 megapixel sensor, with which you can digitally zoom up to 8 times, is used from 60x magnification. The pictures at 5 to 10 times magnification are really good and definitely still useful in everyday life. Colors could be a bit more saturated and the pictures often look too cool, but for 799 euros I'm more than satisfied here.
Videos with the gimbal camera
Vivo has introduced a new video stabilization technology in the X51 5G, the gimbal camera system. While the cameras on smartphones with OIS only move horizontally and vertically, the 48 megapixel main camera also moves at an angle and can therefore compensate for camera shake - so much for theory. Does that really work in everyday life? Yes it does. Videos are smooth and blur-free. I've never seen such good stabilization on a smartphone before. Very high praise Vivo.
Vivo X51 5G: test photos
Let's take a look at a few more test photos. The following, unedited images are somewhat compressed to save storage space and to reduce the loading time of this page.
Comparison with the OnePlus 8 Pro and Google Pixel 4a 5G
Let's briefly compare the camera in different situations with other smartphones. Here, the OnePlus 8 Pro and the Google Pixel 4a 5G.
It can be clearly seen that the Vivo X51 5G is clearly ahead of the OnePlus 1 in low light (images 3-8). Pro, which, mind you, was even more expensive at the market launch. The pixel can still keep up relatively well here, but the Vivo has to admit defeat, especially in extremely low light. In daylight, the X51 5G with the ultra-wide-angle camera (image 4) has the lowest sharpness, but is convincing across the board in terms of dynamic range (images 4 and 5). The zoom (image 6) is visibly better than that of the competitors.
Others
So far, I've really liked the Vivo X51 5G, but now we also have to talk about my biggest criticism, the missing features.
As already mentioned, it does not support wireless charging, it is not protected against the ingress of water and dust in accordance with IP-68, the memory cannot be expanded and there is only a mono speaker that does not sound particularly good either Mission. You have to expect all of this for 799 euros, because almost all competitors in this price range offer at least some of them.
Last but not least, I would like to praise the fingerprint sensor in the display. It reacts quickly and reliably, but could be placed a little higher for my taste.
Vivo X51 5G: conclusion
Unfortunately, my verdict on the Vivo X51 5G is relatively difficult for me. Actually, I really liked it, starting with the beautiful, high-quality design, the 90 Hertz display, the battery life and the camera. All this is really at a very high level and definitely appropriate for the price of 799 euros. But a few features are simply missing, such as wireless charging, IP-68 certification, stereo speakers and the built-in one Processor is not appropriate for the price.
Due to this and the fact that many good flagships have fallen enormously in price, I can currently only recommend the Vivo X51 5G with great difficulty. You can get a OnePlus 600T for less than 8 euros, which is similarly good, or even one Galaxy S20+, which cannot quite keep up with the camera and battery life, but offers more features.
If the price of the Vivo X51 5G were to drop by around 150 to 200 euros, the Vivo X51 5G would be very welcome, because the smartphone would be very difficult to beat for this price. Or soft videos are most important to you and you more or less don't care about the rest, then you can also buy for 799 euros, but I would advise against most of them.
Vivo has definitely brought an excellent smartphone onto the market, unfortunately with an RRP that is too high. I liked the smartphone very much and I am very excited about the upcoming Vivo smartphones. There is a lot of potential there.
Thank you for providing the Vivo X51 5G!
Buy Vivo X51 5G
Recommendations for you