Vivo Y70 review: Lots of light for 300 euros - but also shade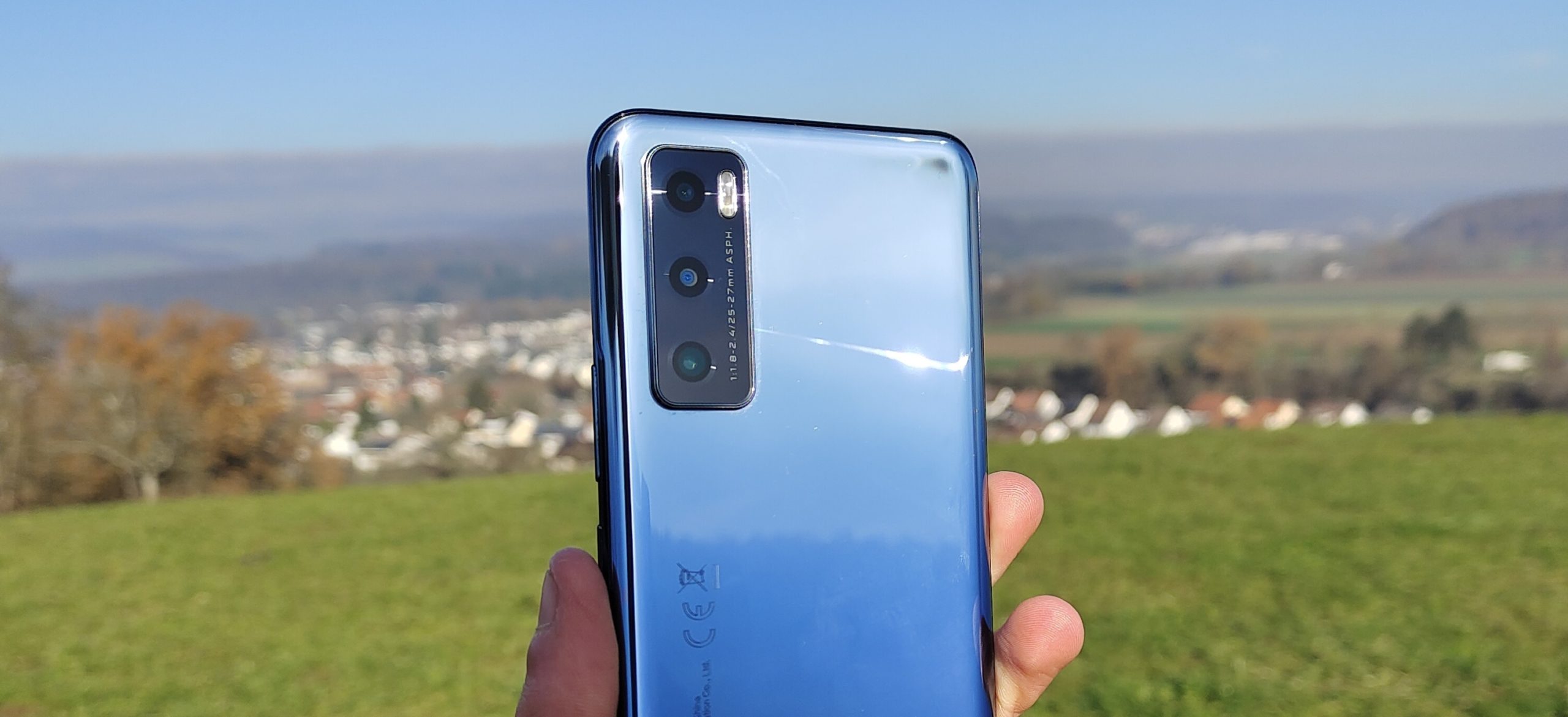 (Post picture: © 2020 TechnikNews)
After we saw the flagship of the current Vivo smartphones a few weeks ago, the X51 5G, took a closer look, we are now devoting ourselves to the much cheaper Vivo Y70. On paper, it offers very good, but also less good hardware for just under 300 euros. What I mean by that, you will find out in the following lines.
A few weeks ago I packed up here TechnikNews the Y70 and made a first impression. If you are more interested in this, I recommend it here our article.
Haptics, design & processing
The Vivo Y70 weighs only 171 grams and can be operated relatively easily with one hand due to its size. The sides are nicely rounded and I just love having my smartphone in my hand. It doesn't seem as bulky, thick and big as that, for example Little X3. So I like that quite a bit. What I don't like so much are the materials used. Vivo uses plastic for both the frame and the back. As a result, fingerprints are almost magically attracted and it just doesn't feel premium. Compared to the competition, this is still completely fine for just under 300 euros, but there are also a few smartphones, such as the Xiaomi Redmi Note 9 Pro or Mi 10 Lite, which rely on glass and aluminum.
The smartphone is available in black and blue in two different colors that look very chic. I tested the black model, which always looks a little different depending on the incidence of light. The blue model, unlike the black, has a matt finish. In the upper left corner, the camera module is immediately noticeable, which fortunately hardly protrudes from the case. If we turn the smartphone around, we are greeted by a huge display with a small teardrop notch that accommodates the front camera. This practically never interferes with everyday use. The display bezels are okay, but could also be a bit thinner for the offered price.
There is absolutely no reason to criticize the workmanship, the keys have a decent pressure point and are firmly seated in the case.
Display - OLED for just under 300 euros
The display has a diagonal of 6,44 inches and has a sufficiently sharp resolution of 2.340 x 1.080 pixels. The special feature is the technology, because while most smartphones in this price range are only equipped with an LC display, Vivo has installed an OLED panel in the Y70. These offer some advantages, such as great contrast and black values, but also strong, beautiful colors.
All of this also applies to the Y70. Colors are beautifully intense, but sufficiently realistic and the black value is just excellent. I also really liked the maximum brightness at which the display can still be read reasonably well even in direct sunlight. Sure, more expensive smartphones are visibly better here, but the Y70 only costs 300 euros and the brightness is really impressive. The same applies to the viewing angle stability - very similar to that of the Pixel 4a 5G.
Software - almost pure stock Android
Funtouch OS version 11, based on Android 10, is used as software. An update to Android 11 will follow soon. Vivo's software is very modern, clear and simple, similar to stock Android on pixel smartphones. Nevertheless, there are a few useful additional functions, such as the ultra game mode, in which incoming notifications can be deactivated. This mode also supports picture-in-picture. This is a very useful and good feature, especially for gamers. There is also a very good night mode, an always-on display, an eye protection mode and some dynamic effects that can be used, for example, to change the animation when unlocking via the fingerprint sensor.
Overall, I liked the software very much, but I would like there to be a quick start function for opening the camera (for example, double-press the power button).
Performance - just a Snapdragon 665
A slightly older man works inside Prozesser, the Qualcomm Snapdragon 665. There is 8 GB of RAM and 128 GB of flash memory, which can be expanded with a micro SD card. First the positives: I think it's great that Vivo already has 70 GB of RAM installed in the Y300 for 8 euros and that the memory can be expanded. Not everyone in this price range offers that. Now the negative: For 300 euros, I simply expect a much better, more up-to-date one Proprocessor. A Poco X3, for example, offers a much stronger one Prozessor and almost all other smartphones are simply much further in this price range.
But does that also have a negative impact on performance? Unfortunately yes. Apps start and close a little sluggishly and there are stutters and delays every now and then. The integrated gesture control in particular is anything but smooth. Even when pulling down the notification bar, it stutters again and again. Sure, it's not totally bad and you can definitely get by with it, no question about it, but that's just not enough for 300 euros. Too bad Vivo.
Battery - lasts a long time
Battery life is definitely one of the highlights of the Vivo Y70. The battery only has a capacity of 4.100 mAh, but I always got through a day easily and even 1,5 to 2 days shouldn't be enough for most people Probe trouble Here makes the relatively weak Processor positively noticeable. At the end of the day, with a screen-on-time of around 5-7 hours, I still had 30-50 left Procent battery left. Those are really strong values.
If the battery should be empty, it can be recharged with up to 33 watts. The matching power supply is included in the box. Wireless charging is not possible, which is also not to be expected for this price.
Camera - solid, but ...
The Chinese manufacturer installs a triple camera on the back, which is set up as follows: 48 megapixel main camera and two sensors with 2 megapixels each for macro shots and depth effects. Unfortunately, the Y70 lacks an ultra-wide-angle camera, which is completely incomprehensible. Even smartphones for 150 euros offer an ultra-wide-angle camera.
When there is enough light, the main camera can definitely convince with good sharpness and a decent dynamic range. However, the colors and contrasts seem a little too unrealistic here and there. Colors sometimes become a little too pale and darker areas are often reproduced too darkly, so that some details are lost. That's complaining on a very high level and most of the time the colors look really good, but I wanted itprohave chen. Low light shots are totally solid. The night mode brings visible improvements here and there, but for my taste the pictures could be a bit brighter. The sharpness is perfectly fine in low light.
The quality of the macro camera is as good or bad as other smartphones with a dedicated macro camera. Every now and then you can get very passable pictures, but mostly they are a little too pale and just too blurry. Better macro shots are possible with the main camera.
Overall, the camera can be described as completely solid. The Vivo Y300 takes good pictures for 70 euros and doesn't have to hide from the competition in this price range. Nevertheless, you shouldn't expect too much from the camera, there is still some room for improvement. If a really good camera is important to you, you currently have to spend significantly more money on your smartphone.
Test photos
Let's take a look at a few test photos. The following images are unprocessed, but compressed losslessly in order to keep the loading times and memory consumption of the website low.
Comparison with the Poco X3 NFC and Samsung Galaxy A51
Let's briefly compare the camera in different situations with the Xiaomi Poco X3 NFC and the Samsung Galaxy A51, which cost similarly.
The cameras of all three smartphones are on a similarly good level. If there is enough light, there are actually only significant differences in color rendering. As soon as it gets darker, all smartphones reach their limits. The recordings of the Vivo Y70 are often a bit too dark, but they are usually the sharpest.
Others
Vivo installed a mono speaker in the Y70, which is completely normal in this price range. However, it doesn't sound very good.
I would like to positively highlight the fingerprint sensor in the display, which unlocks the device quickly and reliably enough. More expensive smartphones are noticeably better here, but still great praise that Vivo has installed a fingerprint sensor in the display for 300 euros.
The smartphone is one of the few with a triple slot, i.e. it has space for two SIM cards and a micro SD card at the same time. Very high praise Vivo.
Summary
My conclusion on the Vivo Y70 is relatively difficult for me, although I actually like it a lot. Starting with the beautiful design, through the display to the long battery life, main camera and the triple slot. All of this is at a very high level and definitely appropriate for the price of 300 euros, but it simply offers far too little in terms of performance. Not to be forgotten is the plastic back, which doesn't feel particularly high-quality, and the lack of an ultra-wide-angle camera. Other smartphones in this price range do all of this better.
If the price of the Vivo Y70 were to drop by around 50 to 70 euros, you would be very happy to pick up the Vivo Y70. That would be a fair, good price for this smartphone in my opinion. However, if an ultra-wide-angle camera and performance are not too important to you, you can also grab the Vivo Y300 for 70 euros. Otherwise, you usually get a little more from the competition from Samsung and Xiaomi, especially with the Proprocessor.
I am very happy that Vivo has finally arrived in Europe and I am already looking forward to the next smartphones. There is a lot of potential there.
Thank you for providing the Vivo Y70!
Buy Vivo Y70
Recommendations for you