Vivo Y76 5G Review: Two Pro- and three major cons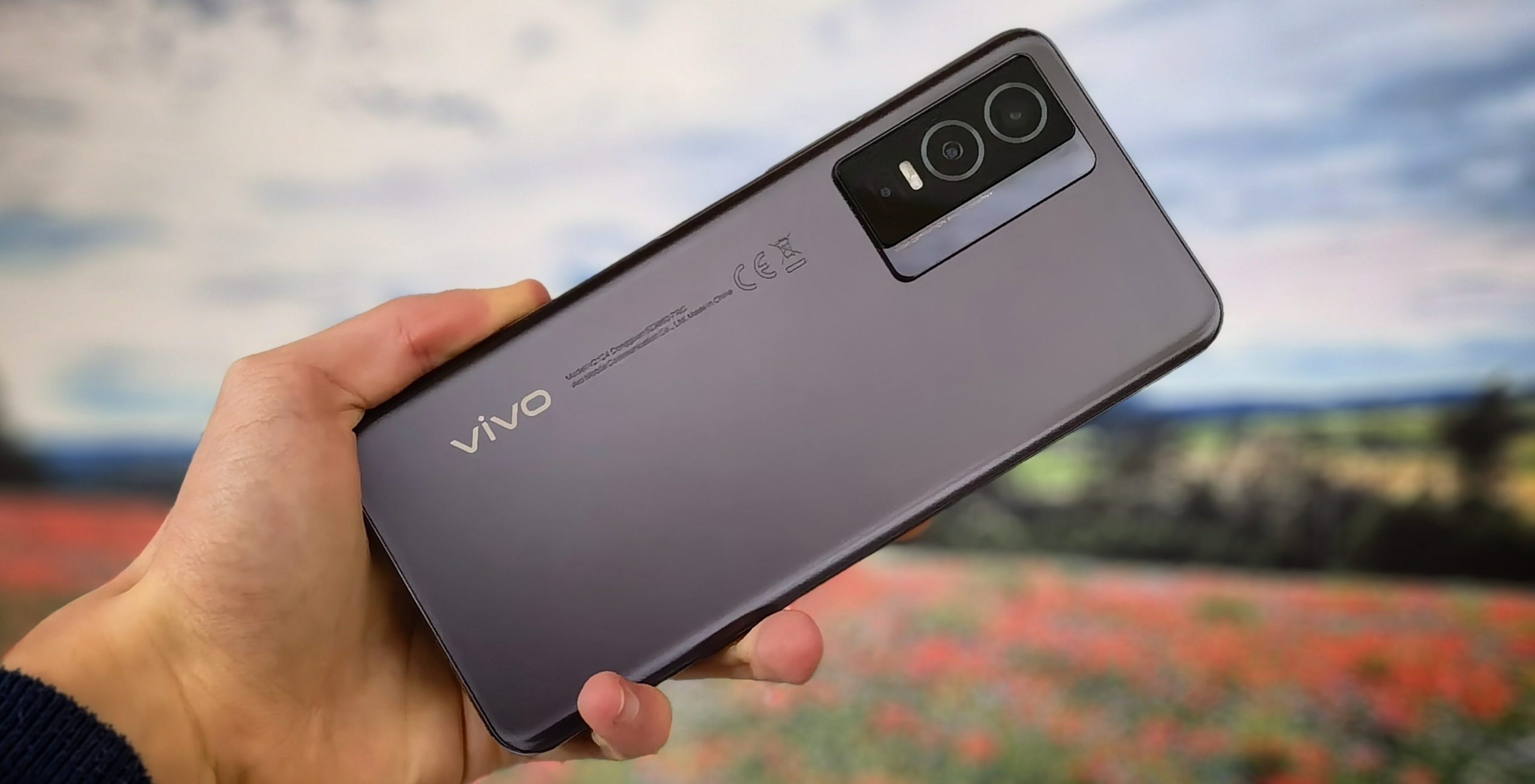 (Post picture: © 2022 TechnikNews)
At the end of February, Vivo presented the new Y76 5G, another mid-range smartphone from the Y series for the German market, and it has recently also been available in Austria at a recommended retail price of 319 euros. In Germany, the Vivo Y329 76G costs 5 euros.
For this price, customers get a matte plastic back, an LC display with only 60 Hertz, a Dimensity 700 from MediaTek, a 4.100 mAh battery with 44 watt fast charge, a 50 megapixel triple camera and a mono speakers offered. At least on paper, the Y76 is not completely convincing, but in the following lines you will find out whether this is also the case in everyday use and whether a purchase is worthwhile.
Haptics, design & processing
With dimensions of almost 164 millimeters in height and 75 millimeters in width, the Vivo Y76 5G can clearly be assigned to the larger smartphones, which are not procan be easily operated with one hand. Despite its size, it still feels very comfortable in the hand, which is due to the low weight of 175 grams on the one hand and the slim case of just 7,79 millimeters on the other. In addition, there is an almost perfectly rounded back, which means that the transition from the back to the frame has been very successful, which is also part of the overall pictureprogreat handling.
The frame is made of plastic with a high-gloss finish, which is extremely prone to fingerprints and doesn't make a particularly high-quality impression, but unfortunately that's normal for 319 or 329 euros these days. Fortunately, Vivo put a little more effort into the back. Although it is also made of plastic, it is matte and therefore much more accepting of fingerprints. In addition, the texture is very rough, which feels pleasant and unique. A Redmi Note 10 Pro with a glass back feels higher quality, but you can be quite satisfied with the Y76. With Cosmic Aurora and Midnight Black Customers have two gorgeous colors to choose from. I have the model in Midnight Black tested, which looks more gray and, depending on the incidence of light, even shimmers slightly silver, which in my opinion looks beautiful. In addition to the color, the camera module with three sensors in the left corner is also immediately noticeable.
If we turn the smartphone around, we seem to have arrived back in 2019, because the edges around the screen are thicker than average for the price offered and I can't quite understand why Vivo has installed a notch here. It doesn't destroy the design in any way, but since only a front camera is used here, a punch-hole cutout would have been the better solution.
The processing is average. The case creaks in places, the smartphone feels slightly hollow and the back can be dented slightly, which some competitors mostly do better. At least the keys are well made and have a solid pressure point.
Display – too little
A 6,58-inch LC display with an elongated 20:9 aspect ratio is used on the front, which has a pleasantly sharp resolution of 2.408 x 1.080 pixels, so that individual pixels cannot be seen during use. Unfortunately, the screen only supports a refresh rate of 60 Hertz, which is simply not enough for over 2022 euros in 300. Almost all competitors offer at least 90 Hertz and at one Poco F3, Redmi Note 11 Pro, Realme gt master or the Realme 8i for less than 200 euros customers are offered 120 hertz.
As is typical for LCDs, we are dealing with a rather below-average black value and the contrast values ​​are not really convincing either. On the other hand, I like the white value quite well and the general color reproduction is also okay. Although colors are reproduced intensively, they are still sufficiently realistic. The viewing angle stability is a bit disappointing, because the colors visibly turn reddish when tilted slightly. There is also room for improvement in the maximum brightness. The panel can still be read well in bright surroundings, but it closes as soon as the sun shines on the screen Proproblems with readability. In this respect, the competition is mostly better.
Performance – (maximum) average
Under the hood is the Dimensity 700 from MediaTek, which is supported by a decent 8 GB of RAM and either 128 or 256 GB of internal memory, which one procan be easily expanded via MicroSD card.
Apart from the good RAM management, the general performance is (maximum) average. Apps start sufficiently quickly, but the first differences to some of the competitors are noticeable here, which apps open a bit faster. Closing apps could definitely run faster and, above all, smoother. Unfortunately, stuttering and delays are part of the Y76 in some places. He's already pushing Prozessor is pushed to its limits here and there, which doesn't make it particularly future-proof. Vivo would simply have a stronger one here Processor, because in my opinion a Dimensity 300 has no place for over 700 euros.
Software - major improvements
The software used is the in-house Funtouch OS user interface in version 12, based on Android 11, which is pretty weak at the beginning of May.
In terms of looks, the in-house user interface is very reminiscent of stock Android. The settings are very clear, there is an app drawer and there are similarities in the notification bar, but there are also advantages compared to Pixel smartphones with stock Android. With the Vivo, for example, the brightness control is much easier to reach with one hand, which is quite important with smartphones that are getting bigger and bigger.
There are also some useful additional functions, such as a good always-on display, a dark and eye protection mode and some dynamic effects. Gesture control is of course also on board, but animations don't look nearly as nice as with the X60 Pro out of. Otherwise, animations with the new Funtouch version are much smoother and more beautiful, which is particularly noticeable when you pull down the notification bar. Furthermore, Vivo seems to have finally taken my criticism of the last Vivo reviews to heart, because Funtouch 12 finally introduced a quick launch function for the camera (icon in the lower right corner on the lock screen) and app grid. Thank you Vivo!
Battery – just great
The permanently installed 4.100 mAh battery ensures phenomenally good runtimes. At the end of the day, with a screen-on time of 5 to 6 hours, I usually still had between 47 and 60 Procent battery left, which is easily enough for two days. Even heavy users shouldn't ProHave trouble getting through a day without a charge with the Vivo Y76 5G. Here Vivo has delivered across the board.
With the supplied 44 watt fast-charge power supply, the battery is 30 in a good 70 minutes Profully loaded, which is topped by Realme, OnePlus and Redmi, but is still completely satisfactory and significantly better than Samsung, Sony and Motorola.
Camera – Decent main camera
The Chinese manufacturer installs a triple camera on the back, which is led by a 50 megapixel main sensor from Samsung. There are also two other sensors, each with 2 megapixels, which are used for macro shots and depth effects. Unfortunately, you won't find an ultra wide-angle camera here, which definitely has to be criticized for the price offered and in comparison to the Y72 5G, which has an ultra wide-angle camera. A 16-megapixel front camera is responsible for selfies, which draws faces a little too softly, but is otherwise quite convincing.
The main camera takes very nice pictures in good light conditions, which are characterized by a very high dynamic range. For 319 or 329 euros, there are hardly any significantly better alternatives in this respect. The white balance and the color reproduction are also convincing. It can still occasionally happen that colors are reproduced a little too strongly, but in most cases prothe Y76 produces attractively natural photos. The sharpness, on the other hand, is relatively average. As soon as the light conditions deteriorate, the night mode should be used, which exposes the images for a short time. Of course you shouldn't expect miracles here, but for 319 or 329 euros you can't complain about the low light performance. However, you must also be aware that there is a OnePlus North 2 is available, which delivers significantly better results in poor light conditions.
As with almost all other mid-range smartphones, the image quality of the 2 megapixel macro camera is also very disappointing in the Vivo y76 5G. Pictures lack some details and colors are too pale. So Vivo could have saved this camera and should have invested the money saved in an ultra wide-angle camera.
Test photos
Let's take a look at a few test photos. As always, the following images are absolutely unprocessed, but compressed without loss in order to keep loading times and memory consumption of the website low.
Others
The smartphone can be unlocked very quickly and securely via the fingerprint sensor placed on the side of the frame. In terms of reliability, there is also nothing to complain about.
As with most competitors in this price range, the built-in vibration motor is nothing special. It doesn't sound disturbing, but the feeling it conveys in the hand doesn't look particularly high quality.
Last but not least, we want to focus on the speaker. Yes, you read that correctly, Vivo actually only installs a mono speaker on the underside, which can easily be covered when watching videos or gaming. The sound quality is okay, but Xiaomi, Redmi, OnePlus and Samsung offer significantly better quality to customers in this price range.
Summary
The Vivo Y76 5G is a rather mixed mid-range smartphone. The battery life and the main camera are good and definitely appropriate for the recommended retail price of 319 and 329 euros, respectively, but with the weak 60 Hertz LC display, the rather poor performance and the much too high RRP, the Y76 5G also has three major weaknesses , which is why I unfortunately cannot recommend this smartphone at the current price. If the price drops to around 220 euros in the next few months, you're welcome, especially if you value a good battery life, fast charging and a good main camera. If, on the other hand, the display and the performance are more important to you, you should definitely take a look at the Realme 8 series, the Realme GT Master or the Redmi Note 11 series.
We would like to thank Vivo Austria for providing the Vivo Y76 5G!
Buy Vivo Y76 5G
Recommendations for you