Volvo S60 Recharge T8 on test: premium hybrid sedan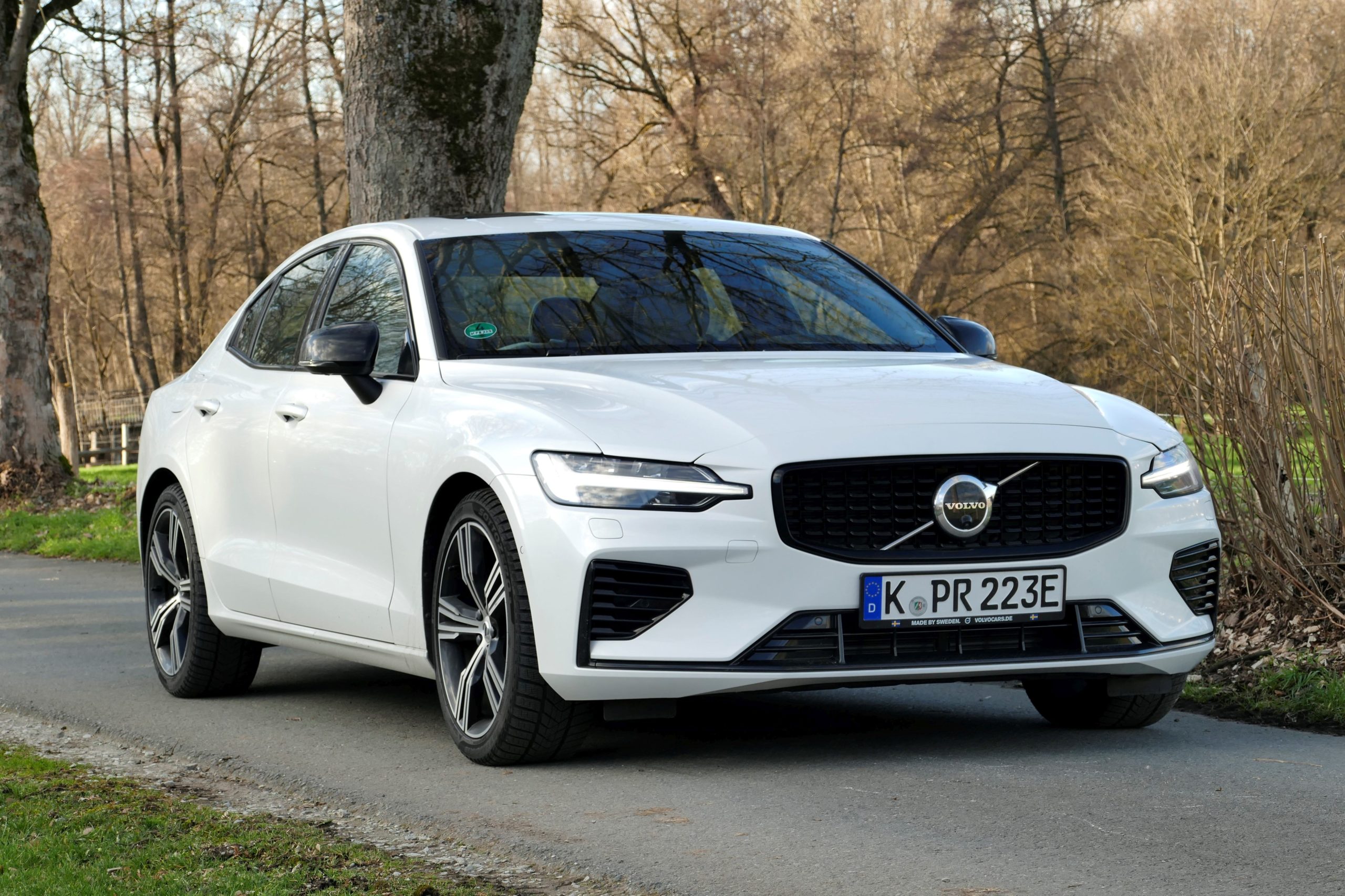 (Post picture: © 2023 TechnikNews)
Volvo S60 Recharge T8, this is the name of Volvo's smallest sedan that they currently offer. In this test report, we clarify how the hybrid performs in everyday life on the road.
We already have some Volvo vehicles tested with us. In August last year Volvo C40 Recharge, Volvo's first all-electric model. After that came the XC40 Recharge. Then the plug-in hybrid station wagon V90 recharge.
Unfortunately, Volvo does not yet offer some model series, just like the V models, in a fully electric version. But as a plug-in hybrid with an electric range of up to 93 km according to the data sheet. That would be more than the other PHEVs that are currently on the market.
But what makes the S60 Recharge so special? Is the PHEV version worth it? We have clarified these questions for you.
Volvo just knows how to build quality cars that are very safe to drive. But also how to get a good balance. The interior has a puristic and clean design, entirely in the Scandinavian style. The seats and bench in the font are reminiscent of an IKEA sofa. We also liked that very much. In the back there isn't as much space as in a V90, but a passenger of about 2 m tall fits in there quite well. In any case, you can go very well with the S60 on long journeys. That's for sure.
For a test car price of 79.050 euros (incl. 19% VAT), the S60 can definitely convince. If you are looking for a relatively compact but not too small plug-in hybrid that is very pleasant to drive and wants to think about the environment at the same time, you can without a doubt choose the Volvo S60 T8 Recharge.
Theme: Volvo Ultimate Dark
We tested the S60 Recharge in the so-called "Ultimate Dark" package. The radiator grille in high-gloss black stands out here. Whether you prefer silver or black for your Volvo is up to you. These options have no extra charge.
The headlights are in the classic Thor's Hammer design. Our model had adaptive headlights, not Pixel LED Matrix light. This seems to be reserved for the fully electric models from Volvo. The rear is very reminiscent of American limousines, with a separate trunk including small taillights. By the way, they didn't get any animation.
Interior: Nice seats and enough space
It should be clear to everyone that there is not much space in a limousine when compared to a 5 m station wagon. Nevertheless, we found the interior to be comfortable even on long journeys and we particularly liked the seats in the S60 Recharge because of their comfortable wool. The seats in our test car were made from self-embroidered gray wool. They made an extremely high-quality impression. Of course, we would have liked a massage function, but unfortunately this is not available for the seat configuration.
But a nice seat heating, as well as a steering wheel heating. Due to the seat configuration, seat ventilation is only available with leather seats. Unfortunately, you won't find a wireless charging surface on the S and V models. Volvo does not offer these as optional extras either. Only with the C40 and XC40 we could already see this. Nevertheless, the interior is unparalleled: it is perfectly finished and is definitely worth the price. The speaker grilles are made of real aluminum and make an extremely high-quality impression.
The inside of the door is made of the same material as the seats. Electric adjustment is available for both the driver and the passenger. Otherwise, the interior is mostly the same as that of the Volvo V90. The gear knob is also made of high-quality crystal glass and glows discreetly at night. Volvo does not offer a real, colorful ambient lighting. Instead, subtle white to warm white light in the interior. Matches the style of Scandinavian nature.
Infotainment: Android on board
As is typical for Volvo and Polestar, Android Automotive will continue to be used for infotainment. This has the advantage that you can access Google Maps and other Android apps directly without having to develop a navigation system yourself. Typical for Android, it runs super smoothly and well in everyday life. Only the climate control needs some memory time when you start it for the first time. After that it runs just as fast.
Only the display should be a bit larger these days. This will change soon. We're excited to see how next-gen Android Automotive will perform on the Volvo EX90 and EX30.
Driving Impression: Sleeper for cruising
That actually sums up the Volvo S60 T8 Recharge PHEV quite well. He doesn't look particularly aggressive, but he can jump forward properly when the accelerator is kicked down. With a combined 455 hp (335 kW), it can definitely keep up with other fast cars. The sound of the 4-cylinder can be seen and heard.
Of course, it can also drive very quietly. An electric motor then drives the rear axle. This allows the S60 T8 Recharge to drive at a maximum speed of 140 km/h. With the combined hybrid petrol engine, it can then reach the typical Volvo speed of 180 km/h. Which is absolutely sufficient.
I wouldn't count the chassis among the most comfortable. Since the Volvo V90 with rear air suspension was much better. But for a normal chassis it was really good enough. Definitely better than the very hard suspension in the Polestar 2.
Sound system: Again B&W
And again we installed a sound system (which is optional) from Bowers & Wilkins in a Volvo. We can say without a guilty conscience that despite fewer speakers - "only" 15 in number - we were still very enthusiastic about what Volvo, in cooperation with B&W, has once again put together. If you are an audiophile and have a Tidal Hi-Fi subscription, for example, you should definitely book the optional B&W sound package. It's really worth it without restrictions.
Assistance systems: ACC good, steering assistant bad
Unfortunately, there is not much good to report about the steering assistant in the S60 either. But first we come to the ACC, i.e. to the distance cruise control. This works really well, just like the maneuvering brake function. This is very good, for example, in parking lots or yard exits, as it automatically brakes when a car approaches from the left or right.
It is therefore really surprising that the steering assistant cannot really keep up. He sometimes jerks the steering wheel in directions that cannot be explained. This can be relatively dangerous if you are not careful for a moment. We therefore recommend activating the steering assistant only when driving overland or on the motorway. It works very well there. For example, VW's assistant performs much better on this topic, while Volvo still needs to work on it.
Consumption and electric range: could be better
So I could see an electric range of 103 km from the data sheet. Under no circumstances can this be realistically achieved. The 93 km could also be difficult. Realistically, one should assume a maximum of 75 km purely electrically. This is still much more than other PHEVs can do, but not enough to be able to drive CO₂-neutral. Except if you only drive 20 to 25 km a day now. Then this is perfectly fine. The petrol engine then switches on for more.
In hybrid combi mode you have a consumption of 1,5 to 2 liters / 100 km. However, if the battery is only taken for a walk, the consumption increases to 10 to 11 L / 100 km. Clearly too much. Short distances would be here with a good 25 L / 100 km. Also way too much. Therefore, no matter which PHEV you use, you should always make sure that the battery has enough charge. Otherwise a plug-in hybrid makes no sense.
Thanks to Volvo Germany for providing the test car!
Recommendations for you