>> Test the latest technology and much more: apply to us! <
watchOS 9 review: Our first impression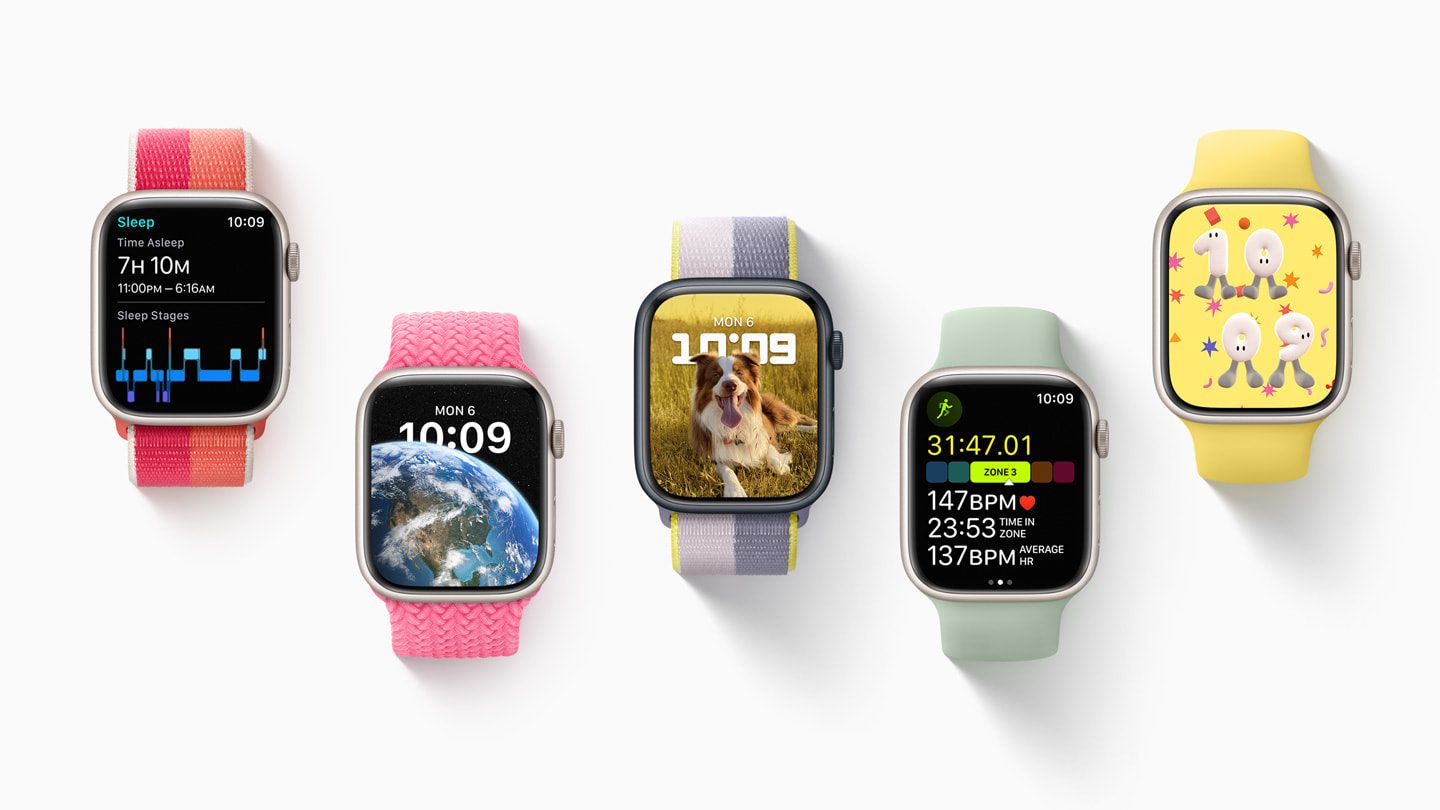 (Post image: © 2022 Apple)
At the WWDC 2022 Apple presented, among other things, the new operating system of the Apple Watch, Watch 9, presented. We show what innovations it brings with it.
The first public beta of watchOS 9 was recently released, which we took a close look at.
Training
With Watch 9 Apple has given the Apple Watch new training views. During an active workout, the user can now turn the Digital Crown to see new views with metrics such as activity rings, heart rate zones, power and elevation. If the user does a workout like cycling or outdoor running frequently, they can now try to beat their last or best workout. Also new is that the user's mileage is displayed. He can now also customize his training sessions. The workout summary has also been significantly improved with watchOS 9.
medication
The new Medications app helps users remember to take their medications and supplements. The user can enter the medication and dietary supplements in the health app to be reminded to take them. Taking the medication and dietary supplements is then protocolted.
Sleep
Sleep tracking also got a few updates with watchOS 9. The user sees his sleep stages and when he may have got up. The user can now see how the heart rate and breathing rate have changed over the course of the night in the updated Health app on the iPhone.
dials
The Apple Watch gets three new watch faces with watchOS 9: The astronomy watch face is very similar to the new astronomy wallpaper in iOS 16 and shows the moon, the earth or the solar system. The Metropolis dial is kept simple and looks very chic. The game hour watch face, on the other hand, is very playful, which might appeal to younger Apple Watch users.
Proproductivity
When the user is using their Apple Watch, notifications are no longer displayed in full screen, but as banners, which is not as distracting. The apps that you use most often appear higher in the dock than the others. Changes can also be found in the calendar app, which has been revised and now shows significantly more information than before. The user can now also enter new events directly from the Apple Watch.
Summary
The watchOS 9 beta runs in contrast to the 16 iOS Beta still quite unstable and has many big bugs. Before installing, you should think carefully about whether you Prowant to accept problems.
Recommendations for you