Xiaomi 11 Lite 5G NE review: Almost no differences to the Mi 11 Lite 5G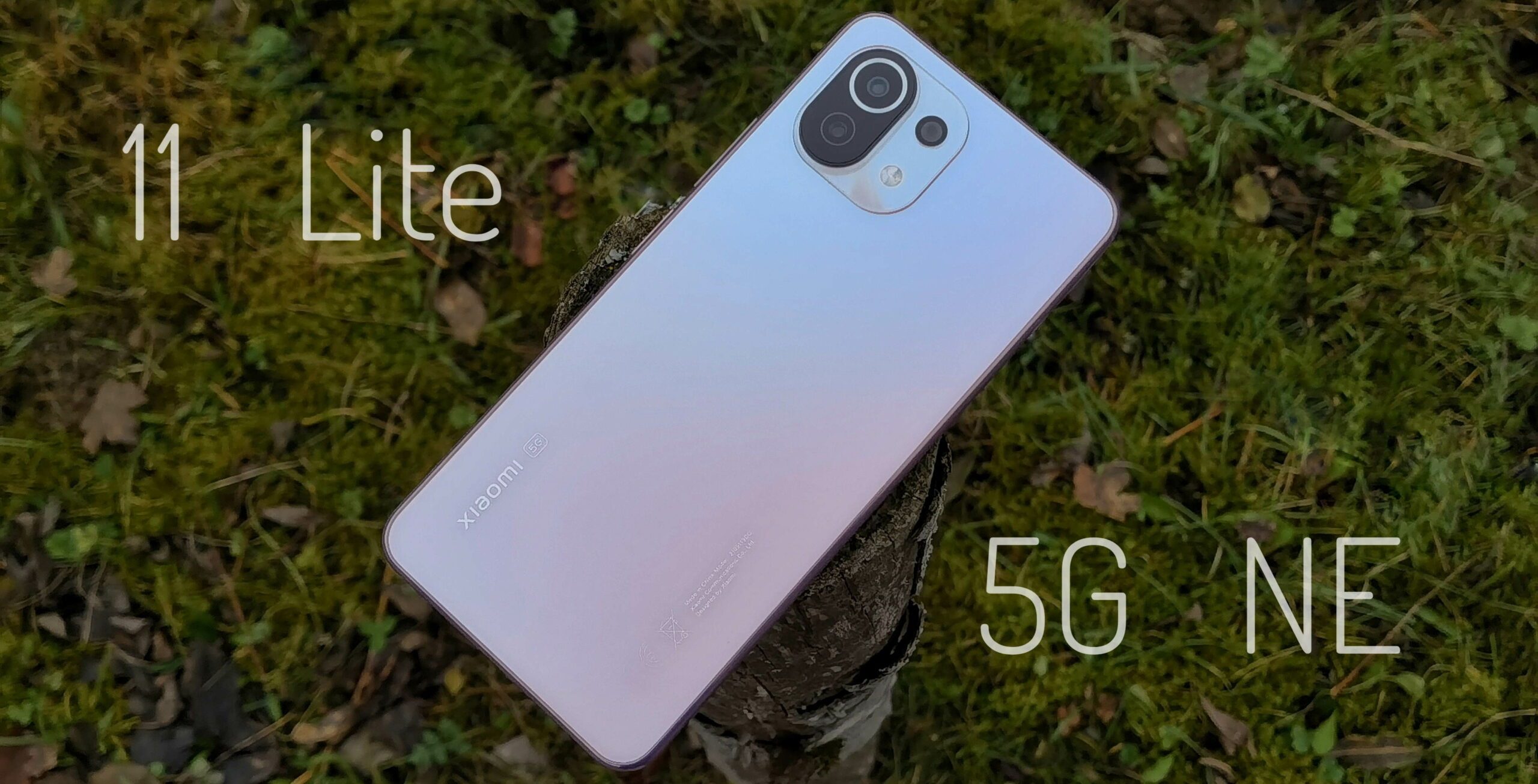 (Post picture: © 2021 TechnikNews)
A few weeks ago, Xiaomi added another device to the current 11 Lite range. Next to the My 11 Lite 4G and the slightly better one 5G there is now also the Xiaomi 11 Lite 5G NE, the "NE" stands for "New Edition". On paper, however, there are almost no differences compared to the regular 5G model.
Here, too, customers are offered a high-quality, beautiful, light and particularly thin smartphone with a good 369 Hertz OLED display, a 90 megapixel triple camera, decent stereo speakers and a good vibration motor for a recommended retail price of 64 euros. All of this is no different from the Mi 11 Lite 5G, which is why we will not go into these points further in this article. However, if you are more interested in this, we recommend it our test report on the Mi 11 Lite 5G. Here in this review we only want to go into the performance, because the slightly weaker Snapdragon 778G works under the hood and not the 780G. Furthermore, we want to clarify whether the battery life is due to the slightly weaker Prozessor is slightly better than the Mi 11 Lite 5G and whether the New Edition is basically worth it or not.
Performance - minimal difference
I wouldn't have expected it at first, but the New Edition actually performs slightly worse for me than the Mi 11 Lite 5G, which surprised me, because on paper there is hardly any difference between the Snapdragon 778G and the 780G. However, this is minimally noticeable in everyday life.
Apps start and close relatively quickly here, too, but stuttering and occasional delays appear again and again, especially with gesture control, when using the camera or when using the smartphone a little more intensively. The difference to the Mi 11 Lite 5G is not huge, but this one ran a little more consistently in my test. Other smartphones in this price range, for example the Poco F3, OnePlus Nord 2, Real GT Master Edition and the GT Neo 2 perform noticeably better. Still, you don't have to worry about the performance of the New Edition because it will be quite enough for some.
Battery life - actually a little better !?
At 4.250 mAh, the battery is just as big as in the Mi 11 Lite 5G, but because it is slightly weaker Prozessors, the New Edition delivers slightly better runtimes.
During my test period, I always got through a day easily and even 1,5 days were mostly proeasily possible. At the end of the day, with a screen-on time of 5 to 6 hours, I still had around 35 Procent battery left, which is really good considering the capacity. For comparison, with the Mi 11 Lite 5G I still had 5 to 7 at the end of the day with a screen-on time of 10 to 30 hours Procent battery left.
Summary
The Xiaomi 11 Lite 5G NE is a rock-solid mid-range smartphone, which is particularly strong in terms of design, feel, battery life and speakers. The display, the performance and the camera are also convincing, but on these points there is with the Poco F3, OnePlus North 2, Google Pixel 4a 5G and Realm GT Neo 2 a couple of better alternatives.
For currently 300 to 350 euros, I can definitely recommend the 11 Lite 5G, especially to those who are looking for a mid-range smartphone that is as thin, light and high-quality as possible with all-round good features. If the performance is very important to you, you should probably use the Poco F3, which is currently offered for 300 euros. Otherwise, it is also worth taking a look at the OnePlus Nord 2 and Realme GT Neo 2, which are clearly ahead in terms of camera (only in the case of the OnePlus Nord 2), performance and vibration motor.
And then there would be the normal Mi 11 Lite 5G (without New Edition), which is almost the same smartphone. In my opinion, if you can't decide between these two smartphones when making a purchase, you should simply go for the cheaper model, unless you are proFitted by the slightly better battery life of the New Edition. The slight performance difference in favor of the Mi 11 Lite 5G is rather negligible
My assessment: Why is there the New Edition?
Many questions are bound to arise as to why Xiaomi has now presented this smartphone, although the Mi 11 Lite 5G has been an almost identical smartphone on the market for a few weeks now. "You could have simply saved yourself this device", some people are probably thinking now, and at the beginning I was actually of this opinion, until I dealt with it again in more detail.
My theory is that due to the current chip crisis, they didn't get enough Snapdragon 780G SoCs for the Mi 11 Lite 5G, but demand was still high, which is why they had to look around for a comparable alternative, the Snapdragon 778G. If my theory is correct, then I can understand the existence of the 11 Lite 5G NE, because in my opinion it would have been a shame if such a beautiful, compact, thin and solid mid-range smartphone were no longer reasonably available.
Buy Xiaomi 11 Lite 5G NE
Recommendations for you