Xiaomi Mi 11 Lite 5G review: More than just thin and light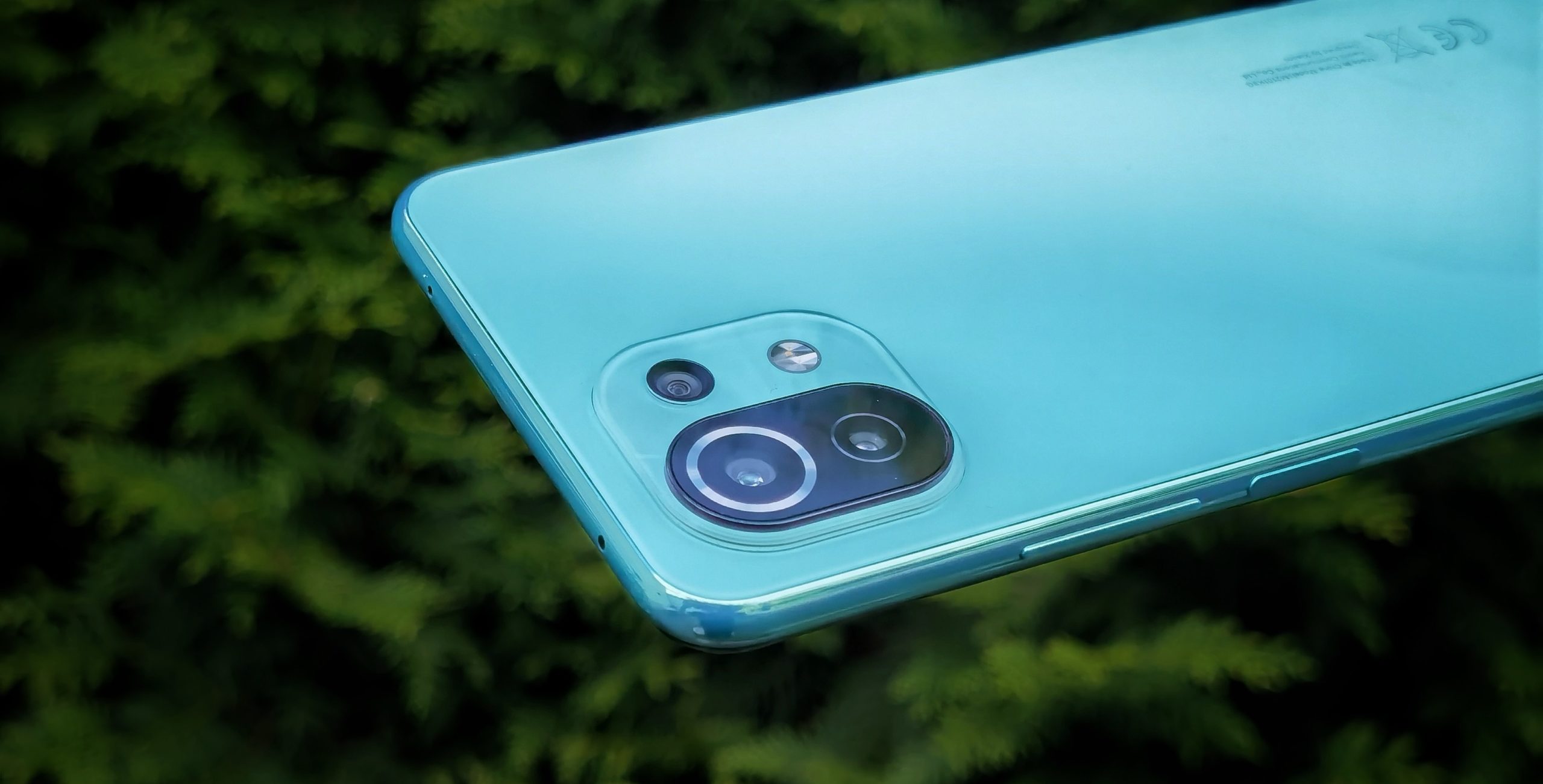 (Post picture: © 2021 TechnikNews)
Smartphones have not only gotten bigger in recent years, but also thicker and heavier. This trend can be seen in both the upper and mid-range, which is why it is rather difficult to find a thin, light and good smartphone these days. Exactly for this ProWith the new Mi 11 Lite 5G, Xiaomi has a suitable solution on offer.

With a weight of only 159 grams and a thickness of 6,8 mm, the Mi 11 Lite 5G belongs together with the 4G variant, currently one of the thinnest and lightest smartphones on the market. But not only the design, but also the technical data can be very convincing on paper for a recommended retail price of 399 euros. An OLED panel with 90 Hertz dominates on the front, the new Snapdragon 780G from Qualcomm works under the hood, a 4.250 mAh battery is in the thin housing and the triple camera on the back should ensure very good results. How the device performed in everyday life and whether it is worth buying can be found in the following lines.
Haptics, design and processing
As just mentioned, the thin and light case is the highlight of the Mi 11 Lite 5G. 159 grams and 6,8 mm in thickness are actually very little for today's standards. For comparison, the slightly cheaper Poco F3 from our own company weighs 196 grams and is 7,8 mm thick. Xiaomi has really done a great job here and definitely created a unique selling point in the current middle class. Anyone who has been looking for a thin and light smartphone for a long time should definitely take a closer look at the Mi 11 Lite 5G.
The smartphone may be thin and light, but it is anything but compact, measuring 160,5 mm in height and 75,7 mm in width, which is considered rather large even by today's standards. Because of this, the Mi 11 Lite 5G can't either probe easily operated with one hand, but this one Proproblem also applies to many other devices in this price range.
Unfortunately, the frame is made of high-gloss plastic, which is why fingerprints are almost magically attracted. In addition, it should also be significantly more susceptible to scratches and signs of wear than a matt frame. Fortunately, the back is made of matt glass, which therefore feels extremely high quality and comfortable to hold. For my taste, however, the device is a bit sharp-edged in the hand, which is probably due to the non-rounded back, but it's okay.
Aside from the matte finish, the colors definitely deserve a positive mention this year. With green and yellow, Xiaomi is once again bringing more striking colors into play, which I very much welcome. I have tested the green model and can recommend this color to any potential buyer. The color is very noticeable and, depending on the incidence of light, also looks slightly bluish. For those who like it a little more subtle, the Chinese manufacturer naturally also has a suitable color, namely black, on offer. This is also matt. In addition to the colors, the cameras in the left corner should also stand out. There is space here for three sensors, which are arranged like the bigger brother, the Mi 11. Personally, I like the camera design very much, but I also know a few who see it completely differently.
Let's take a closer look at the front. A 6,55-inch OLED display dominates here, which is only interrupted by a small punch hole in which the front camera is housed. The edges around the screen are very thin for 400 euros and are almost symmetrical. Only the lower edge of the screen is slightly thicker. Overall, I like the Mi 11 Lite 5G extremely well, both from the front and from the back. Xiaomi has launched one of the most beautiful and high-quality smartphones in this year's mid-range. Samsung can do this with the A52 as well as A72 not keep up.
There is no reason to criticize the workmanship. Unlike Samsung, the back cannot be pressed in, the keys are easy to reach, sit firmly in the case and have a decent pressure point.
Display - very good on paper, good in everyday life
The display is a high-quality OLED panel with a diagonal of 6,55 inches. It supports a 90 Hertz refresh rate, which noticeably improves the user experience, but does not come close to the 120 Hertz in the Poco F3. For 400 euros I find 90 Hertz completely sufficient, but if the cheaper competition from in-house offers more, I would have liked to have seen a higher refresh rate on the more expensive Mi 11 Lite 5G. The sharpness of 2.400 x 1.080 pixels is actually completely sufficient on paper, but the whole thing looks a little different in everyday life. On closer inspection, individual pixels can be seen. YouTube videos also look a bit more blurred than on other smartphones with FHD + resolution. Despite all this, I would like to give the all-clear. If you use the smartphone as normal in everyday life, everything looks completely normal.
Otherwise, the screen is convincing across the board. Colors are intense, as is typical for OLEDs, but rendered sufficiently realistically, the black and white values ​​are impressive and the maximum brightness is also at a very high level for the offered price. I've never had it, even in direct sunlight Proproblems with readability. Even when viewed from the side, the panel is still very easy to read and hardly discolours.
Software - MIUI 12
The in-house user interface MIUI, based on Android 11, is used as software. MIUI is a heavily customized user interface that has relatively little to do with stock Android. It is quite colorful and in some places much too confusing in my opinion.
There are a number of additional functions, such as "Floating windows": When notifications arrive, they can be pulled down and the app then opens in a small window. You can move this window and make it smaller. There is also an always-on display and a one-hand mode, which is definitely an advantage with such large displays. There is also a night mode, which I find very commendable, but unfortunately this is very poorly adjusted. For example, I had this in Snapchat Proproblem of not being able to see chat histories anymore. Also in Twitter are me here a few Protrouble noticed. become like this Profilm images (e.g. with a white background) appear dark or incorrectly. Xiaomi also pre-installs some bloatware, such as Netflix.
Performance – more powerful Proprocessor
Under the hood is the Snapdragon 780G from Qualcomm, which is manufactured using the energy-saving 5 nanometer process. You can choose between 6 or 8 GB of RAM and 128 GB of internal storage. Unfortunately, the internal memory cannot be expanded with a microSD card.
The everyday performance is at a very high level. Apps start and close extremely quickly and I only rarely noticed stutters in gesture control. Otherwise, the system runs extremely smoothly and I had a lot of fun using the Mi 11 Lite 5G. Games also run wonderfully with decent graphics. Only with extremely complex things you should be able to tell the difference to high-endProprocessors, such as the Snapdragon 870 or 888, but the Snapdragon 780G is completely sufficient in everyday life and probably also in the next few years.
I only noticed that the Mi 11 Lite 5G gets a bit warmer than other smartphones when used for longer or more complexly. However, it was never worrying in my entire test period.
Battery - solid
The battery is 4.250 mAh and can be fully charged with up to 33 watts in just under an hour. The matching power supply is also included in the scope of delivery.
At the end of the day I usually had 90 to 5 hours in 7Hz operation with a screen-on-time of 10 to 30 hours Procent battery left, which is absolutely fine for the size of the battery. However, the Mi 11 Lite 5G is by no means a long-distance runner. Heavy users should easily get it empty in a day.
Camera - good quality
The manufacturer installs a triple camera on the back, consisting of a 64 megapixel main sensor, an 8 megapixel ultra wide-angle camera and a macro camera with 5 megapixels. The front camera has a resolution of 20 megapixels.
Starting with the main camera, which gives very satisfactory results. In particular, the image sharpness and the respectable color reproduction are more than impressive for less than 400 euros. You only have to accept slight compromises compared to more expensive smartphones in terms of dynamic range. Here it can happen from time to time that bright areas are minimally overexposed, but that is completely normal in this price range and it never bothered me greatly. As soon as the lighting conditions get worse, you should use the night mode, in which the images are exposed for a few seconds. While some smartphones brighten the photos as much as possible, Xiaomi tries to capture the mood on site as realistically as possible. The sky is sometimes rendered a bit too bluish, but the Mi 11 Lite 5G copes very well with bright light sources. The image sharpness is also on a decent level and even slightly better than on the Galaxy A52 and A72. The OnePlus Nord only makes minimal and that in extremely little light Pixel 4 to 5G even visibly better shots.
The ultra-wide-angle camera performs visibly worse, which is also the case with all other smartphones. Colors are rendered a little colder compared to the main camera, but they are still okay. The sharpness is okay for 8 megapixels, even if there are visibly blurred areas, especially at the edge areas. The ultra-wide-angle camera delivers average quality for 400 euros. It certainly does add value, but you definitely shouldn't expect too much here. A Galaxy A52 delivers slightly better here, that OnePlus North however, even slightly worse recordings.
I am thoroughly satisfied with the macro camera, which is not only used for marketing purposes, but can also be used in everyday life. It is a so-called "telephoto macro camera", with which you can get very close to objects and which provides an extremely attractive bokeh. Colors and sharpness are also impressive for a macro camera.
Test photos
Let's take a look at a few test photos. The following images are absolutely unprocessed, but compressed without loss in order to keep loading times and memory consumption of the website low.
Comparison with the OnePlus Nord
Last but not least, we want to compare the cameras in different situations with the OnePlus Nord, which costs a similar amount.
Both smartphones take similarly good pictures for less than 400 euros, and you have to look very carefully to see any differences. I like the Xiaomi Mi 11 Lite 5G in terms of sharpness, while OnePlus is a bit better in terms of dynamic range. Overall, it can be said that there is no clear winner in good lighting conditions. As soon as it gets darker, however, the Mi 11 Lite 5G just wins for me, because it often delivers the somewhat sharper images with more accurate color reproduction. The OnePlus Nord is only marginally better in extremely dark lighting conditions.
Others - speakers, fingerprint sensor, and more
I would like to positively highlight the built-in stereo speakers, which are sufficiently loud and provide a nice sound. Of course, you can't get close to current flagships here, but for the price, the quality is more than impressive.
Xiaomi surprisingly does not install the fingerprint sensor in the display, but in the power button. The sensor unlocks the device extremely quickly and very reliably, which would probably not have been possible with an optical fingerprint sensor in the display.
Last but not least, I would like to dedicate myself to the vibration motor, an often neglected feature. It is a z-axis linear vibration motor that gives a high quality feel in the hand. Here it almost comes down to the more expensive one OPPO Find X3 approach.
Summary
With the Mi 11 Lite 5G, Xiaomi has not only brought a thin and light smartphone onto the market, but also one with decent equipment for a very fair price. I especially liked the performance, the main camera, the stereo speakers, the vibration motor and the display. In addition, there is a decent battery life and charging time, the macro camera and the very fast fingerprint sensor.
For currently around 350 euros, the Xiaomi Mi 11 Lite 5G does not have any major weaknesses and accordingly I can recommend it across the board, especially to those who are looking for a thin and light smartphone. However, if you want a little more performance and on top of that attach great importance to a smooth refresh rate of 120 Hertz, you should probably use the Poco F3.
We thank Xiaomi Germany for providing the Xiaomi Mi 11 Lite 5G!
Buy Xiaomi Mi 11 Lite 5G
Recommendations for you