Xiaomi Poco M3 review: unboxing and first impression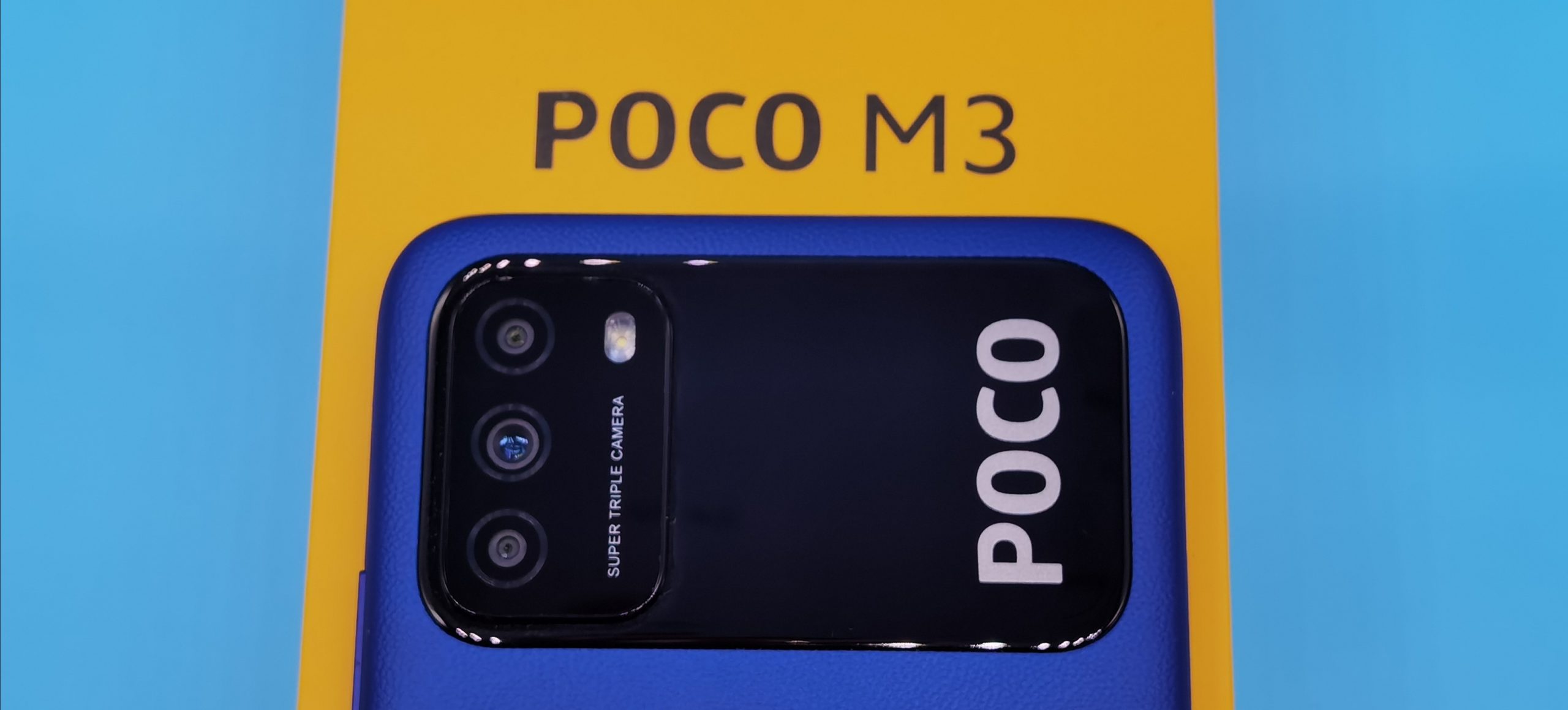 (Post picture: © 2020 TechnikNews)
The Chinese manufacturer Xiaomi has long been known for bringing good smartphones onto the market for a fair price. This is exactly what seems to apply to the new Xiaomi Poco M3, which is offered for just 150 euros.
In a few weeks' time you will find out in my detailed review here whether such a cheap smartphone is really worth it TechnikNews. In this article I first unpack the Poco M3 and get a first impression after a few days of use.
Xiaomi Poco M3: unboxing
The sales box is very minimalist, compact and makes a high-quality impression. On the front is next to the name Little M3 also the lettering 6.000 mAh shown, which is one of the highlights of the smartphone. Once you have removed the lid, you will first come across a small box containing a transparent cover, a SIM needle and lots of paper stuff. The Xiaomi Poco M3 appears directly below and otherwise you will find an 18 watt power supply and the corresponding USB-C cable in the scope of delivery. Unfortunately, headphones are not included in the delivery despite the 3,5 mm jack connection. It is commendable that a protective film is used on the front ex works.
Xiaomi Poco M3 in the first impression
My personal highlight on the Poco M3 is already the design. The display bezels on the front are thinner than I would have thought beforehand and, despite the huge 6.000 mAh battery, it looks neither bulky nor extremely heavy. Xiaomi managed that really well. The whole thing is rounded off by the beautiful and unique back. It is basically made of plastic, but not in a high-gloss finish, but rather reminiscent, similar to the Oppo find x2 Pro, on leather. As a result, the device feels surprisingly high quality and handy for the price. In addition, the camera design with the Poco logo is quite conspicuous, but something different and I personally like it relatively well.
Otherwise, the battery life also made a very good first impression, which is not really surprising considering the size of the battery. The stereo speakers have also convinced me so far, which is anything but normal in this price range. So far, I've been rather disappointed with the performance, because I would have expected a little more from a Snapdragon 662. There are always occasional jerks and the smartphone takes a break from time to time. That's where it performs OnePlus Nord N100, which, mind you, is an even weaker one Prozessor has something better.
I will have to take a closer look at the cameras over the next few days and compare them with other smartphones, such as the OnePlus Nord N100. You will find out this and much more in a few weeks in my detailed review here TechnikNews.
Buy Xiaomi Poco M3
Recommendations for you